HTC VIVE And Imversed Develop Realistic Avatars To Boost Vtubers' Economy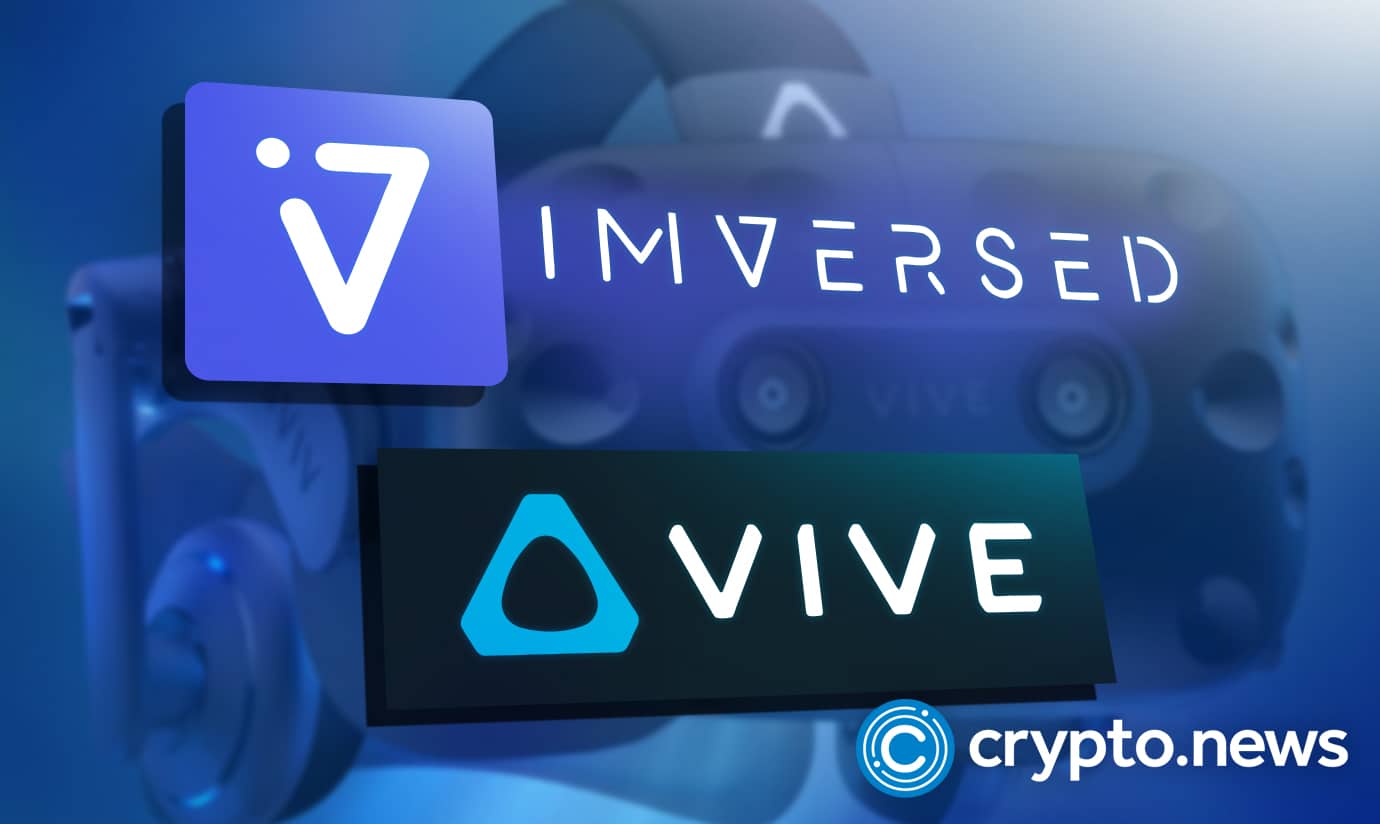 HTC VIVE has taken steps to change the avatar economy by creating more hyper-realistic, interactive, and immersive avatars. The company has integrated its latest avatar technology with Imversed's NFT technology. Avatars in the metaverse will have enhanced facial expressions and body movements.
HTC VIVE Partners With Imversed To Enhance Metaverse Avatar's Features
After the introduction of the metaverse to the public a year ago, thousands of new metaverse worlds have been created since then. 
However, in terms of both motions and visuals, the experience of using an avatar in a virtual world is still very different from that of video games. Little progress has been made in the aesthetic experience of the digital world.
Meanwhile, companies are working with an eye on the long-term expansion of Web 3.0. Hence, avatars would soon develop into capitalized sources of revenue for users.
Avatars would have the right to own original music and films, a fanbase, and even financial representation and management of their rights. These are all capabilities that could be possible in the future.
Unfortunately, these enhancements need a degree of technical expertise that most metaverse systems currently do not possess.
As a result, HTC VIVE has made some significant advancements in its role, combining the newest avatar tech with Imversed's rapid release NFT technology.
In addition, VIVE recently improved its usage of motion and facial monitoring technology in order to enhance user engagement. This allows avatars in metaverse worlds to have physical motions and facial gestures.
The goal is to integrate interactive engagement with the absorption of reality. Hence, avatars would be able to act like actual people. The synchronized image technology employed also allows avatars to shoot selfies and photographs anywhere in any digital space.
Avatars To Become The New Influencers
Additionally, avatars would gain influence, grow followers and create trends like a 2D influencer. Besides, celebrities and influencers are already building their image in the digital space.
This would allow them to earn more income using their digital persona in the virtual space. Life in the virtual world would become as interactive and immersive as ever.
Furthermore, avatars can now interact with humans in the actual world. They would be able to perform without space and time restrictions. A user's avatar identity will do all this in Imversed's XR-Land, projected into reality with AR tools through projections, creating a new kind of Vtuber. 
Besides, several metaverse-themed movies have showcased such functionalities. Vtubers with fans could use Imversed's XR-Lan and its NFT minting function to share NFTs and make more income while asleep.
Meanwhile, tech brands are working hard to release AR glasses in 2023. If this occurs, this will enhance the value of XR-Land technology, taking the avatar industry to a new level.
Further, most of this kind of technology will be ready for public demonstration as from November. Hence, this is the best time to join the trend.
Individuals should get set for the upcoming changes that would introduce revenue streams for personalized avatars. Users would be able to create and own an avatar that would have a story and generate income in the metaverse economy.