Miley Cyrus Becomes Gucci's First Celebrity Avatar On Metaverse Platform, Roblox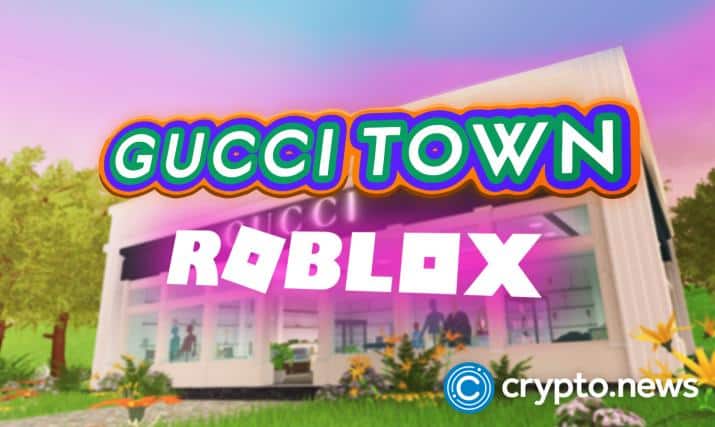 Celebrity and singer Miley Cyrus has finally entered the metaverse. This was after popular Italian luxury brand Gucci made the celebrity the face of its Flora Gorgeous Jasmine fragrance.
Cyrus's Avatar Debuts In Gucci Town
According to reports, Gucci has partnered with popular singer, Miley Cyrus in a metaverse deal. This partnership marks the first appearance of a celebrity on the metaverse platform, Roblox. Also, the singer is the first celebrity avatar in Gucci's Gucci Town.
Gucci Town is the brand's digital real estate launched on Roblox earlier this year. Users can now see the digital avatar of Miley Cyrus in Gucci Town.
Additionally, players can move alongside Cyrus's digital avatar as they baggage various challenges and quests. This project also heralds the brand's first beauty product to launch on Roblox.
The Swedish game studio, The Gang, is responsible for designing the Gucci Flora virtual project. Like other virtual-based fragrances, players can buy the digital version of the perfume bottle on the company's virtual store.
In addition, visitors can wear the fragrance bottle as a backpack as they go on other adventures. It is uncertain how much the backpack would cost.
However, Vogue Business stated earlier that a digital Gucci Blondie Bag sold for over $5 (325 Robux). Hence, the price for the digital Flora backpack might fall in the same range.
Challenges And Quests In Gucci Town
Meanwhile, there are other activities that users can enjoy in Gucci Town. They could hunt for Flora" letters, unlock special features in the Mini Game Heights, and win rewards.
Before now, players are awarded prices according to their engagement on the platform. Hence, they might be several quests and challenges for users to compete in. Also, users can snap a picture with Miley Cyrus on the Selfie Way.
The Gucci Town was first introduced in May as Gucci's digital space on the metaverse platform, Roblox. The director of the Italian brand, Alessandro Michele, has been fighting to ensure the company has a digital presence.
Hence, it created Gucci Town to allow users to interact and connect with others regardless of distance. Gucci Town is among the most immersive ecosystems in the digital space, and the brand just started its metaverse journey.
The Metaverse Opens New Opportunities For Brands
Furthermore, the metaverse has unveiled a new form of marketing for brands. Companies can partner with influencers and celebrities to grow their business using the digital space.
For instance, digital platforms like Roblox allows companies to create interactive influencer and celebrity partnerships. This breaks the barrier of 2-dimensional posts on social media. Now individuals can interact and connect with others digitally.
Companies can now launch NFT campaigns in partnership with a celebrity or a digital avatar of a celebrity. This allows them to connect with their fans more advanced and interactively.
Apart from Gucci, other famous brands have also launched their products on Roblox. Among them is the premier league club, Manchester City, which launched its new football kits on Robox recently.