IBM and Twiga Foods Use Blockchain Technology to Offer Loans to Retailers in Kenya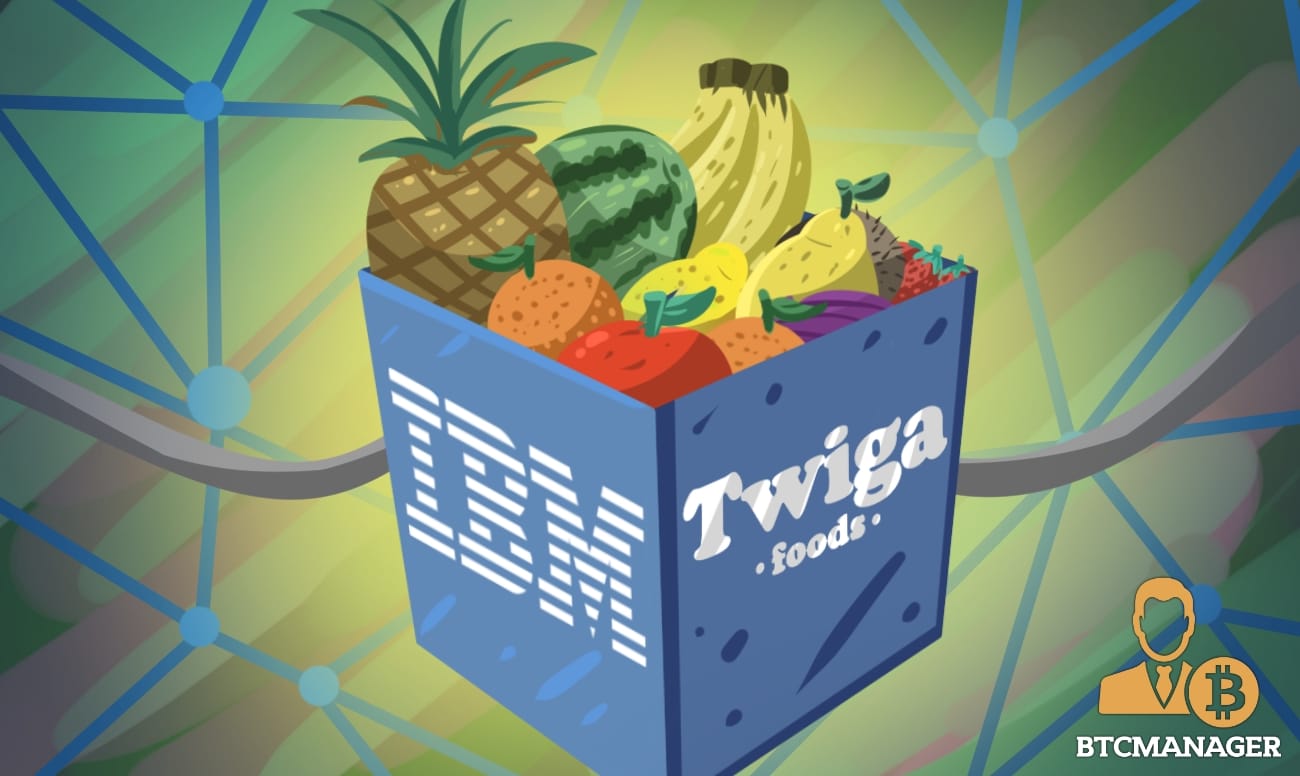 Tech giant IBM has been at the forefront of the blockchain revolution for ages past, developing and deploying decentralized solutions for large corporations and retail shops alike. Now, Big Blue has taken the gospel of distributed ledger technology to Africa where its enabling retail fruit sellers access to microloans thanks to its latest solution.
Fruits of the Blockchain
IBM Research in collaboration with a Kenya-based food distributor has successfully launched a highly functional blockchain-based microcredit solution for retail stores in the East African nation on April 18, 2018. Before being fully deployed, the solution went through an eight-week lengthy pilot testing.
During the pilot test, a total of 220 loans were processed and given to recipients, at an average lending amount of roughly $30 per retailer. The loan term lasted between four to eight days, with the interest rate pegged at one and two percent, depending on the amount.
Since its launch in November 2013, Twiga Foods has witnessed significant progress in its business. In 2017, the e-commerce and grocery firm raised a whopping $10.3 million in its series A funding.
Buoyed by this funding, Twiga foods expanded its business, supplying more produce to a vast array of retailers in the region, hence the need for automation of its business processes.
Additionally, Twiga Foods also needed to expand its logistics services and offer financial services to clients. Twiga Foods Co-Founder Grant Brooke explained the following:
"Previously, we were focused on helping farmers distribute bananas, tomatoes, onions, and potatoes to 2,600 kiosks across Kenya, but we soon realized that we could help them sell even more produce with access to working capital. It's simple, if the food vendors can sell more, we can distribute more, growing both of our businesses."
IBM to the Rescue
The Twiga Food-IBM alliance started towards the end of 2017 when the tech giant's research arm in Nairobi began the development of a blockchain-powered finance lending platform that could predict retailers' credit score.
"We analyzed purchase records from a mobile device and then apply machine learning algorithms to predict creditworthiness, in turn giving lenders the confidence they need to provide microloans to small businesses," said IBM researcher, Isaac Markus.
IBM researchers were able to develop a mobile-based system for the firm. The solution made it possible for the loan transactions to be executed via mobile. Once a client receives an order, they would also receive an SMS with the loan options for financing the purchase. From there, they'll select their preferred loan option and reply via SMS.
So far, the system has been tweaked multiple times according to feedback from users. "We had several iterations of the platform based on feedback from the retailers. The SMS-based solution provided an effective channel for a diverse set of users, some with limited IT literacy, to access financing for their orders," said Andrew Kinai, the lead software engineer on the project at IBM Research.
With the hugely successful pilot, the system may soon be rolled out to other SMEs across Africa later in the year.
IBM is blazing the trail in the distributed ledger technology ecosystem. The tech heavyweight has worked with several organizations in recent years, helping them to integrate blockchain technology into their operations.
On April 23, 2018, BTCManager reported that the IBM blockchain solution for trade and finance, Batavia, had successfully passed its first set of live transactions on the blockchain. Batavia is aimed at making it easy to "track and trace key events in the supply chain" as well as utilize IoT enabled devices to log details about the "location and condition of goods in transit."
From China to the UK, then East to Russia and many other parts of the world, blockchain technology is disrupting old systems and revolutionizing the global economy.