ICO Exit Scams: Bad Actors Cart Away $100 Million in 2018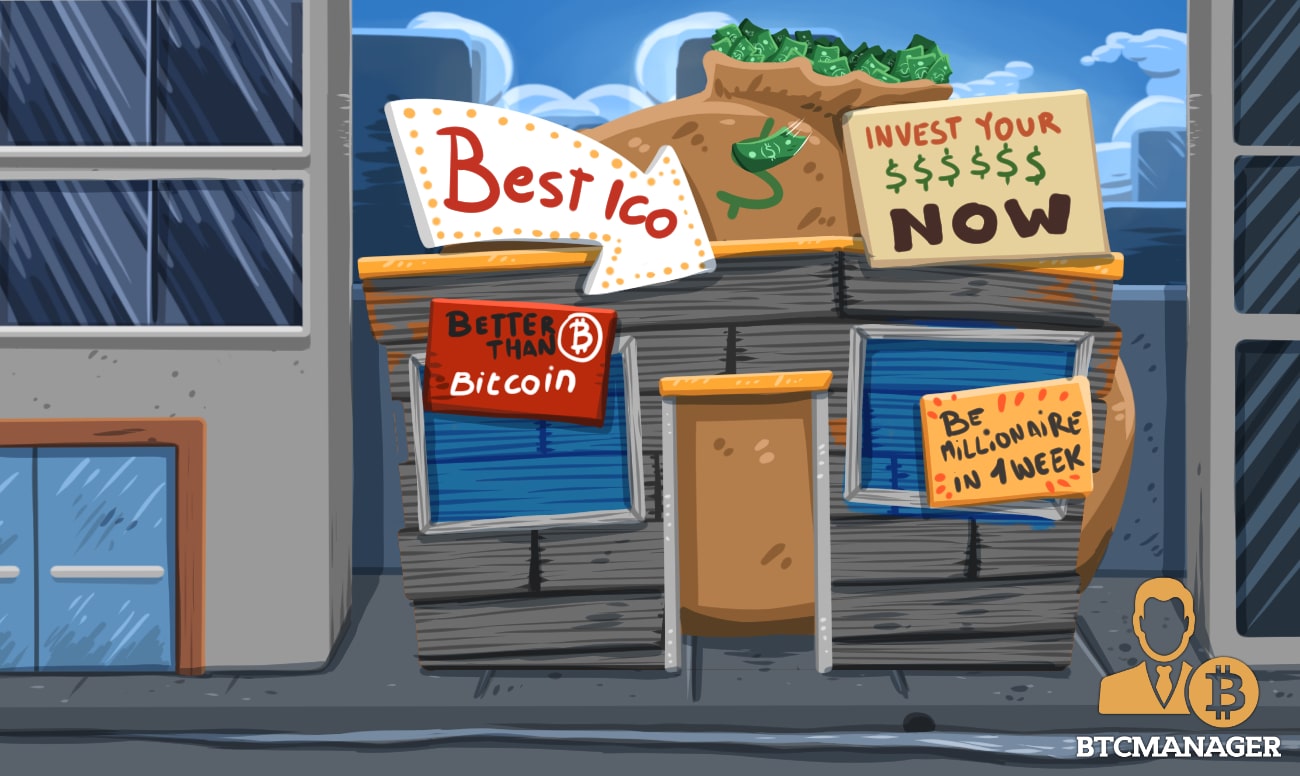 While there have been quite many initial coin offerings (ICOs) that have made investors smile to the bank in recent times,  there's no denying that some of these crypto-based fundraisers have also broken the hearts of many.
At current, it is estimated that investors have lost nearly $100 million to ICO exit scams, as first reported by blockchain intelligence firm Diar on August 13, 2018.
Cryptos Gone Down the Drains
Of a truth, the Chinese regulators have since banned all things ICOs and digital currencies, however, some rogue ICO organizers have devised an ingenious means of circumventing the embargo.
Per a Diar report, the most massive ICO exit scam yet has been orchestrated by China-based Shenzhen Puyin Blockchain Group.
The fake DLT startup reportedly raised a whopping $60 million from its three ICOs – ACChain, Puyin Coin, and BioLifeChain.
Diar also mentioned the case of NVO ICO, which claimed it was building a decentralized cryptocurrency exchange and wallet, only to pull an exit scam after raising 3,000 BTC.
It's worth noting that there are more than 1,600 cryptocurrencies on the market presently. However, as reported by BTCManager in July 2018, research results published by two digital currency websites point out that more than 1,000 crypto-assets are "dead projects," with no concrete plans for the future and their prices are pushed entirely by speculation.
As long as digital assets remain valuable and continue to gain adoption, ICO exit scams and other crypto-linked frauds may not entirely come to an end; just the same way criminals will never stop to exist in the traditional finance industry.
Although governments are putting in place guidelines for ICO projects to follow, in a bid to curb the operations of fraudsters, investors also need to read between the lines and look out for red flags in crypto-based investment schemes.
As explained by BTCManager in February 2018, most scam ICOs are characterized by red flags such as plagiarized, error-ridden white papers, they promise investors huge returns within a short while, lack of an active GitHub repository and many other signs.
All Hope Not Lost
Even with the recent bitcoin price slump and the altcoin market downturn, there are quite a handful of projects which started off as ICOs and have remained healthy since their launch.
The Ethereum crowdsale was organized between July and August 2014, and since that time the project has been nothing short of a success story.
More recently, Binance, the world's largest cryptocurrency exchange was born via an ICO in 2017 and fast forward to 2018; the project is fast spreading across the globe, adding value to the lives of the masses.
On July 1, 2018, BTCManager informed that Binance had launched its crypto-fiat trading platform in Uganda, the crypto-friendly East African nation.