ICON (ICX) Launches Smart Contracts-Supporting Consensus Algorithm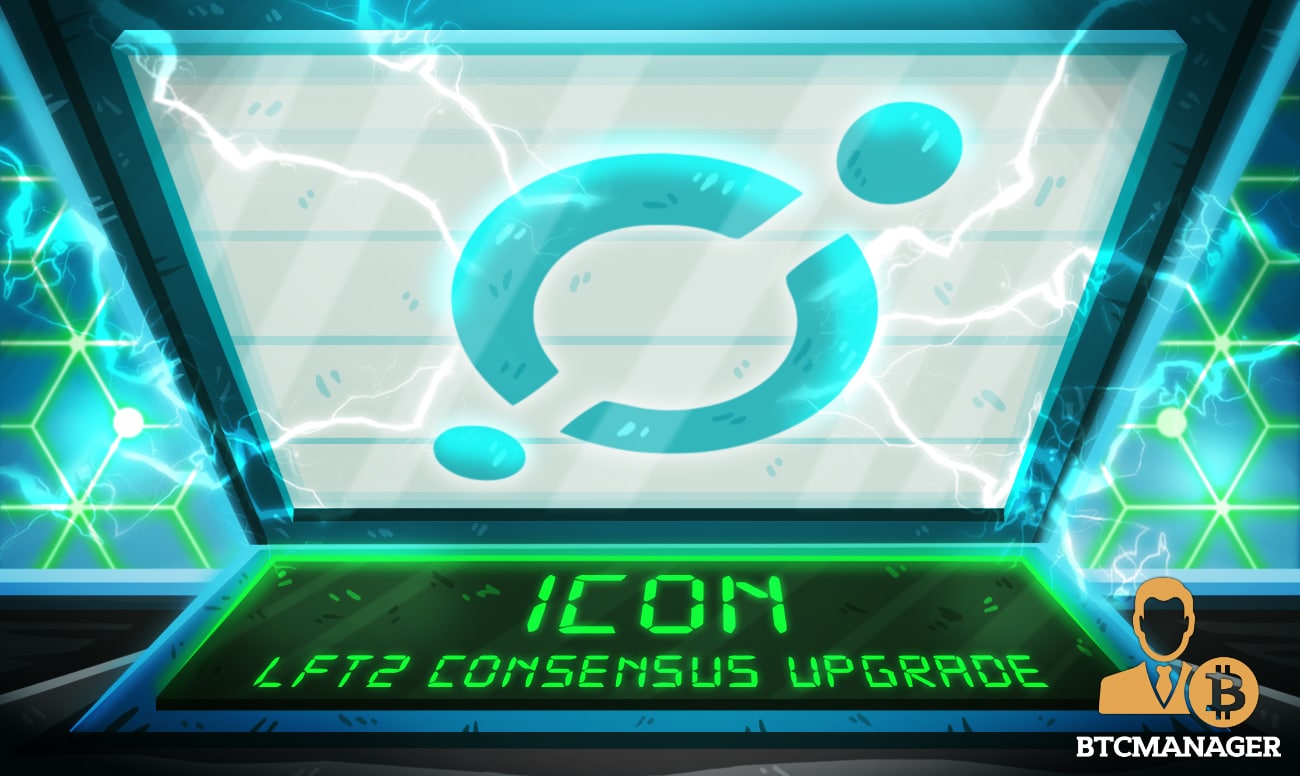 ICON (ICX), a South Korea-based distributed ledger technology (DLT) project that claims to be focused on fostering interoperability between independent blockchains, has rolled out a new consensus algorithm dubbed Loop Fault Tolerance 2.0 (LFT 2.0). The team says LFT 2.0 offers smart contracts support, better performance and more, according to a blog post on April 8, 2020.
ICON (ICX) Blockchain Gets Better 
In an effort to offer users a blockchain network that is fast, scalable, efficient and capable of handling complex business logic, smart contracts and more, without sacrificing security, ICON (ICX), South Korea's leading blockchain network has rolled out a new consensus algorithm.
As stated in its blog post, ICON's new Loop Fault Tolerance 2.0 (LFT 2.0) consensus algorithm is based on the Practical Byzantine Fault Tolerance (PBFT) algorithm, however, it comes with better scalability and it's less complex than the latter.
Unlike the PBFT consensus algorithm, ICON (ICX) says LFT 2.0 is lightweight and highly performant, as it eliminates communication overheads by committing messages in just a 2-step process instead of using PBFT's complex 3-step consensus process.
ICON said:
"PBFT can be considered as an academic prototype, designed in theory for practical applications but needs some key optimizations for it to function in a real-world software."
A Revolutionized PBFT 
In other words, ICON (ICX) has made it clear that the new LFT2 consensus algorithm can be seen as a revolutionized version of PBFT, as it comes with the entire benefits of the latter without sharing its weaknesses, thereby offering users faster block confirmation and transaction throughput plus an enhanced performance in network latency.
The ICON Foundation tweeted:
Today, we are extremely excited to announce the release of LFT2, our new consensus algorithm! 🔥🔥🔥

👏LFT2 improves upon PBFT through enhanced performance in network latency, block confirmation, and transaction throughput!

🎉Congrats to the team!https://t.co/tunotg3vqD

— ICON – Connecting Blockchains 🌐 (@helloiconworld) April 9, 2020
What's more, the ICON team has hinted that LFT2 has been independently audited by a team of researchers at the Korean Advanced Institute of Science and Technology (KAIST), and the new consensus algorithm will be implemented soon.
In terms of adoption, the ICON (ICX) blockchain has attracted a slew of partnerships of late, including South Korea's Postech University, which announced in January 2020 that it plans to issue diplomas on ICONLOOP.
ICON's native altcoin, ICX is listed on numerous bitcoin trading venues including Binance (BNB) and it's currently trading at $0.252857, with a market cap of $134.79 million, as seen on CoinMarketCap.