Indian Bank Set to Adopt Ripple for Cross-Border Payments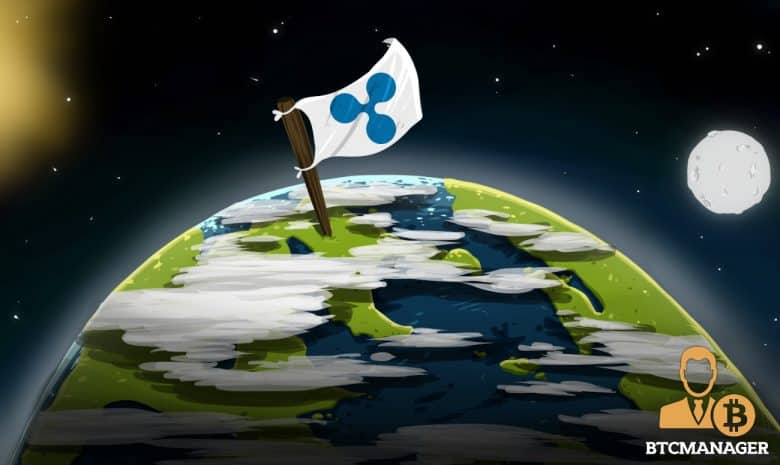 While India remains a no-go area for bitcoin and other cryptocurrencies, Ripple Labs, the developer of  XRP, is busy making inroads into the Asian nation, as per a report on August 2, 2018.
Ripples Everywhere
According to an FXStreet, the State Bank of India (SBI), the country's institutional banking authority, is set to start facilitating instantaneous cross-border payment solutions with Ripple. The bank is one of the largest in India and has an employee base of nearly 300,000.
As per 2017 data, the State Bank of India had a 23 percent market share in assets and controlled one-fourth of the total loan and deposits market in the country. The bank is positioned at rank no.216 ranked 216 on the Fortune Global 500 list of the largest corporations in the world.
In a similar vein, Kotak Mahindra, a private bank headquartered in Mumbai, is reportedly adding its 1,300 branches to the Ripple network.
Ripple Labs CEO Brad Garlinghouse spoke of the development:
"Improving remittances services into and out of India means less fees and more money for families who rely on those funds that are sent home."
In recent times, the San Francisco-based firm has been forming strategic partnerships with a vast array of financial institutions globally, to encourage adoption of its RippleNet blockchain.
In May 2018, BTCManager reported that BankDhofar, an Omanis financial institution was set to utilize RippleNet for international remittances.
"With this, we can offer fast, frictionless and highly secure cross-border money transfers within seconds, with end-to-end visibility over the journey of the transaction," said Tariq Taha, Chief Information Minister at BankDhofar.
In July 2017, the Ripple team revealed strategic plans to popularize XRP and make the altcoin a formidable force in the Indian finance sector.
The Vice President of Product at Ripple, Asheesh Birla, has repeatedly reiterated that Ripple would take advantage of abundant human resources, the vibrant mobile banking industry, and the fast-growing economy to help Ripple win 50 percent of the nation's financial markets.
Meanwhile, the Reserve Bank of India and the country's regulators still ponder on whether to amenably regulate cryptocurrencies or to permanently ban the burgeoning digital asset class. But,  it remains to be seen how Ripple will dominate the region, with the somewhat draconian regulations still very much active.