Indian State Adopts Blockchain to Fight Certificate Forgery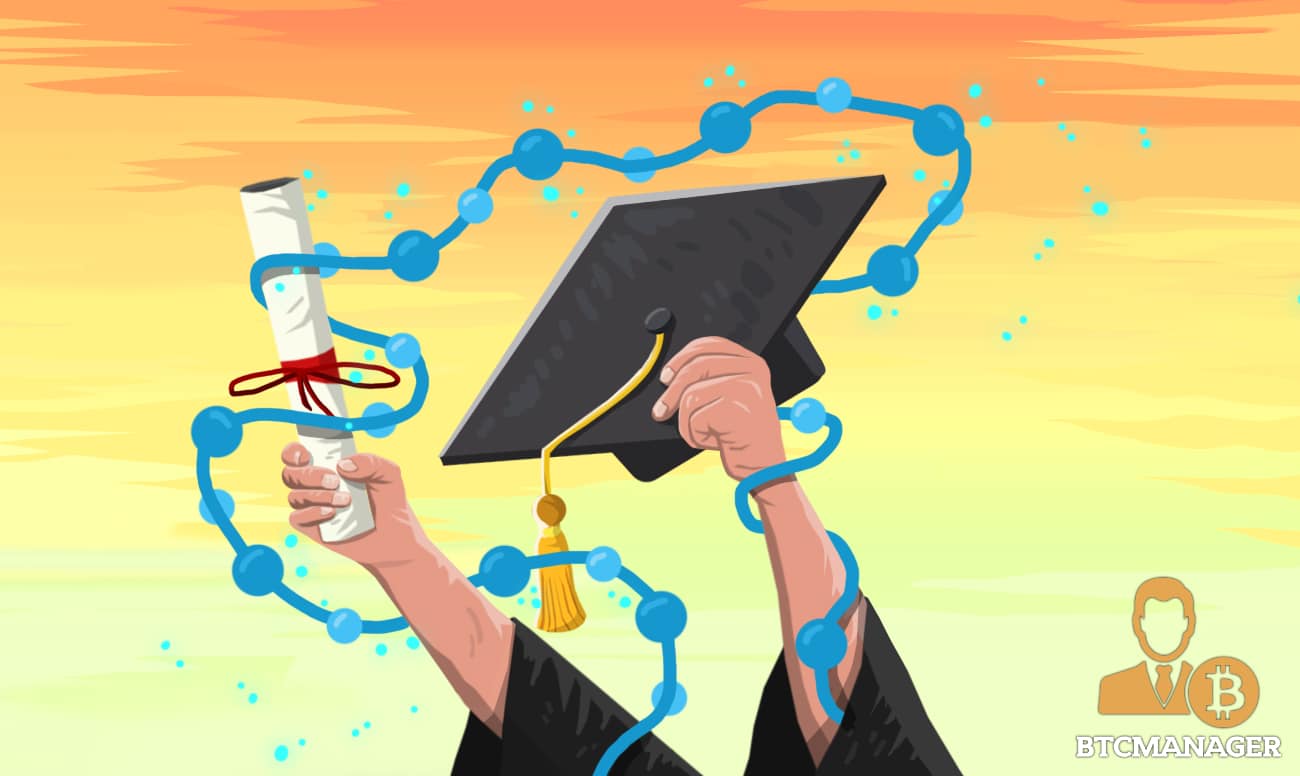 The state of Maharashtra in India has adopted blockchain technology to issue educational certificates in order to combat issues of certificate forgery. 
Maharashtra Utilizes Blockchain for Educational Document Registration
The Maharashtra State Board of Skill Development (MSBSD) is utilizing LegitDoc, an Ethereum blockchain-powered system developed by Bangalore-based tech company Crossforge Solutions Pvt Ltd, for the issuance of ts digital diploma certificates. The blockchain solution issues and verifies digital documents.
As part of the initiative, MSBSD would issue 10 lakh (1 million) blockchain-powered digital diploma certificates for eight academic years. The use of decentralized ledger technology (DLT) would mean that the MSBSD certificates can be verified in any part of the world. 
According to the report, the institution stated that the adoption of blockchain would help to combat issues of certificate forgery. Blockchain technology is known for its immutability, making it difficult for anyone to alter any information. 
Speaking on the recent development, the CEO and co-founder of LegitDoc, Neil Martis, said that the implementation of LegitDoc in certificate issuance by the Maharashtra government has seen results. Martis said:
"LegitDoc has reduced the manpower required to dispatch certificates to students from 1122 to just 2. Even for verification, there is now no need for any human intervention. Above all, the time taken to verify documents, which was 20 to 45 days, will now be just 10 seconds with LegitDoc. Moreover, despite it being a digital solution, students alone will have complete ownership of their certificates."
The blockchain-based solution noted that it was planning to expand its services to include medical labs, banks, issuance companies, and other educational institutions. The platform is also working towards attracting more global clients from other countries like Kenya and Oman. 
With Maharashtra being the first Indian state to use blockchain for educational document registration, India becomes the fourth country to utilize the nascent technology for such a purpose. The other three countries include Bahrain, Malta, and Singapore.
India continues to embrace blockchain technology for different use cases. As previously reported by BTCManager back in June, data by online learning platform Coursera showed that blockchain technology ranked among the top online courses taken by Indians.