Indonesia Central Bank Looking to Launch a Sovereign Digital Currency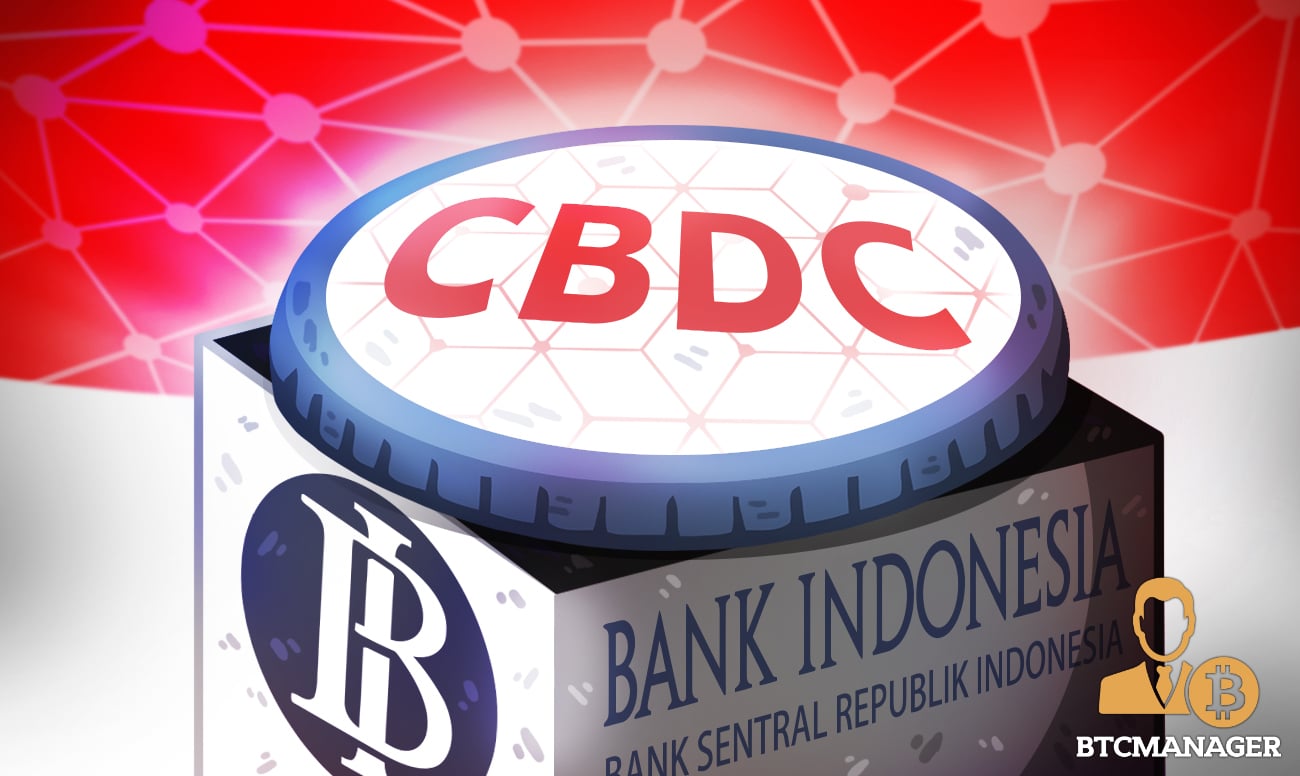 Bank Indonesia (BI), the central bank of the Republic of Indonesia, has joined other apex banks globally to explore central bank digital currency (CBDC), as the bank is planning to launch its digital currency amid a spike in online transactions. Meanwhile, South Africa is focusing on a feasibility study for CBDC.
Indonesia Making Moves to Issue CBDC
According to Reuters on Tuesday (May 25, 2021), the BI governor Perry Warjiyo, revealed the central bank's plans during a streamed news conference. Warjiyo said that the bank is also studying the digital rupiah to see how the CBDC would improve the country's payment system and achieve its monetary policy objectives.
Indonesia decided to create a sovereign digital currency after witnessing an increase in online transactions amid the COVID-19 pandemic. A BI data showed that there was a surge in digital banking transactions, with the frequency rising more than 60 percent on an annual basis to over 570 million times in April 2021. Also, the value rose 46 percent, to reach around 3,114.1 trillion rupiah ($217 billion).
The BI governor also said that the bank was considering the technology to use to launch its planned CBDC. Furthermore, the digit rupiah will get the same regulatory treatment as fiat and card-based transactions.
Meanwhile, Indonesia banned the use of crypto for transactions in 2018, while allowing cryptocurrency trading. Although the country's central bank governor announced plans to launch a digital rupiah, he did not reveal an exact timeline for the CBDC development.
According to Governor Warjiyo during the conference:
"BI plans in the future to issue a central bank digital currency, digital rupiah…as a legal digital payment instrument in Indonesia. We're also, of course, considering our options on the technology that we will use."
The latest development comes after reports that Indonesia was reportedly considering taxing crypto trading gains. 
South Africa Central Bank Studying Retail CBDC
Apart from Indonesia, South Africa is also studying CBDCs. A press release from the South African Reserve Bank (SARB) on May 25, stated that the bank was conducting a feasibility study on digital currency, that seeks to research ways a potential digital currency would impact the central bank's policy and mandate.
The SARB would be studying the benefits of CBDC for retail purposes. An excerpt from the announcement reads:
"The feasibility study will include practical experimentation across different emerging technology platforms, taking into account a variety of factors, including policy, regulatory, security and risk management implications."
Furthermore, the South African central bank is looking to end the feasibility study in 2022. However, unlike Indonesia, the SARB has no immediate plans to launch a retail digital currency.