Infinix to Launch 180W Thunder Charge ZERO ULTRA 5G Today With New Infinix Branded NFT Collection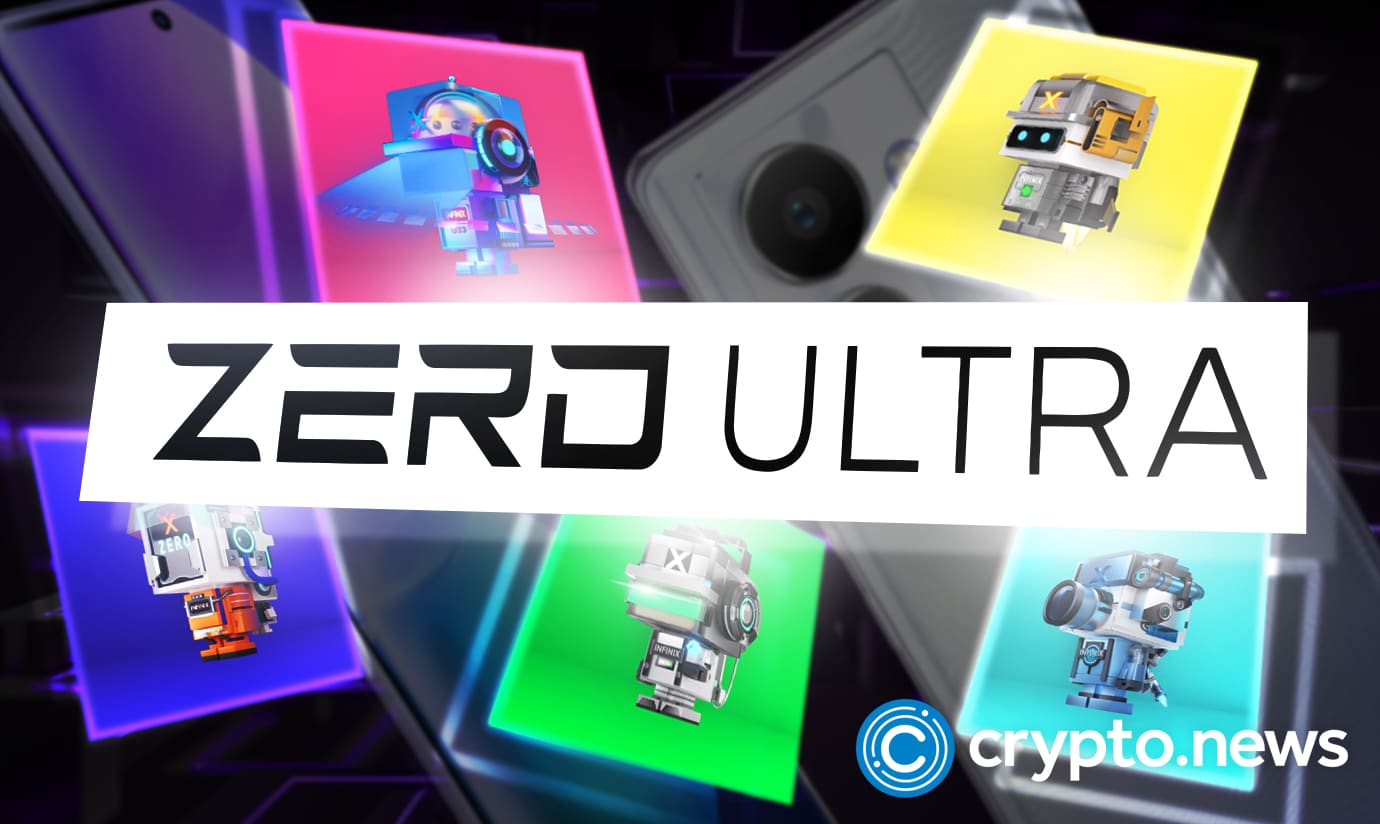 Paris-based top-rated smartphone brand, Infinix is set to launch its newest device, Zero Ultra 5G, today, October 5. The company confirmed the launch of the new device in a Tweet on September 26.
Infinix Set to Launch Zero Ultra 5G
Infinix, a leading brand in the mobile device industry, has released yet another edge-cutting innovation. Just recently, on the 28th of September, Infinix announced the creation of its own Infinix branded NFTs. According to the tweet, Infinix is set to dive right into the Blockchain with its own NFT collection, starting today, October 5th, 2022, with the release of its newest model, Zero Ultra 5G.
Today, Global smartphone company, Infinix, has taken to its Twitter page to announce the launch of the brand's all-new ZERO ULTRA 5G smartphone. With its 180W Thunder charge feature, Zero Ultra remains Infinx's most powerful innovation. The new device comes with the space-themed limited-edition XBOY EXPLORER NFT collection.
Infinix Zero Ultra Specifications
According to Infinix, the new smartphone allows you "explore beyond the limits of imagination", and rightly so, considering its mind-blowing specifications.
The new device will likely come with a 6.7-inch AMOLED display with a 380Hz sampling rate and a 120Hz refresh rate. The brightness of the device is measured at 1000 nits. Also, Zero Ultra will be powered by MediaTek Dimensity 920 processor and will work with the Android 12 operating system. The smartphone has a 5,000mAh battery, supporting 180W fast charging technology.
Furthermore, Zero Ultra 5G is expected to come with a side-mounted fingerprint sensor, a 3.5mm headphone jack, face unlocks, and UFS 3.1 storage. The device's back camera will have a 200-megapixel wide-angle lens, 8-megapixel telephoto lens, and 8-megapixel lens with an autofocus facility, while the front camera will feature a 32-megapixel wide-angle lens with a dual LED flash.
Also, the new Infinix device will be equipped with 8GB of RAM and 256GB of internal storage. The smartphone may cost up to $580 or more.
Infinix XBoy Explorer NFTs
The XBOY EXPLORER NFT collection simulates the spirit of space exploration. It is designed by a team of five explorers from different planets in the solar system. Each character is endowed with abilities representing the technological achievements presented in Infinix's ZERO ULTRA smartphone.
The XBOY EXPLORER is MIRROR from Jupiter presenting a 3D waterfall display, FLASH from Venus with 180W Thunder Charge representing the phone's superpower, WISESTAR from Mars with a 6nm 5G processor, VISION from Mercury with a 200MP camera, and CHIC from Saturn with a highly stylish look.
New Zero Ultra users will be given an NFT lottery card that offers a chance to win an animated NFT by scanning the QR code.
Infinix Zero Ultra Pushing Boundaries
While stating the company's new release, Skye Chen, Head of Global Public Relations at Infinix Mobility, stated, "With the launch of ZERO ULTRA we're pushing boundaries. This flagship smartphone delivers industry-leading specs that empower young people to Explore Beyond. Our goal is to integrate that spirit of exploration into mobile phone development, and launch super-fast charging technology that offers users the best-possible experience. At the same time, we're undertaking innovative NFT marketing strategies, to deliver an exciting digital experience to users. The XBOY EXPLORER NFTs tie all these exciting developments together,"