Inflow into crypto funds continues for third consecutive week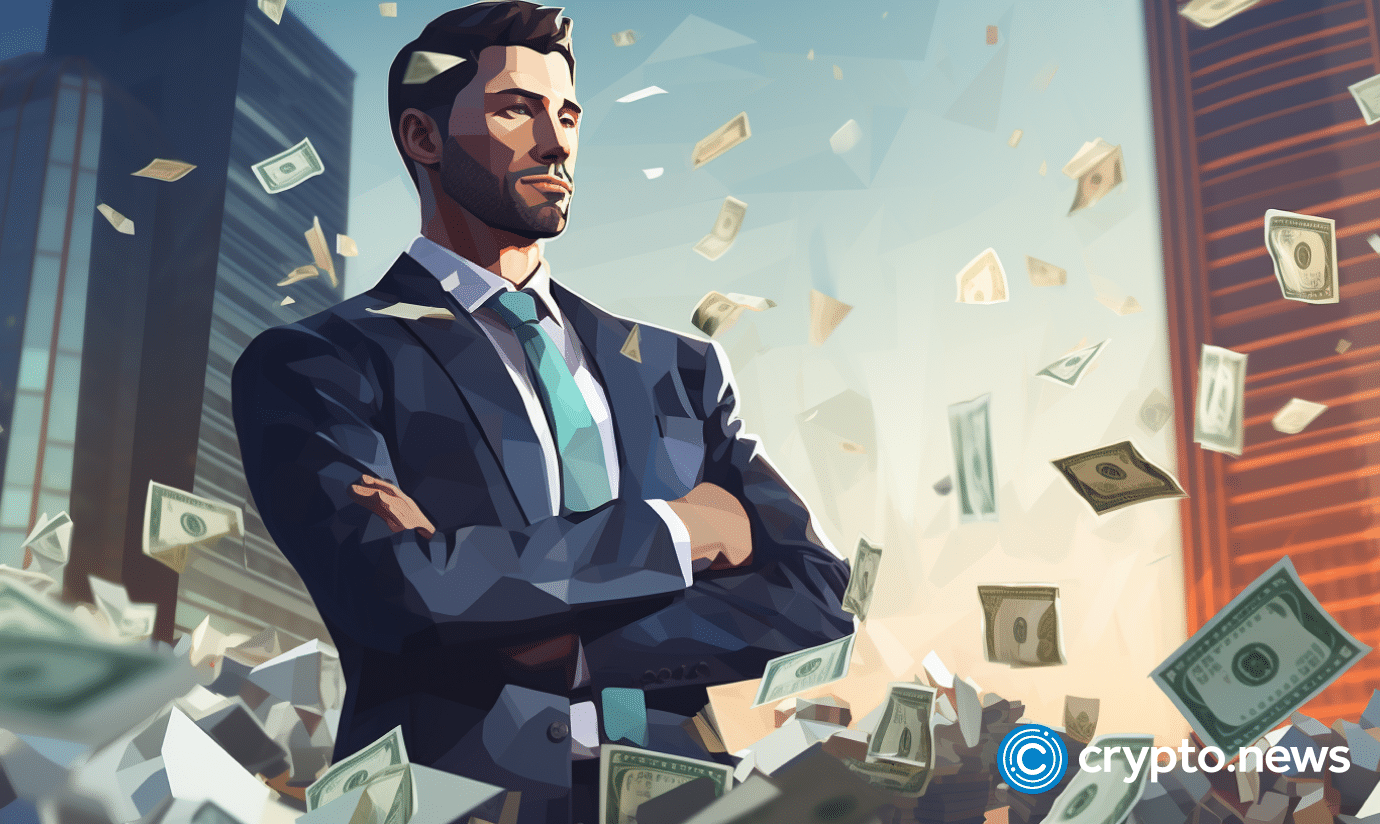 Inflows in cryptocurrency investment products from October 7 to October 13 reached $15.2 million, compared to $78.4 million a week earlier. 
According to CoinShares analysts, the amount was 27% below the 2023 average. Experts explained that the data provided does not include positive news for digital gold regarding the SEC's refusal to appeal the court's decision in the case of converting the Grayscale Bitcoin Trust into an ETF. Such developments have increased the chances of the product launch, according to market observers.
Bitcoin (BTC) funds recorded an inflow of $16.4 million compared to $42.7 million in the previous reporting period. Investors invested $1.7 million in products that allow opening shorts on the first cryptocurrency (a week ago it was $1.2 million).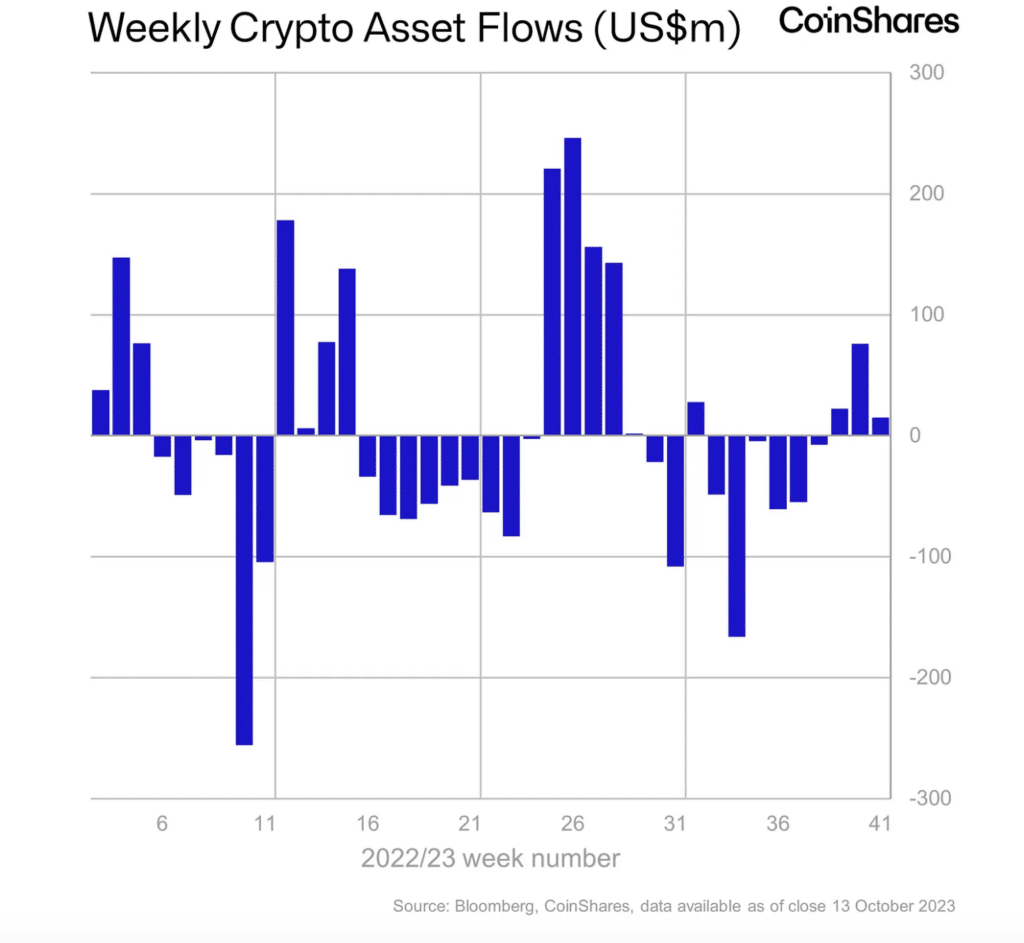 Meanwhile, investors withdrew $7.4 million from Ethereum (ETH) funds. The previous week, against the backdrop of the start of trading in Ethereum-ETF futures, there was an influx of $10.2 million. Experts admitted that the change in dynamics is due to "a reflection of current problems with the development of the protocol."
Solana-based products raised $3.7 million after the highest since March 2022 of $24 million in the previous reporting period. Inflows to XRP funds continued for the 25th week in a row ($0.42 million).
From products based on Tezos, Litecoin, and Chainlink, investors withdrew $0.25 million, $0.28 million, and $0.31 million, respectively.
A week earlier, the crypto market attracted $78 million, which was the highest since July 2023. Most of the investment was in Bitcoin. At that time, crypto market participants invested a total of $78 million. This was the highest result since July of this year.