Innovative Ideas for 0X Relayers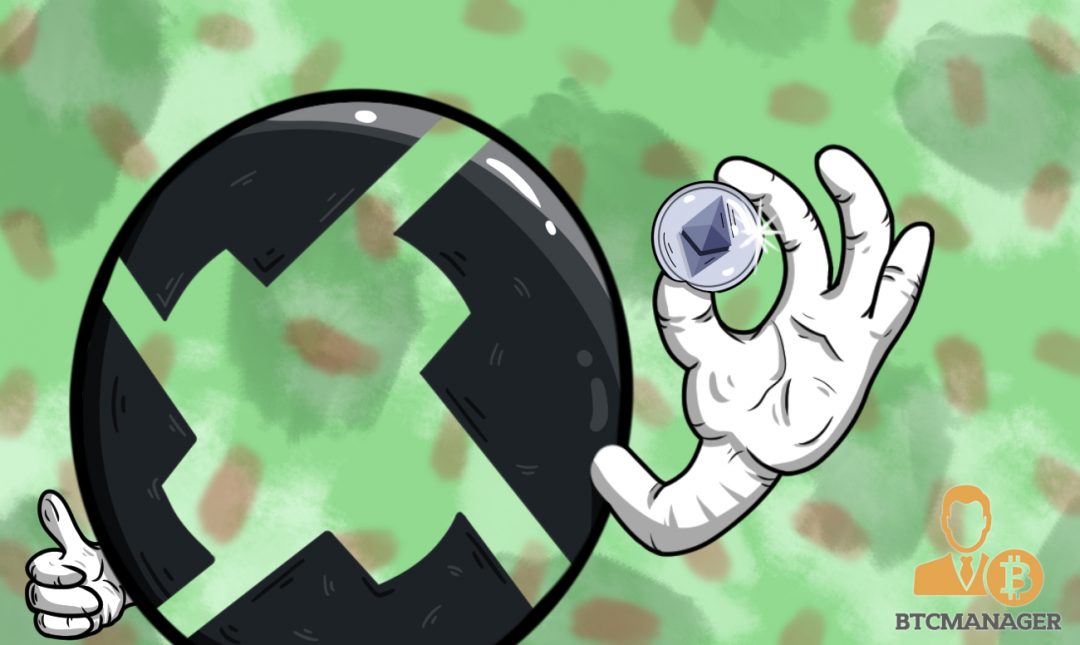 In 2016, the project 0x envisaged that every asset such as gold, fiat, and even digital game items could be represented by a digital token. As such, the protocol built on Ethereum's blockchain was designed to allow any ether token to be traded on the network as well as allow anyone the ability to run a decentralized exchange. These types of applications built on 0x are known as Relayers.
Ideas for a Tokenized and Decentralized Tomorrow
Reportedly, there are about 18 Relayers that are live on the Ethereum mainnet according to Tom Schmidt from the 0x team. Many developers are still working on other applications on 0x, but these look to still be in beta version. For now, there are not many applications built on the nascent platform even though the opportunities appear endless.
Below are some examples of these possibilities; from here we can see the burgeoning of a genuinely comprehensive blockchain use-case.
Stablecoin Converter
Cryptocurrencies have long been criticized for their wild price swings. Although the significant fluctuations indeed lure investors to the crypto space, it also pushes away a huge percentage of the population. It is for this pendulum of fluctuating value that many institutional investors have evaded the space like the plague.
To attract more investors to the market, many projects are focused on a stablecoin that is secured by the single currency, a basket of commodities, or even other stablecoins. A platform like this also proffers the potential for arbitrage among the stablecoins like Tether USDT, MakerDAO, and Basis to name a few.
Decentralized Margin Trading and Exchanges
There is a tremendous opportunity to build derivatives-focused Relayers. The option is already available in centralized exchanges, such as Bitmex, but the same can be developed in a decentralized manner. Schmidt recounts how this decentralized derivates Relayer could be used to make "loans [and make] money on interest as well as transaction fees."
Although decentralized exchanges already exist, exchanges circumventing a particular country's regulatory demand do not exist. Developers can build a decentralized exchange Relayer targeting a particular country that faces hostile regulatory environment. The same can be migrated to other countries that face similar issues.
Prime examples of countries ripe for a decentralized exchange include Russia and China. Both of which have imposed draconian crypto regulations, thus forcing related businesses to look elsewhere. Locals, however, are still eager to get a slice of the trading pie.
Transparent Sports Betting System
The sad truth is that the sports betting industry is affected by corruption and has been for some years now. A quick google search of "Fan Duel corruption" reveals an article from the New York Times from 2015, which outlines how both Fan Duel and Draft Kings have been responsible for " inadvertently releasing data."
In the high-stakes realm of sports betting, such a leak could be equated the financial equivalent of "insider trading," reported Daniel Wallach, a sports and gambling lawyer at Becker & Poliakoff.
From this, we glean that a transparent and decentralized sports betting platform is in high demand in the betting industry.
Trading: KYC, Dark Pools, and "One-Click Trading"
Lately, centralized exchanges have been enforcing Know Your Customer (KYC) systems to comply with regulations. Whereas decentralized exchanges enjoy a degree of pseudo-anonymity and thus attract traders interested in "[tapping] into one of many off-chain or on-chain KYC solutions [to] ensure the identities of traders and establish themselves as a legitimate DEX as the number of assets grows."
Developers are also working on decentralized exchanges with a primary focus on dark pools. Dark pools are essentially private exchanges where a large sum of digital assets can be transferred without affecting the market. Therefore, developing a relayer that gives similar facility is an idea worth working on.
Thirdly, registering with exchanges to trade cryptocurrencies has been regarded as difficult. Hence, a one-click trading solution is in high demand. ShapeShift, for instance, is known to offer such service, but it is still considered a centralized service. A platform developed leveraging 0x is naturally an attractive opportunity.
Future-Proofing a Decentralized Business
Developing applications using 0x go far beyond the handful mentioned above. Developers can also build auction and token sale platforms which is also in high demand due to the manic rise if crypto as of late. Specifically and in a world where most of the assets are tokenized, a token sale platform could lure many startups looking to raise funds in a decentralized manner.
Decentralized apps are still emerging and developing support services for the decentralized market has yet to boom. The above are few ways where developers can employ 0X protocol for a decentralized tomorrow.
Do you have any innovative ways to use 0X for? Share your ideas in the comments section.