As Interest in Bitcoin Explodes, Advisors Warn "Not for the Faint of Heart"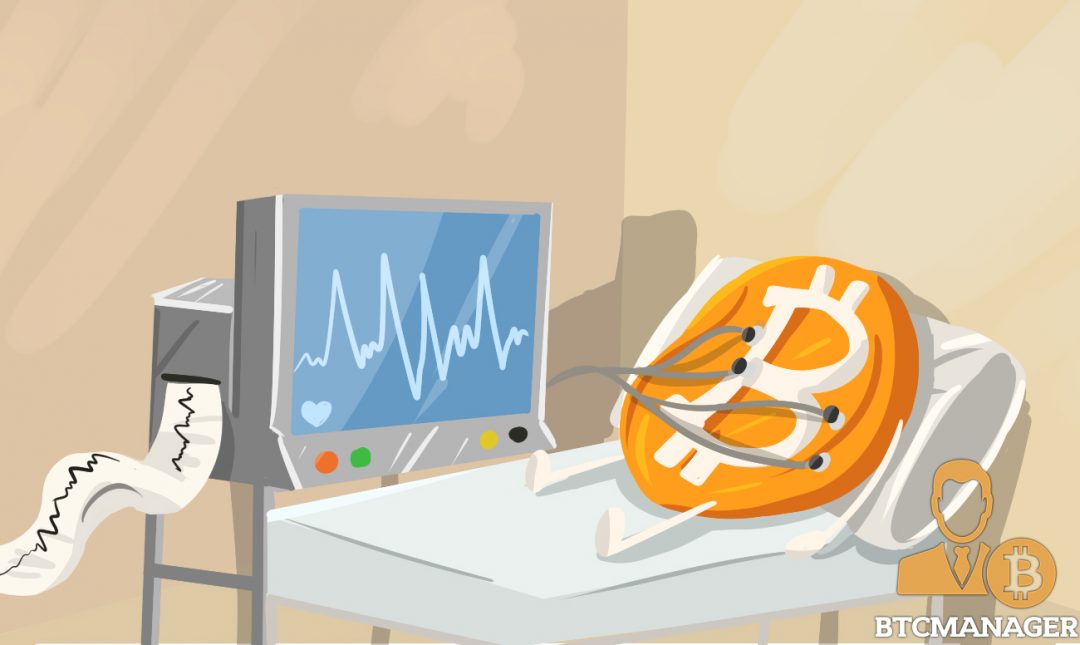 There are dozens of ways for investors to get burned in the unregulated crypto space. Yet that's not stopping mainstream interest in cryptocurrencies from surging, so financial experts are urging caution.  
Uncertainty Is King in Crypto Right Now, Advisors Warn Newcomers
Unsurprisingly, more traditionally-minded financial planners aren't currently ready to go "all in" on cryptocurrencies yet.
These planners, whose careers hinge upon mitigating risk and volatility, surely cringe in hearing about the wild 24-hour price swings the cryptocurrency space can be prone to.
As Ian Weinberg, CEO of Family Wealth & Pension Management, explained in frank comments to CNBC:
"Bitcoin [and other cryptocurrencies] are not for the faint of heart. I expect a lot more upside and downside volatility. It's getting on the radar screen of Wall Street now, but this is speculation. I don't consider it an investable asset class yet."
CME Group Chairman Leo Melamed would certainly disagree with the last sentiment, as he hailed cryptocurrencies as a "new asset class" altogether in the wake of his company's recent announcement they' would be listing Bitcoin futures in December 2017.
But others, like Radix Financial founder Amy Hubble, still aren't so sure.
Hubble said she wasn't yet comfortable investing in bitcoin and advising others to do the same because she's currently unable to evaluate bitcoin as an asset satisfactorily:
"Bitcoin and other protocol tokens don't have any cash flows, they don't pay dividends, there is no way to systematically determine demand growth for them, and I don't have the technical expertise to determine the value of one cryptocurrency over another."
Capital Assets Management Group advisor Samuel Boyd purchased his own bitcoin back in July 2017 when BTC-USD was approaching $4000. Yet Boyd's been more frightened by the number one cryptocurrency's volatility than he has been impressed by its price appreciation.
Echoing the space's most famous adage "Never invest more than you can afford to lose," Boyd said cryptocurrencies aren't right for his customers just yet, "Investors need to use truly disposable income because the investment could go to zero. I'm an RIA [Registered Investment Advisor], and I can't recommend this to clients."  
Traditional Investors Face Four Main Risks
Crypto investors are, by nature, not risk-averse.
But traditional investors interested in investing in bitcoin or ether should understand the four significant risks their investments will face.
Strict government regulations would be the first of these risks. Consider how all cryptocurrencies took a beating price-wise in the wake of the Chinese government's ban on ICOs and cryptocurrency exchanges. These kinds of regulatory moves can occur at any moment, while the ecosystem is so premature.
Secondly, there is excessive market volatility. Monthly charts can very much look like a roller coaster for the top 500 cryptocurrencies. And market manipulation is a factor while regulations are still lacking.
Next, there are hacks and cyber-attacks. Whether it's a 51 percent attack or a keylogger who's commandeering private keys through malware, there are dozens of ways for users' cryptoassets to be compromised.
And, last but not least, there's speculative loss; this is merely to say that one day a given cryptocurrency may be deemed worthless.
Mainstream investors will need to keep these risks in mind in considering if cryptoassets are right for their more conservatively-organized portfolios.