Invesco and Galaxy's spot Bitcoin ETF listed on DTCC site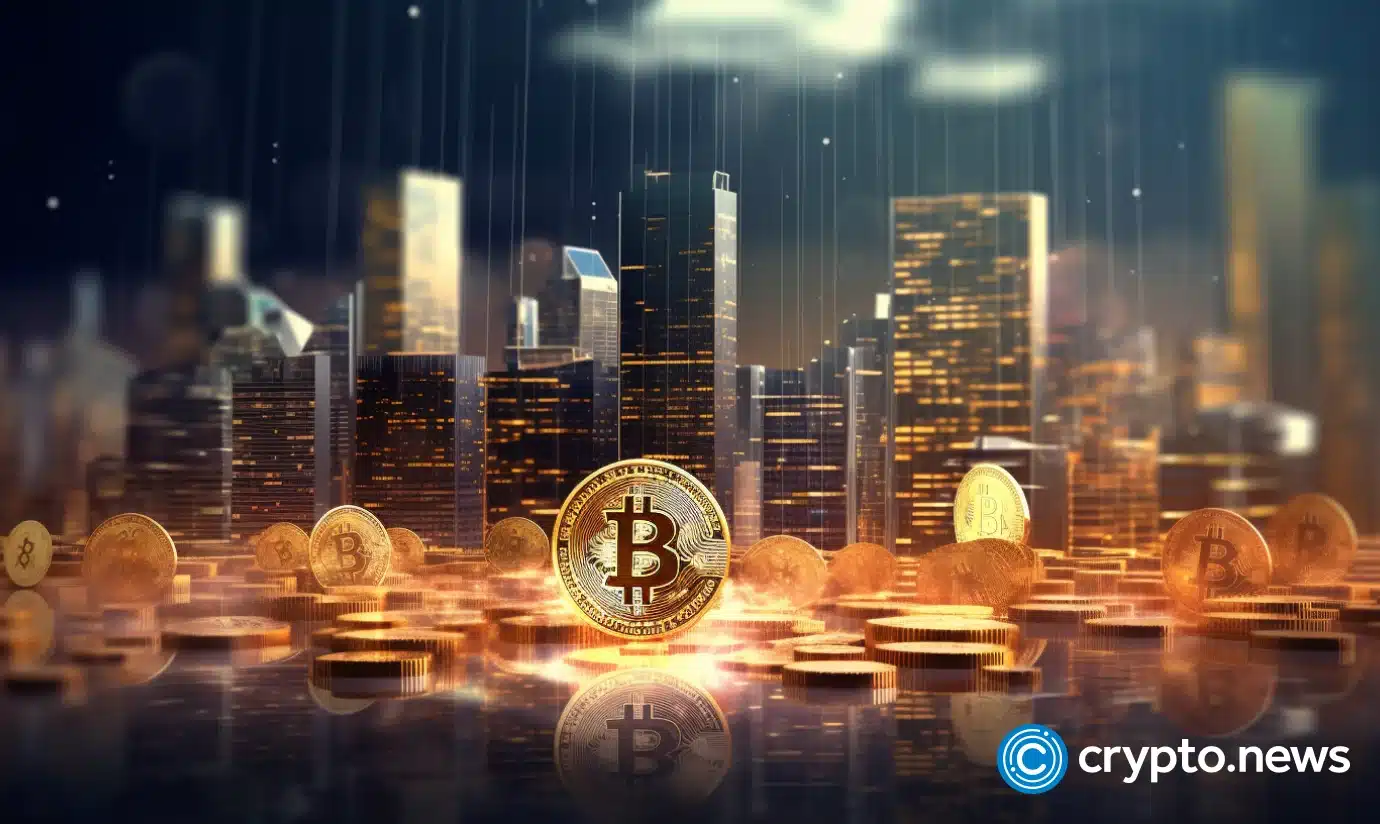 The BTCO ticker for Invesco and Galaxy's Bitcoin (BTC) ETF is now listed on the DTCC website, signaling progress in the application process for both firms.
The ticker BTCO, representing the spot Bitcoin exchange-traded fund (ETF) by Invesco and Galaxy, has appeared on the Depository Trust and Clearing Corporation's (DTCC) website. It marks a significant milestone in the application process for the two asset management firms.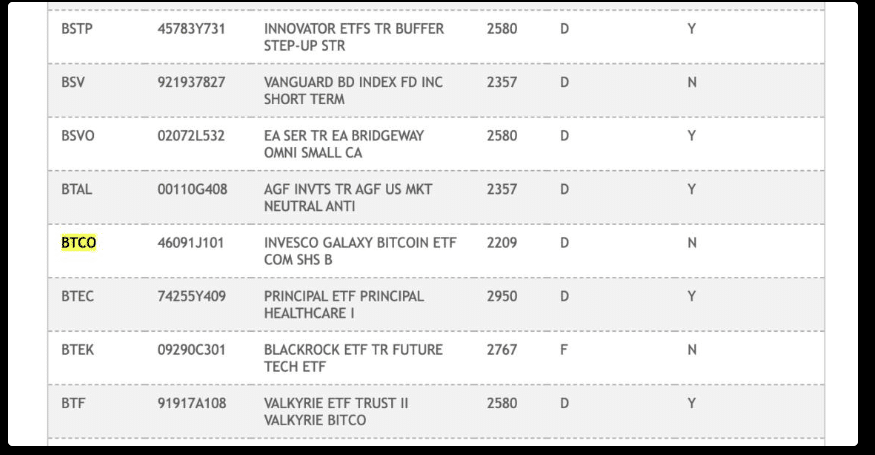 The listing was added within the last six days, as archival data from the WayBack Machine indicates no such listing for BTCO as of Oct. 25.
However, it's crucial to note that a ticker's presence on the DTCC's list of "ETF Products" does not guarantee its future approval.
A spokesperson for the DTCC clarified on Oct. 25 that it is standard procedure for the corporation to add securities to the NSCC security eligibility file in anticipation of a new ETF's market launch.
The spokesperson also emphasized that being on the list does not predict the outcome of any pending regulatory or other approval processes.
The joint spot Bitcoin ETF application by global investment firm Invesco and crypto asset fund Galaxy Digital was reactivated on June 21.
This decision to re-submit the application to the Securities and Exchange Commission (SEC) followed a surge in similar filings. The wave of applications was triggered by investment behemoth BlackRock, which submitted its landmark application for a spot Bitcoin ETF on June 15.
Adding a layer of complexity, Bloomberg's ETF analysts, as of Oct. 31, have not dismissed the possibility that SEC Chair Gary Gensler could reject pending spot Bitcoin ETF applications at the last minute.
The analysts have been cautious about estimating the likelihood of approval, refraining from raising the odds above 90%.
At the time of publication, BTC was valued at $34,388, marking a 0.2% decline for the day, a 0.80% weekly increase, and a 26% surge over the last month.