Investment Firm BlackRock Publishes Job Posting for Blockchain Lead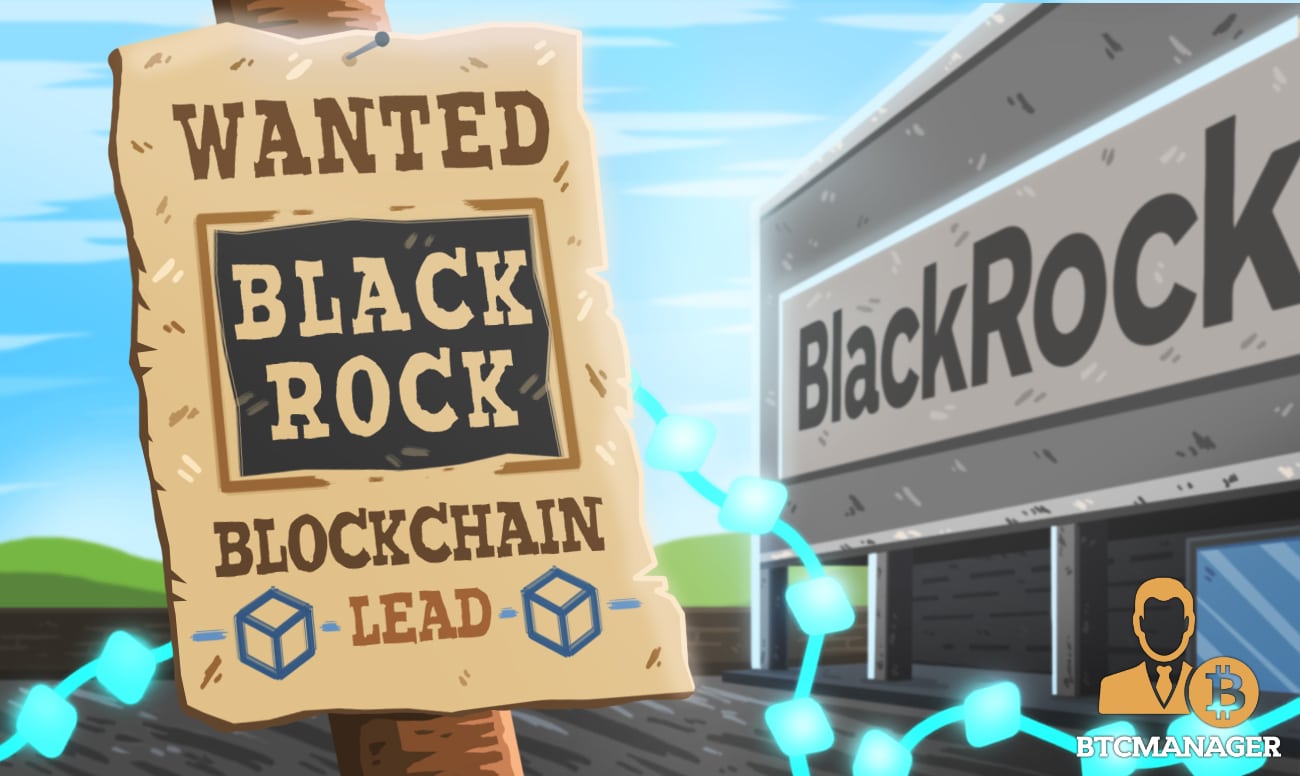 Institutional investments behemoth BlackRock might be the next to join the cryptocurrency bandwagon.
BlackRock Publishes Job Posting for Blockchain Lead
According to a report by Ledger Insights published on December 25, BlackRock, the investment firm with assets under management worth $7.8 trillion has published a job posting for a Vice President, blockchain lead.
Notably, this posting is not for developing blockchain technology-based solutions but for making investments in cryptocurrencies and blockchain companies.
Per sources close to the matter, BlackRock is looking to hire a business person rather than a technical candidate. However, the candidate should be able to talk about crypto-specific topics such as hashing and consensus mechanisms.
Further, the ideal candidate should understand decentralized governance models and be able to analyze a blockchain's network's design with regards to speed, privacy, scalability, and security.
It is worthy of note that in April 2019, BlackRock had hired former Ripple executive Robbie Mitchnick to spearhead its digital assets area. At the time, Mitchnick wrote a paper outlining a methodology for the valuation of digital assets. Subsequently, in a podcast in the same year, Mitchnick was referred to as BlackRock's 'blockchain lead.'
Further, considering the recent SEC action against Ripple, Mitchnick gave his two cents on centralization. He noted that scalability is only still a limitation for decentralized permissionless networks. Mitchnick said:
"If you're willing to sacrifice on true decentralization, and have a predetermined set of institutional validators, which in many use cases is a perfectly reasonable trade-off, then actually speed and scale can be orders of magnitude higher."
A Watershed Year for Crypto?
All things considered, 2020 has shaped up to be one of (if not the most) important years for the cryptocurrency industry at large.
Despite the infamous March crash induced by the coronavirus pandemic, bitcoin has not only recovered but also continues to create new all-time highs with every passing day.
The rise of bitcoin and other cryptocurrencies, in general, could be largely attributed to increasing institutional interest in the asset class.
Several companies such as MicroStrategy, Square, Guggenheim Partners have already placed their big bets on bitcoin.
On a similar note, earlier this month, BlackRock CEO Larry Fink said that bitcoin could eventually evolve into a global asset.