Investor optimism fuels meme coins growth: predictions and market analysis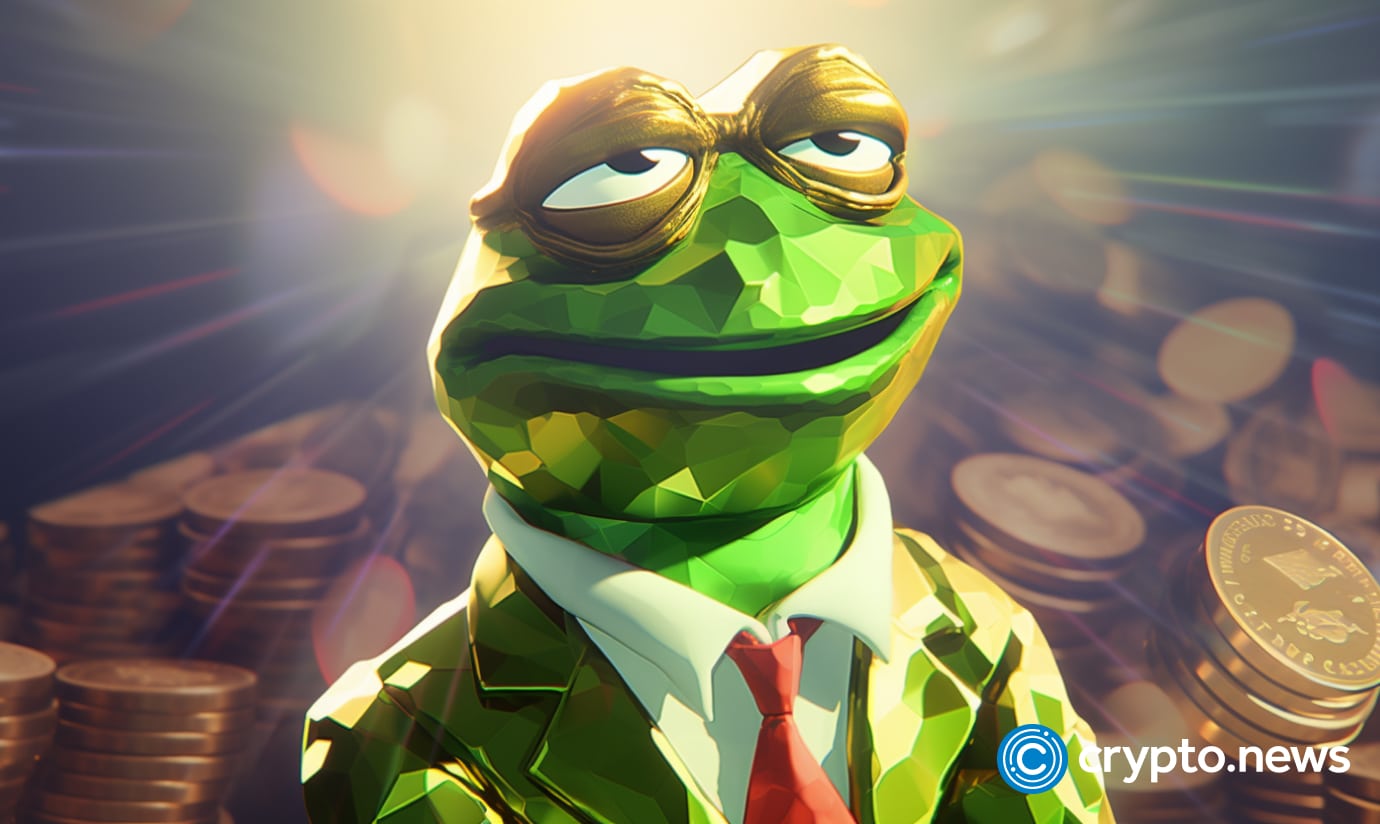 The upcoming Bitcoin halving may signal an auspicious period for meme coins, sparking widespread market speculation. Learn how.
Over the past month, fueled by a broader rally in the crypto market and investor optimism, meme coins have experienced a significant surge.
As of Nov. 7, Dogecoin (DOGE), often recognized as the progenitor of the meme coin phenomenon, has seen a commendable increase in value, trading at around $0.07, representing a 24% gain over the past month. 
Shiba Inu (SHIB), another prominent player that has built upon its "Doge Killer" moniker, stands with a 16% gain, trading at $0.000008.
Meanwhile, new entrants like Pepe (PEPE) have seen a significant increase in value, up nearly 66%, and trading at a price level of $0.000001.
FLOKI (FLOKI), another meme coin that has capitalized on the crypto community's penchant for themed digital assets, has soared nearly 72% in the last month, with its current trading price at around $0.00003. 
This vibrancy is bolstered by the broader market conditions, including stable interest rates and the anticipated Bitcoin halving, which have been conducive to the rally in meme coins.
Moreover, platforms like Binance have added some new meme coins, such as MEME, to their spot trading listings, further spurring interest and market activity around these tokens. 
Let's dive deeper into the meme coin market and try to gauge where it is headed in the long run.
SHIB making the leap
The SHIB token has recently seen an uptick in on-chain activity, with transactions reaching 5.44 trillion in a single day.
A significant portion of this activity can be attributed to an enormous transfer of 4.4 trillion SHIB tokens between two anonymous wallets, valued at $35.82 million. Simultaneously, SHIB's market price has risen, reaching a peak not seen since August 2023.
In parallel, the Shiba Inu ecosystem is expanding its offerings. The Shib Magazine has been launched to offer insights into the ecosystem, aiming to provide a mix of technological, economic, and community news.
To entice its readers, the magazine is offering a complimentary NFT featuring the magazine cover to its first 1,000 subscribers.
Driving forces behind Pepe coin and FLOKI's market momentum
The recent market movements of PEPE and FLOKI are underpinned by substantial strategic developments within their respective ecosystems. 
For Pepe, the introduction of a new advisory team, complemented by significant token burns — including the recent burning of 6.9 trillion PEPE tokens — has played a pivotal role in potentially increasing the coin's value.
The Pepe team's strategy of maintaining a large reserve of tokens also suggests planned financial maneuvers intended to strengthen the project's infrastructure and enhance its market presence.
FLOKI's momentum, conversely, is driven by its foray into the burgeoning sector of tokenization with the launch of TokenFi.
By establishing a finite supply of 10 billion TOKENs and planning for an introduction on prominent decentralized exchanges (DEXs), FLOKI prepares for a meticulously planned market debut.
Furthermore, the growing anticipation of FLOKI's comprehensive roadmap and the impending launch of TokenFi's testnet indicate a forward-thinking trajectory, which could be capturing investor interest.
Where is the meme coin market headed?
The meme coin market is experiencing a significant transformation. Trading volume for these coins surged over 30% in just 24 hours, reaching $1.56 billion as of Nov. 7.
Concurrently, the total market capitalization of meme coins has climbed to around $17.86 billion, marking a 5% increase.
There's also a sense of anticipation surrounding Bitcoin's next halving event, slated for May 2024, which historically precedes a bull run in the crypto market. This event is expected to have a knock-on effect on meme coins, potentially propelling them through a similar upward trajectory.
Additionally, specific developments within the meme coin sector, such as the notable token burns by Pepe coin, coupled with the broader market's speculation on significant regulatory changes, such as the approval of a Bitcoin ETF, are contributing to the heightened volatility and the heightened interest in these digital assets.
In conclusion, while the meme coin market is demonstrating palpable enthusiasm, it remains a space where investors should exercise caution. The volatility inherent in this market demands a measured approach to investment.
Meme coin price predictions
When delving into the world of meme coin price predictions, it's essential to understand the volatile and speculative nature of these digital assets.
Dogecoin (DOGE) price prediction
By Nov. 20, some DOGE forecasts suggest that it could dip to around $0.064943, marking a decrease of 13.87%.
In a more bullish scenario, DOGE predictions for August 2024 indicate a possible increase to $0.103.
Alternatively, other experts are setting their sights higher, with potential values of $0.14 in 2023 and $0.17 in 2024.
Shiba Inu (SHIB) price prediction
SHIB projections for Nov. 21 show it potentially rising by 8.85% to a price of $0.000009176.
Looking further ahead, the estimated trading average for SHIB for March 2024 is placed at around $0.00000863.
In contrast, some SHIB predictions are more optimistic, suggesting SHIB could reach $0.0000167 in 2023 and increase to $0.0000210 in 2024.
It's crucial for investors to remember that these price predictions are speculative and not always accurate. The crypto market is known for its unpredictability and can be influenced by a myriad of factors that are impossible to forecast with certainty. As a general word of caution: never invest more than you can afford to lose.
Disclosure: This article does not represent investment advice. The content and materials featured on this page are for educational purposes only.