IOST Rises to 3rd Position in the Latest CCID Rankings; Holds 1st Position in Basic Technology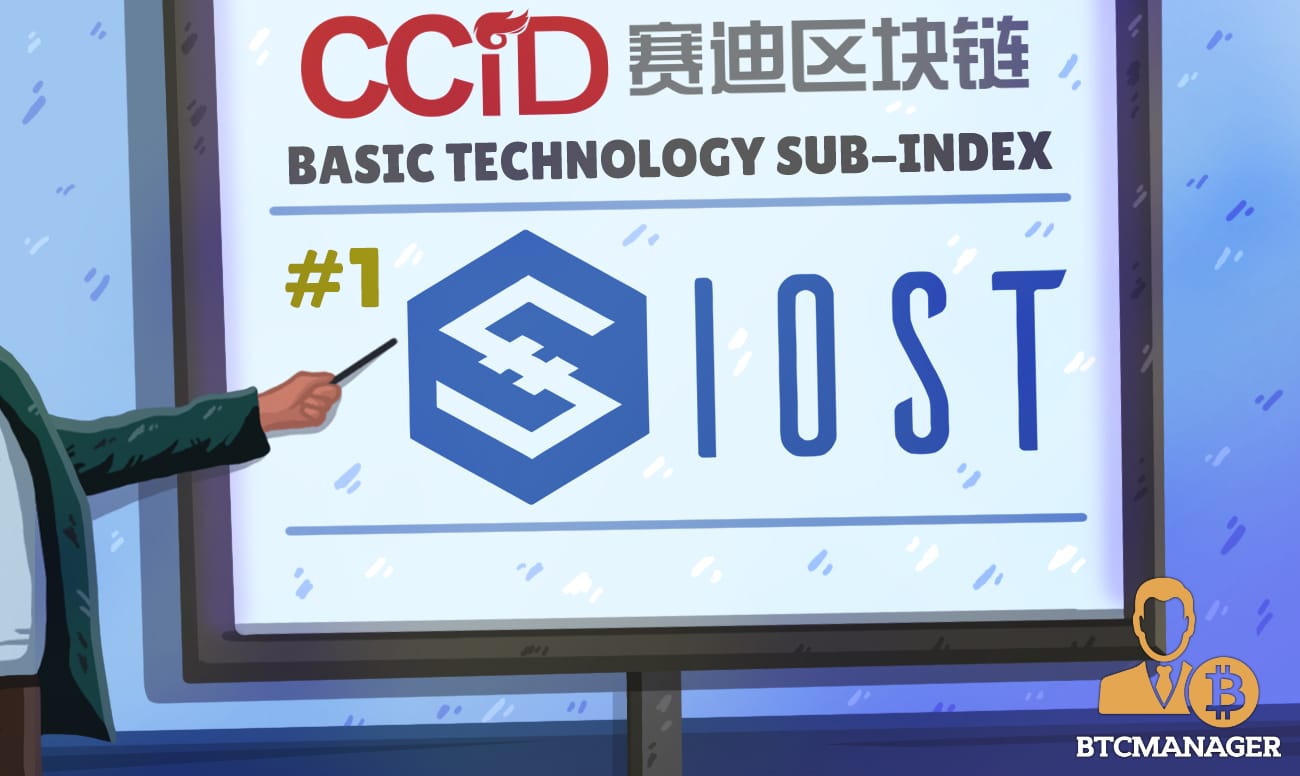 In the 19th issue of the Global Public Chain Technology Evaluation Index announced by the China Electronics and Information Industry Development Institute (CCID Research Institute) on Aug 26, IOST is up one spot to third, edging out Tron but trailing EOS and Ethereum. This is a huge milestone, highlighting how the project has grown in recent times.
IOST Improves, At Third Displacing Tron
At third, IOST's basic technology was better than any other project in the top six with 111.9 points. Under basic technology, the CCID assesses such things as the project's decentralization quotient, security, overall features, and performance. 
https://twitter.com/terrence_iost/status/1298569798406664192
The index ranks the top 37 blockchains across the globe based on the technology, applicability, and creativity, respectively. Updates are made every two months and done in collaboration with other Chinese organizations such as the CCID think tank and the China Software Evaluation Center. 
Terence Wang, the co-founder of IOST, commenting on this ranking was delighted with the progress made over time:
"Great news! IOST shows continuous improvement in the CCID Global Ranking. Our General Ranking is up 1 spot to 3 from the previous ranking, & we remain #1 in Basic tech among 37 top public blockchains!"
IOST Continues to Rise through the Ranks
EOS continues to dominate, topping the leaderboard in the last few issues. However, what's piquing interest is the movement below EOS and Ethereum, the two popular smart contracting platforms. 
After displacing Ethereum in the previous issues before sliding to third and then fourth, Tron is now down the rankings and its place has been taken by the reinvigorated IOST enterprise-grade blockchain marked with high throughput and decentralization. 
IOST Expansion
The platform is now positioning itself for DeFi dApps and recently announced a $1 million fund to bootstrap high potential open finance dApps. 
As BTCManager reports, IOST now has a partnership with Singapore-based Aegis DeFi. Their goal is to promote scalability while protecting user privacy. 
Also, IOST is now part of the Blockchain-based Service Network (BSN) as an accredited developer under China's national consortium chain. 
Moreover, following the success of IOST Crypto Sangguo—a blockchain game, Coin Voyage, the first of the kind nautical-themed strategy game plans to be released on IOST.