IOST Join Hands with Apron Network to Establish Decentralized Infrastructure for Developers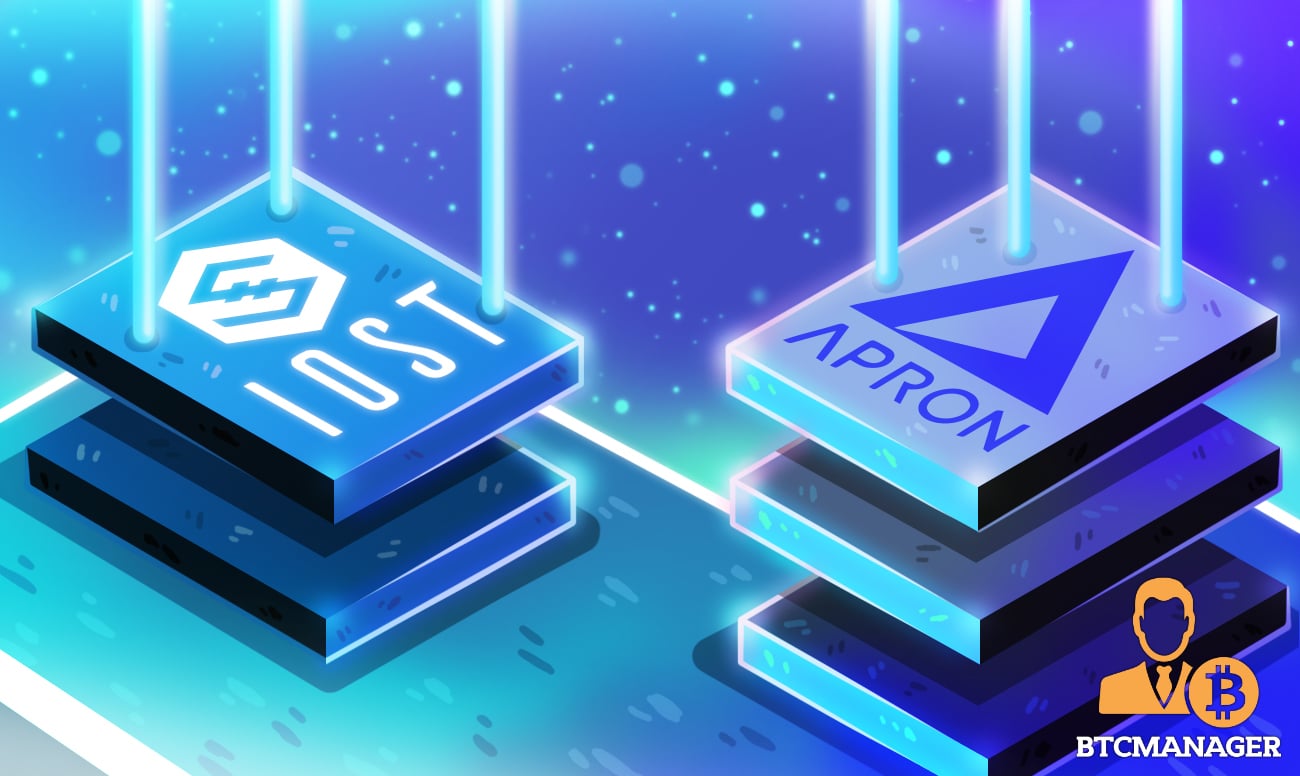 IOST (IOST) –a highly scalable, Proof-of-Believability-powered smart contracting platform, is partnering with the Apron Network to establish a multi-chain architecture, a press release on Mar 17 reveals.
What is the Apron Network?
Apron Network operates from the interoperable Polkadot, providing infrastructure services to dApp developers, users, and operators in Polkadot, Kusama, Ethereum, and now IOST.
Their distinguishing features include providing speedy services through their APIs, availing custom-made solutions where its Service Ranking option provides more options for dApp developers, economic dApp development, deployment, service provision, and diversity.
Eventually, the Apron Network aims to support a full-chain ecology for developers to choose from a range of supported blockchain networks.
Partnership with IOST 
By joining hands with IOST, the Apron Network now provides node services, on-chain data indexing and price feed services, and more decentralized infrastructure for the IOST and ecosystem developers. It will go a long way in helping make IOST the world's largest decentralized system.
Already, IOST has a deal with Ankr. The latter provides node hosting solutions to empower the growth of IOST nodes.
The robustness and reliability of any blockchain's nodes is vital, especially for decentralization and onboarding. IOST is actively looking to ensure its network is entirely decentralized and reliable for smooth operation.
Attesting to this is the platform's continuous refinement and partnership with market leaders, offering the best node building, deployment, and infrastructure development.
Within the IOST network, participants can either opt to be Servi or Partner nodes. In either case, they stake tokens and earn healthy rewards.
IOST Continues to Focus on DeFi and NFTs
A rich and diverse ecosystem is necessary for the success of core sub-sectors IOST wants to be a leader.
For instance, amid the rise of NFTs, the highly scalable smart contracting platform offers a superior alternative for digital artists to mint NFTs in a low fees-environment.
They already have an IRC-721 standard tuned to be easier to use and multi-chain, suitable for artists who care about the art, not technology.
Meanwhile, IOST has a well-developed ecosystem of DeFi dApps. The recently launched Donnie Finance now commands a TVL of over $10 million.