IOST Leads under "Basic Technology" in the Latest CCID Ranking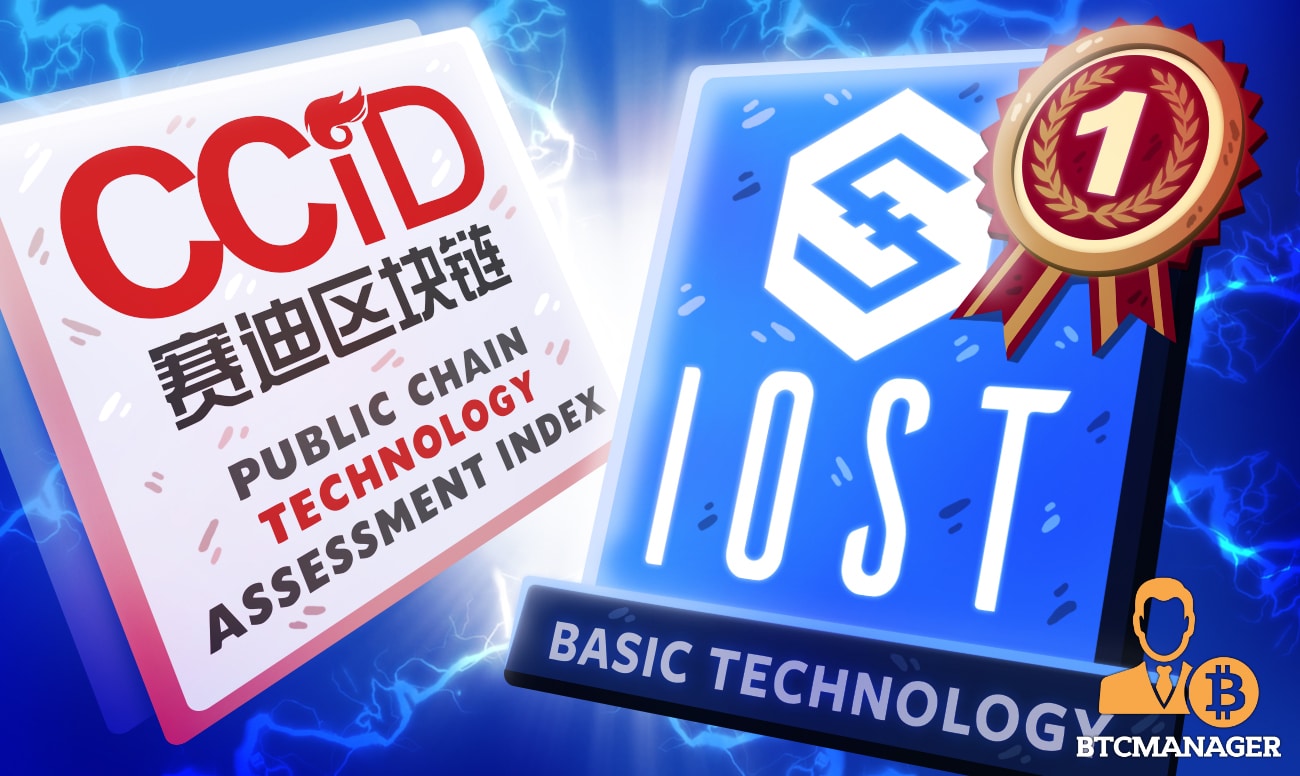 The Center for Information and Industry Development (CCID), an agency under China's Ministry of Industry and Information Technology, and a part of the Secretariat of China Blockchain Ecosystem Alliance, in their 21st release of the CCID Global Public Blockchain Technology Assessment Index, rank IOST third only behind EOS and Ethereum. However, the enterprise-grade blockchain outperformed other blockchains to rank highest under Basic Technology as per an update on Dec 15.
IOST Ranks Third Overall but First under Basic Technology
CCID comprehensively assesses and ranks 37 of the best-known blockchain projects, including Bitcoin and other smart contracting platforms. 
In the recent ranking, IOST maintains its third-place but has shown significant improvement in Basic Technology.
In the 17th CCID release, IOST ranked third in the global technology application. 
The Chinese agency is responsible for organizing and implementing the ranking in collaboration with other organizations, including CCIDWise network security research institute, "Cyberspace Security" magazine, and the China Software Evaluation Center.
Overly, projects are assessed on three main criteria: applicability, creativity, and basic technology. 
CCID Ranking Categories
Under Basic Technology, CCID specifically checks the technical realization level of the public chain. In this category, the project is assessed based on its performance, level of decentralization, and security. 
How well a project utilizes technology–while maintaining a decent level of decentralization, and security, determines the project's rank. In this category, IOST scored 110.2 above EOS with 105.6, and Ethereum at 79.7.
Still, work must be done in Creativity/Innovation. In this category, the agency checks the continuous evaluation of the project. IOST scored 2.8, trailing Ethereum and EOS in a category where Bitcoin was ranked first. 
As a public chain, participation from global developers count. Therefore, their emphasis is on the scale of developers, the influence of code, and the frequency of code updates.
Under Applicability, CCID checked the level of support offered by the network to dApps. In this category, the focus is on node deployment, wallet application, development support, and application implementation.  
IOST Commitment to Being a Blockchain Leader
IOST is determined to be a leading blockchain project, secure, decentralized, and performant enough for dApps to launch on its high throughput, enterprise-grade platform. 
As BTCManager reported, not only is IOST focusing on DeFi in H2 but are also involved in training and empowerment projects, especially in South East Asia.