IOST's NFT Partner Token Listed on Hoo Exchange, 500k LOOT Up for Grabs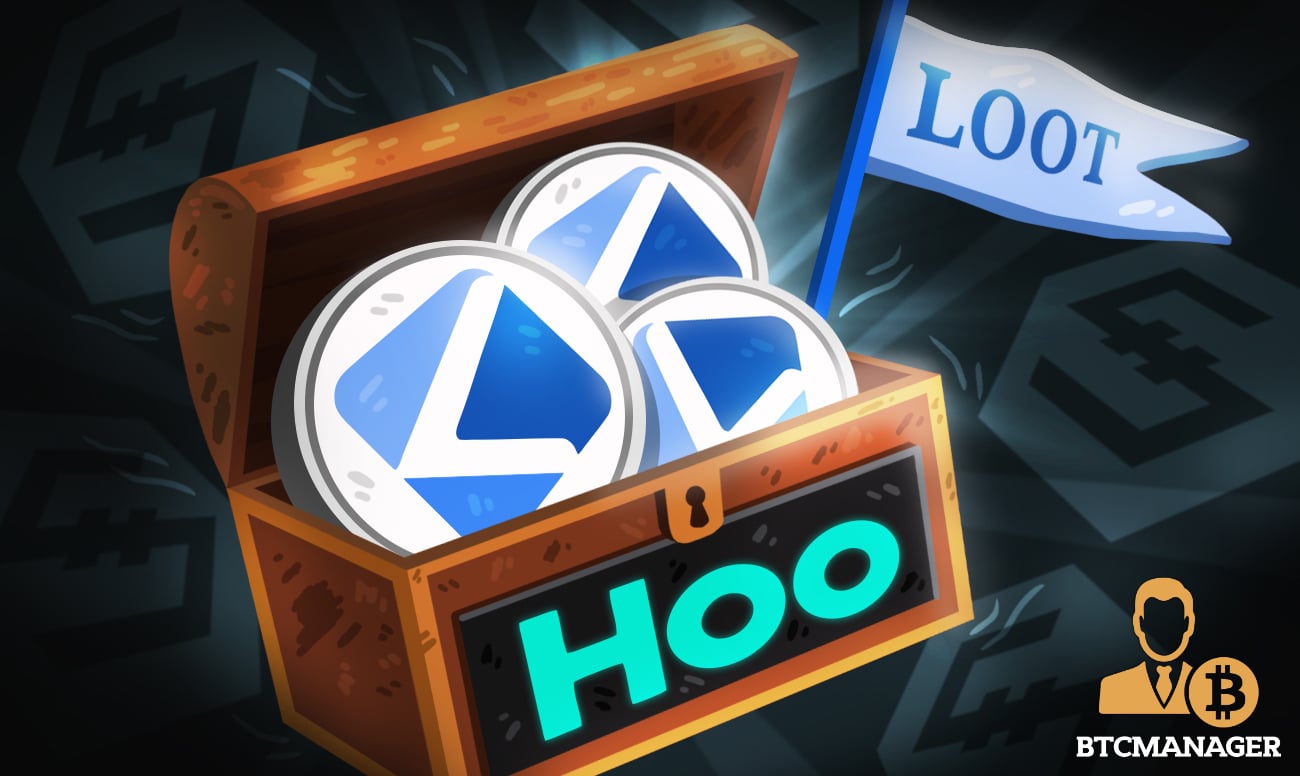 Hoo Exchange — a cryptocurrency trading platform and one of the most liquid globally, is listing LOOT, as per an update on Mar 25. Consequently, to celebrate, the exchange and XLOOT will co-host three events, ending on Apr 2, with 500k LOOT offered as rewards.
The LOOT Campaign
The exchange will pair LOOT with USDT—the world's most adopted stablecoin.
Depositing is active, while withdrawals begin on Mar 26.
In the first event, 60k LOOT will be distributed to participants who trade over 10k LOOT in net buy volumes.
At the same time, there will be 150k LOOT for traders who place LOOT Orders to Win 120 percent APY.
Simultaneously, traders can farm to win a share of the 250k LOOT. Here, users can either stake HOO to mine LOOT (100k LOOT available for mining) or supply liquidity to the LOOT-USDT pool (150k LOOT to be farmed).
The Rise of NFTs in IOST
It also comes as a major win for IOST, an enterprise-grade, high throughput, and Proof-of-Believability-powered smart contracting platform.
XLOOT is the first NFTs marketplace on IOST, launching in April 2020.
Around this time, IOST was introducing the first NFT standard, IRC-721, to catalyze the development of NFTs.
At the same time, the standard unified NFT projects in IOST, therefore, providing convenience for asset circulation. Thus, given the timing, XLOOT is the first NFT marketplace in the Ethereum competitor to support the IRC-721 standard.
The high throughput and scalable nature of IOST enable NFT transfers and transfers to be cheap and quick.
Unlike Ethereum that's presently being sucked by its Gas-fees moat, IOST fees are negligible.
As such, it makes the platform a top choice for artists who yearn for speed and value for money, especially when considering how easy it is to mint NFTs on IOST.
The Interoperable LOOT Game Assets Exchange
The LOOT Game Assets Exchange was developed by IOST partner XPET and launched early last year.
Notably, the exchange promotes the integration of traditional and blockchain games. The only difference is the leverage of blockchain in protecting asset property rights and ensuring efficient circulation.
It is interoperable with EOS and IOST, but its creators plan to connect it to Ethereum.
The assets exchange also aids in fluidity and re-using of assets in different gaming platforms, which translates to better gaming interconnection.
Herein, it means users, including gamers and developers, can issue game assets while also facilitate the trading of other core gaming services.