Tether (USDT) Records Highest On-Chain Volume of Over $232 Billion in February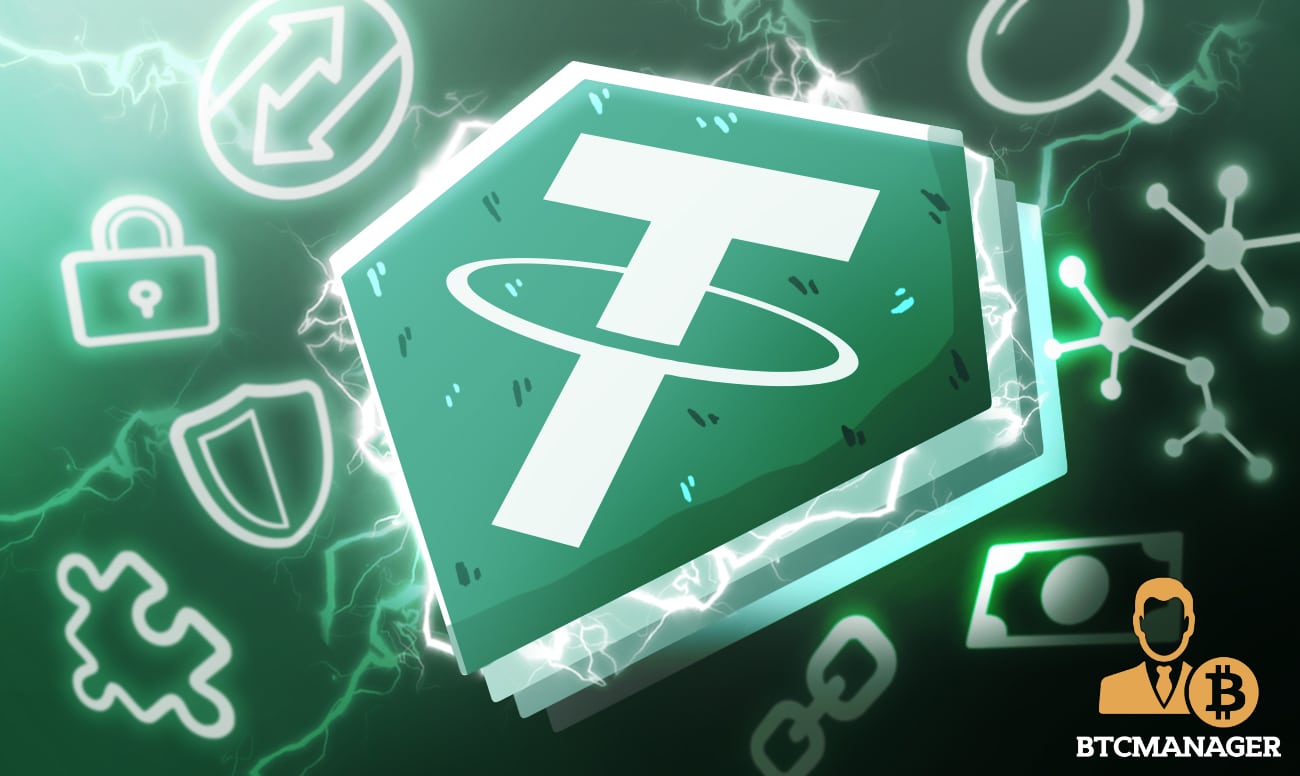 While the wider cryptocurrency market continues to correct, the total on-chain stablecoin volume reached a new high in February.
Stablecoin Use Continues to Surge
According to a report by The Block, the adjusted monthly on-chain stablecoin volume hit a new high of over $360 billion in February.
As can be inferred from the below chart, the adjusted on-chain volume of stablecoins has experienced a steady monthly growth barring a few exceptions in the later months of 2020.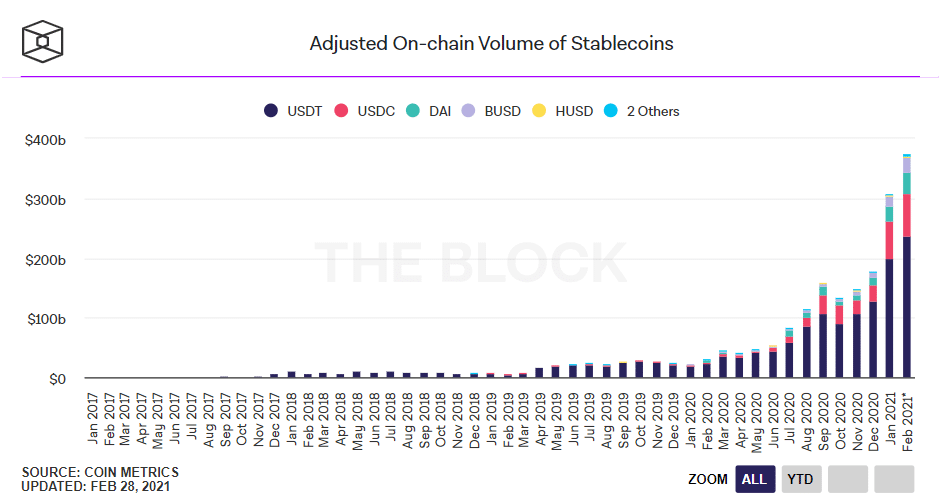 (Source: The Block)
In the latest month – February 2021 – the volume figures were unsurprisingly dominated by Tether (USDT) which took the lion's share of 63.5 percent of the total volume. USDT is followed by USD Coin (USDC) and DAI with 18.7 and 9.6 percent share, respectively.
It is worthy of note that USDT also witnessed its most-ever on-chain volume of $232 billion in February. At press time, the total market cap held by USDT is slightly above $35 billion, according to data from CoinGecko.
Regulatory Respite for USDT
Close followers of the cryptocurrency industry are well aware of the perpetual FUD associated with USDT as a stablecoin that might not necessarily be adequately collateralized.
For the uninitiated, in April 2019, the New York Attorney General (NYAG) Office published a document alleging digital currency exchange Bitfinex and its dollar-backed stablecoin Tether of colluding to cover $850 million loss in client and corporate funds.
Ever since, there had been a constant back and forth between Tether's parent company and the regulatory bodies.
Earlier this year, BTCManager reported how Deltec, the USDT banker based in the Bahamas stated that the popular stablecoin is fully-collateralized by actual USD to downplay the rumors of the integrity of its client's reserves.
However, these speculations came to rest for good recently when the case between New York authorities and major crypto exchange Bitfinex finally reached a conclusion with an $18.5 million settlement.
With the Tether FUD finally coming to rest for good, it would be interesting to see how the wider digital currency market reacts. At the moment, however, things are not looking particularly appealing as Bitcoin continues to hover around its support area at around $43,000.