IOST Partners with KnitFinance to Foster Cross-Chain Transactions and Create Market Options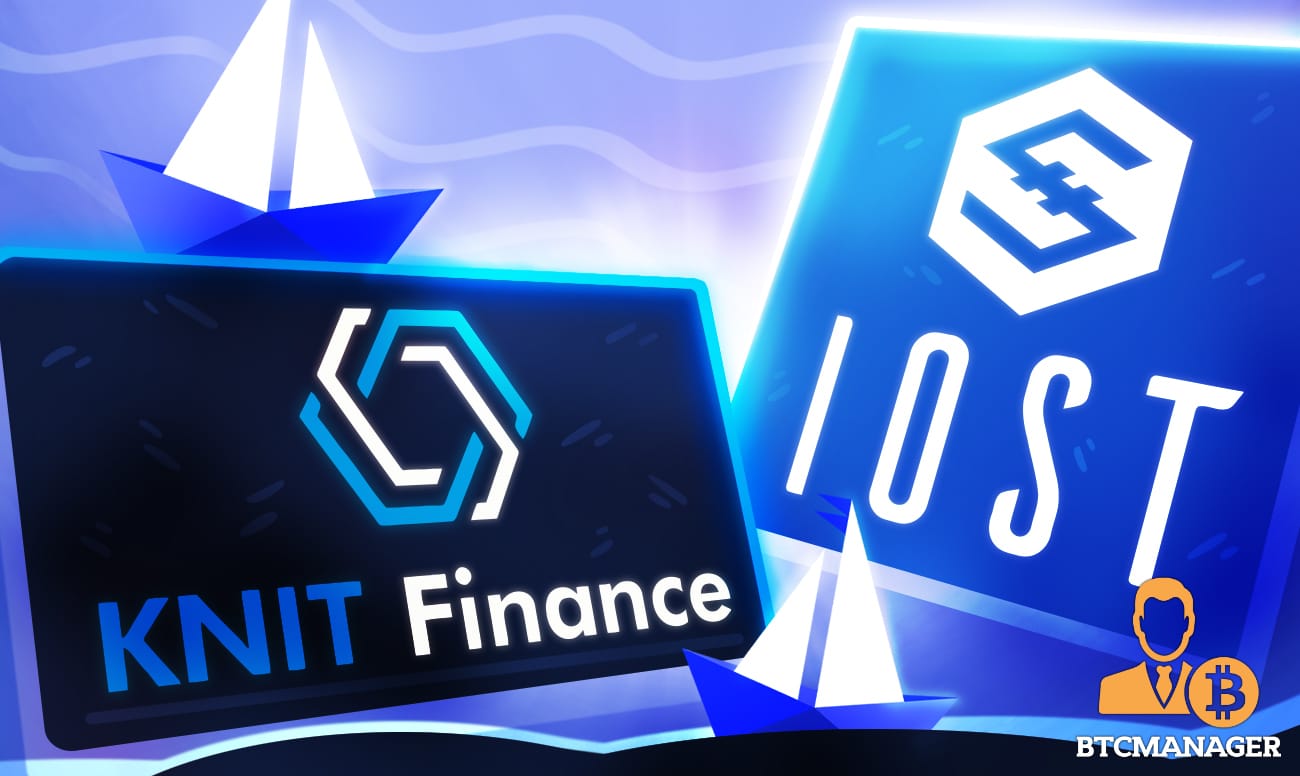 Scalable, secure, and decentralized smart contract platform IOST (IOST) has joined forces with KnitFinance to integrate its native coin IOST into the latter's multi-chain platform.
IOST Collaborates with KnitFinance to Enable Cross-Chain Transactions and More
In an announcement made today, the leading smart contract platform IOST stated it had inked a partnership with decentralized protocol Knit Finance to facilitate cross-chain transactions, create market options, and boost liquidity for both protocol's native assets.
Further, the partnership will also see KnitFinance add K-Asset tokens for staking into the IOST staking platform that gives users significant flexibility and lucrative staking rewards.
The synergy between IOST and KnitFinance will see the IOST Network leverage the latter's cross-chain interoperability infrastructure that will enable IOST's native tokens to be transacted across multiple independent blockchains in a wrapped K-IOST model.
For the uninitiated, KnitFinance is a next-generation decentralized finance (DeFi) protocol that aims to bridge the gap between non-Ethereum chains and ERC-20 tokens in Phase 1. The protocol creates a new and innovative standard that facilitates the conversion of coins and tokens into wrapped ERC-20, BCS, HECO, MATIC, FTM, and MoonBeam tokens.
KnitFinance's wrapped protocol enables stocks, gold, commodities, and even fiat to be brought into the rapidly budding DeFi landscape. Essentially, KnitFinance allows the masses to shift toward DeFi while still enjoying the benefits of centralized finance.
IOST's partnership with KnitFinance will ensure that both native assets operate on multi-chain, create market options, and boost liquidity. Moreover, users will also be able to stake KnitFinance Token and Wrapped Tokens on IOST Network and receive high staking rewards.
IOST Continues to Expand DeFi Offerings
The partnership with KnitFinance is just the latest in the long list of collaborations that IOST has entered into since its updated DeFi and NFT-focused roadmap released earlier this year in March.
In early 2021, IOST integrated HUSD – one of the world's largest stablecoins by market cap – indicating its push to propel DeFi adoption. Similarly, on March 5, BTCManager reported that IOST had joined hands with Polkadot (DOT) as they completed the testing of core functions of A cross-chain bridge in Polkadot.
At press time, IOST trades at $0.0448 with a market cap of more than $1.01 billion, according to data on CoinGecko.