IOST Launches Project Entroverse, their Secret Weapon Bringing EVM Compatibility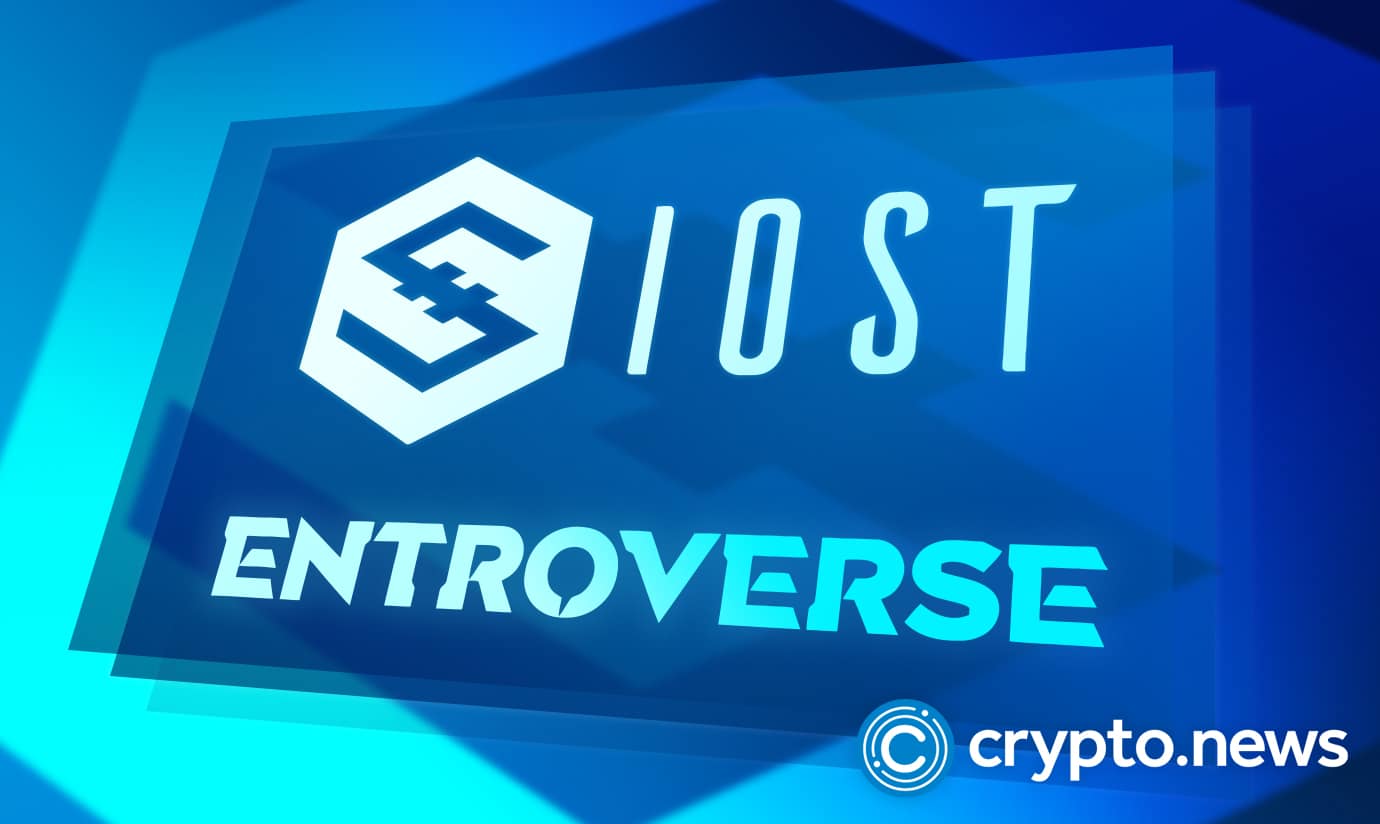 The IOST foundation, an ultra-fast, scalable, next-generation smart-contract platform, has just announced the launch of Project Entroverse today. The goal of Project Entroverse is to capitalize on the growing popularity of Dapps on Ethereum and the IOST network. It will enable IOST to become a more robust and compelling interoperability platform.
Launching a Secret Weapon
The Project Entroverse is a series of solutions that will help accelerate the growth of the IOST developer ecosystem. These include the IOSTSWAP – An IOST-ETH Cross-chain Bridge and the Ethereum Virtual Machine.
IOST is a high-throughput, scalable platform that has gained widespread recognition due to its innovative features and superior blockchain technology. It has also outpaced 37 top competitors, including Ethereum and EOS, multiple consecutive times in the ranking by China's Ministry of Industry and Information Technology.
IOST network has more than 620,000 unique wallets and is currently processing over 642 million transactions. The network hasn't also had a single security incident since its mainnet launched in 2019.
Project Entroverse to Ensure 99% Lower Gas Fees
There are a lot of benefits that Project Entroverse is bringing. First, Ethereum protocols can be readily integrated with IOST by developers. Reusing contracts saves them time and energy when designing contracts and codes, allowing engineers to transfer chains effortlessly.
EVM users will also be able to operate with existing Ethereum applications on the IOST network seamlessly. They will also enjoy the advantages of the mainnet, such as up to 99% lower gas fees and faster transaction times up to 8000 TPS. In addition, transactions will be confirmed instantly, thus removing thresholds, reducing congestion, and improving the user experience.
IOST users will also benefit from a wider pool of decentralized applications, which will allow them to enjoy a more elevated user experience. Jimmy Zhong, the CEO of IOST, said that the collaboration with Ethereum will help move the company forward. He also mentioned that IOST would not back down from any challenge.
IOSTSwap to Set Off the Project
Project Entroverse will start with the IOSTSwap, a two-way cross-chain bridge that allows users to transfer their IOST token to Ethereum freely. It will also bring vitality to both the IOST and Ethereum ecosystems. It is also worth stating that the security level on IOSTSwap matches the one on the Ethereum mainnet.
The next phase of Entroverse will involve developing a compatibility layer for various public chains that support EVM, such as Avalanche and NEAR. It will allow developers to create applications that work seamlessly on the IOST network.
Developers with Solidity backgrounds will also quickly build and port Dapps, use familiar development languages and tools on IOST, and enjoy working seamlessly on the IOST network. Through EVM compatibility, we will be able to create new applications that can transform the way people work and live.
IOST will also continue to develop Web Assembly (Wasm) support, which will allow developers to create blockchain apps that use a stack-based virtual machine. The combination of EVM and WASM will enable IOST to continue to drive massive blockchain application growth.
Bringing New Opportunities to the Blockchain
Blockchain technology's rapid emergence and evolution have created a massive opportunity for developers and businesses. Interoperability is a vital component of any blockchain project's success, as it allows developers and users to connect and collaborate on the platform easily. IOST is a project that aims to be an open, accessible, and interoperability-focused blockchain.
Meanwhile, IOST's price has increased by more than 50% in the previous 24 hours. However, the currency has risen by more than 90% in seven days. While its 24-hour trading volume of $2,128,194,773 has increased by 600%.
In April, IOST will publish further information and plans to improve the Entroverse ecology. Keep an eye out for formal news from IOST.