IoTA, Dell Collaborate to Create a Real-Time Carbon Footprint Tracking Tool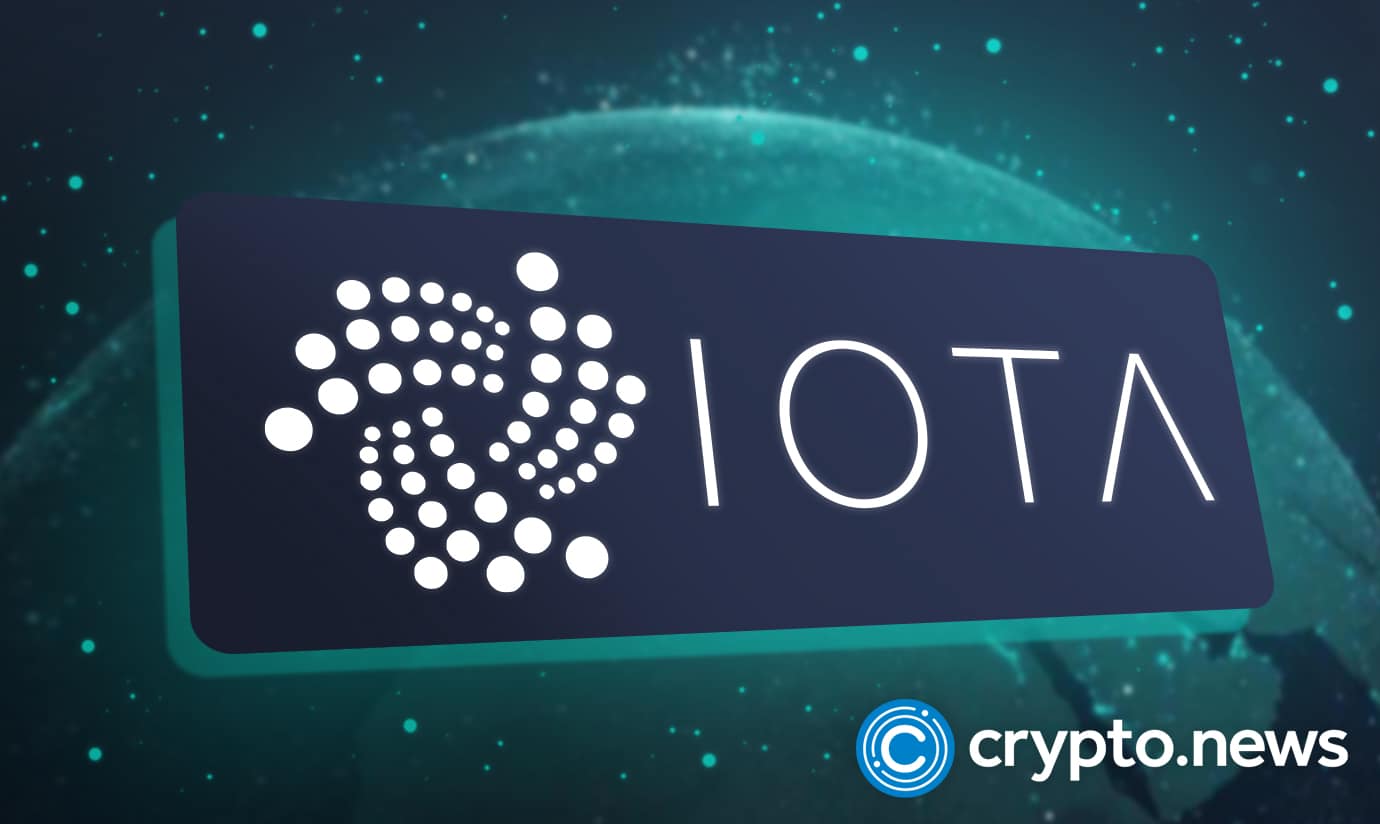 On June 7th, Dells Edge Solutions announced a collaboration with IoTA, BioE, and Climate Check to develop real-time carbon tracking. This collaboration allows them to create solutions for Project Avarium initiatives and Dells Data confidence Fabric(DCF).
Dell Collaborates with IoTA
Dell and IoTA recently announced a new collaboration focused on tracking carbon footprints. Dell is a popularly known computer technologies company, while IoTA is a blockchain-based network focused on bringing IoT solutions.
The Dell Technologies tweet said that,
"We've partnered w/ @Iota, BioE, & @ClimateCHECK to develop real-time carbon footprint tracking through a #data confidence fabric! Hear how #ProjectAlvarium accurately tracks carbon footprints w/ #DellTech Edge solutions."
In the tweet, Dell mentioned that they partnered with other 2 companies, including BioE and Climate Check. BioE and ClimateCheck are companies focused primarily on technologies related to climate change.
According to the tweet, the main aim of this partnership is to develop a data-driven solution that allows real-time tracking of carbon footprint. Carbon footprint is essentially the amount of greenhouse gas emissions coming from production and other activities and includes gases like methane and carbon dioxide. This new collaboration will create solutions built on Dell's DCF and Project Avarium Initiatives.
The Project Alvarium Initiative
Project Alvarium is the carbon-focused network conceptualized by Dell in 2019, which tracks DCF data across multiple systems. According to reports, with the help of Dell technologies, the IOTA foundation kickstarted the project and has been an active participant.
The Avarium project intends to bring former downstream and upstream efforts into creating an all-inclusive approach to data trusts. Project Alvarium has the digital MRV, which collects sensors, manually inputs data, and processes it using Dell PowerEdge servers. This system can deliver real-time carbo footprint data of sustainable energy facilities.
According to Mathew Yarger, IoTA's head of Sustainability noted that,
"Transparency and trust in data are paramount to address the global issues of climate change and the transition to climate action.
Mr. Yarger also highlighted that they can now track and verify the data around climate change and have the capacity to try and address it on a higher "level that has never been achieved before."
Yarger also mentioned the collaboration between the three companies mentioned in Dell's tweet, which will help develop a reporting, verification, and integrated digital measurement tool.
IoTAs tangle technology has been praised for offering environmental and climate protection in the past. Tangle uses validators rather than miners, cutting energy consumption by large margins. IoTA's participation is a massive step towards linking with the traditional non-blockchain space.
Blockchain and Carbon Neutrality
Other massive blockchains, including BTC and Ethereum, have been colossal energy consumers and contribute to worsening the carbon situation. BTC mining, for instance, has been widely criticized for its massive energy consumption. After adopting BTC last year, Tesla dropped it, citing Carbon and environment-related concerns.
The US recently passed a law that bans the miners who use non-renewable energy sources from mining until atleast 2024. In Kenya, KenGen, an electricity producer, invited BTC mining companies to use the company's renewable power capacity.