IOTA's (MIOTA) Tangle Helping Lidbot Foster Efficient Waste Management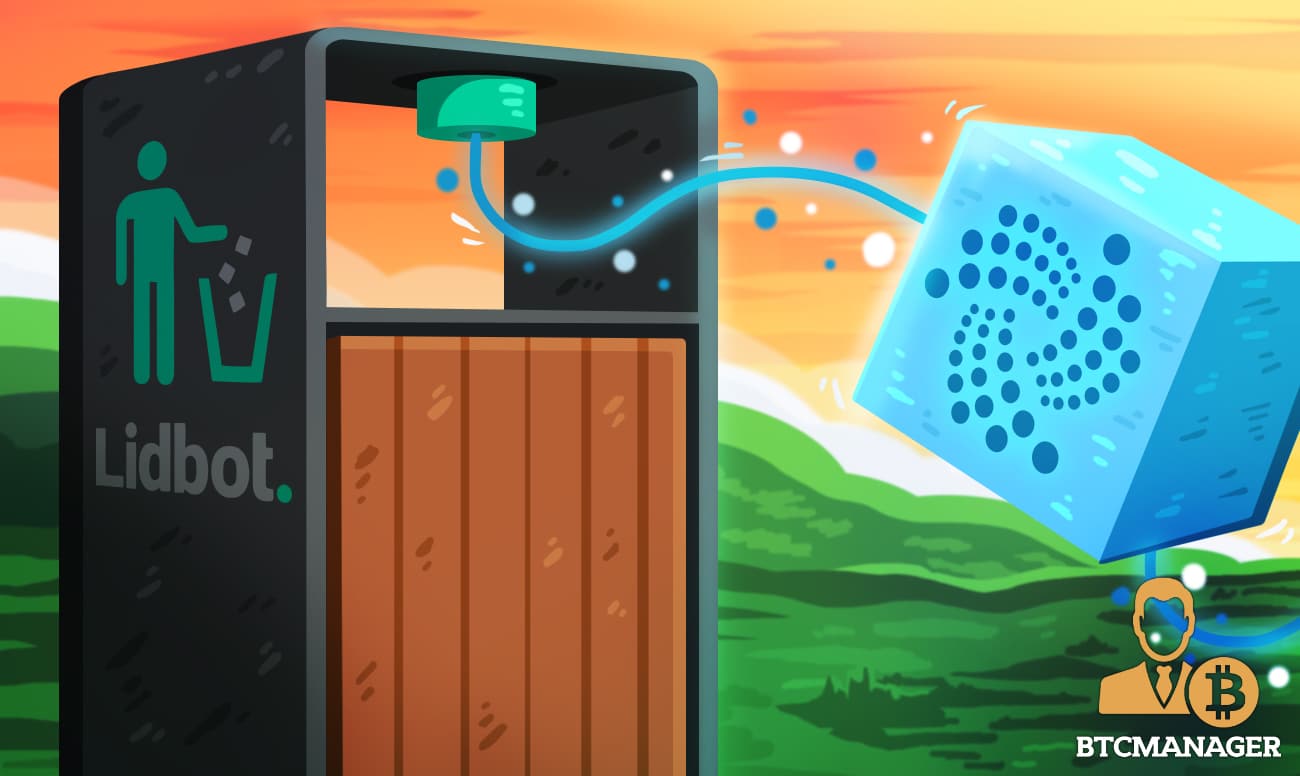 Lidbot, a startup that claims to be focused on transforming waste and recycling bins into smart bins, has revealed that IOTA's (MIOTA) distributed ledger technology (DLT) and internet of things (IoT) network has made its mission of promoting cost-efficient and sustainable waste management a huge success, according to a blog post on June 11, 2020.
IOTA (MIOTA) for Better Waste Management 
According to statistics released by the World Bank, the world spends more than 205 billion annually for the management of waste annually and this amount is expected to reach $375 billion by 2025.
Despite the huge costs associated with global waste management, Lidbot says the entire waste and recycling ecosystem still relies on analog processes, paper trails, and highly inefficient systems that can be easily manipulated, resulting in fraudulent practices, illegal waste trading, dumping, and corruption.
To solve these problems and revolutionize waste management, Lidbot has integrated new technologies including blockchain and IOTA's (MIOTA) Tangle into its processes, to make it possible for cities, indoor malls, airports, and others to easily gather important data pertaining to their waste production, pickup frequency and more.
Specifically, Lidbot says it attaches IOTA-powered sensors to waste bins enabling them to send notifications to waste pick-up services in real-time when these bins are full and ready for disposal. 
Tangle Makes it Possible
Lidbot says important information about the waste bins including fill level measurements as well as other events are sent to the IOTA Tangle in real-time, in a permissionless and tamperproof manner, thereby fostering transparency throughout the waste management process. 
This way, users are able to reduce the total cost of waste management by a massive 50 percent, as they can see and analyze their waste cycles in real-time, and optimize the collection process.
While there are thousands of highly functional blockchain networks currently in existence, the Lidbot team has made it clear that it decided to build its innovative waste management system on IOTA due to the network's flexibility, tamperproof data, zero fees, and permissionless and scalable nature.
Commenting on the development, Ham Karami, Founder, and CEO of Lidbot noted:
"From the onset, we felt huge support from the IOTA community and the Foundation. We knew that IOTA's Tangle technology had the potential to be transformative and we've been able to build off of it to support projects with some of the world's largest waste management companies today."
IOTA adoption has continued to grow in recent times, with the technology rapidly gaining ground in various industries, including automotive, health, and manufacturing. 
At press time, the price of IOTA's native altcoin, MIOTA sits at $0.229438, with a market capitalization of $637.73 million, as seen on CoinMarketCap.