IOTA (MIOTA) Set for Widespread Adoption by Top German Software Firm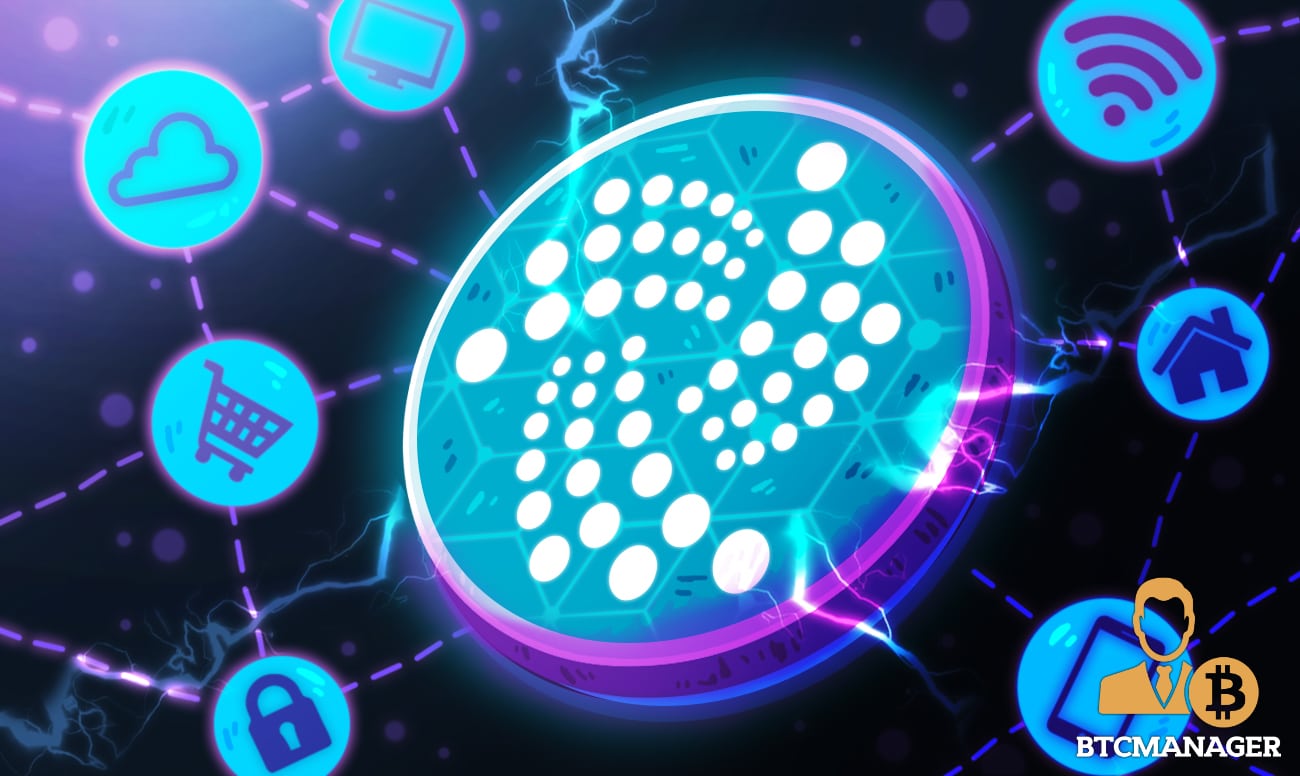 Software AG, a Germany-based multinational enterprise-grade software provider established in 1969, has announced that it's looking to massively integrate IOTA (MIOTA) distributed ledger technology (DLT), the MIOTA altcoin, Tangle, Qubic, and its other solutions into its operations this year, according to reports on January 14, 2019.
IOTA (MIOTA) Gets a Huge Partner 
IOTA (MIOTA) remains one of the most active DLT projects currently in existence, with team members working tirelessly to ensure the project's dream of revolutionizing the internet of things ecosystem comes to fruition.
In the latest development, Germany's leading enterprise-grade software provider that boasts more than 10,000 customers scattered across 70 countries in different continents, has made it clear that it'll integrate virtually all IOTA's solutions into its processes shortly.
Reportedly, though Software Ag is yet to release the entire details concerning its planned IOTA integration, Christoph F. Strnadl, the firm's Vice President of Innovation and Architecture, has made it clear that he worked closely with the IOTA Foundation last year and he sees significant use cases of IOTA in the multi-million dollar company.
Strnadl said:
"Strategically we are looking to integrate all IOTA technology into our portfolio. "Total" here means deliberately including miota token, Qubic, MAM and other (future) layer 2 protocols powered by Tangle. Details to be released in the first IOTA Meetup in Vienna on 12.03.20, by 5:30 PM."
IOTA (MIOTA) Making Steady Progress
While IOTA has inked a slew of significant partnership deals in recent times, including a deal with FIWARE which is aimed at developing blockchain and IoT powered solutions for the digital economy, Software AG is by far IOTA's biggest partner for now.
In a tweet by Strnadl on January 12, he further stated:
The other (equally important!!) part of this story is that we will approach this in a #coinnovation mode of working.

I.e., we won't simply add #IOTA features in our back chamber & then ask potential customers what they think.

We will do only progress WITH them! #coevolution https://t.co/m3cxSO3sCM

— Christoph F. Strnadl (@archimate) January 12, 2020
In related news, the IOTA team has reportedly released updates for HORNET and X-CUBE-IOTA1, a software extension package designed to make it easier for devs working on STM32 microcontrollers to integrate IOTA.
Also, the IOTA team announced on January 14, 2020, that released version 1.3.0 of the Trinity Desktop Wallet. The latest release comes with a "Spent Address Recovery" tool allows IOTA users to unlock funds from spent addresses via a process known as "bundle hash mining."
At press time, the price of IOTA (MIOTA) is up by 14.32 percent at $0.223921, as seen on CoinMarketCap.