IOTA Collaborates with University of Oslo's Department of Informatics to Accelerate Tangle Research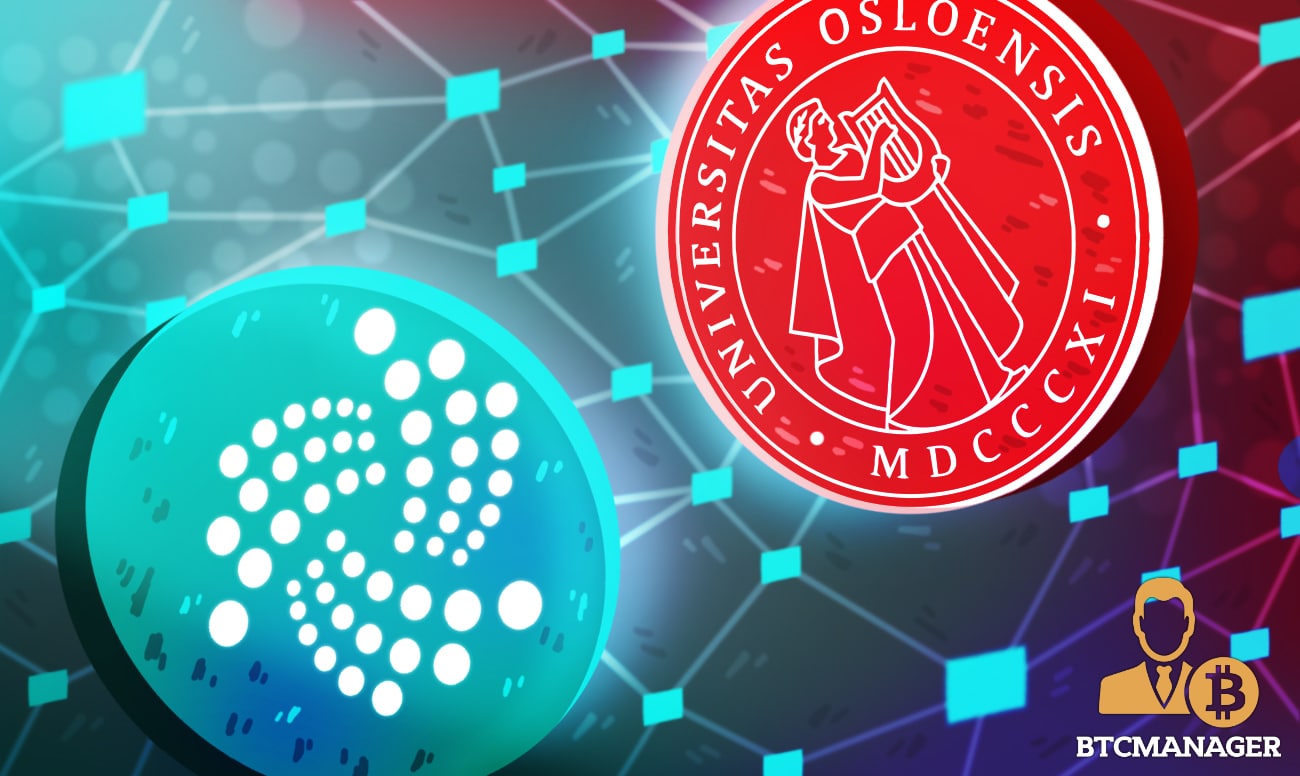 According to a recent announcement, IOTA (MIOTA), a German open-source distributed ledger technology (DLT) protocol focused on the Internet of Things (IoT) and the new data economy has collaborated with the Department of Informatics at the University of Oslo (UiO) to research Digital Trust and the Tangle.
IOTA Joins Forces with Norway's Largest University
Following the successful release of the Pollen testbed a few days back, IOTA has joined forces with the Department of Informatics at UiO to cooperate in areas of basic research, applied research, and education.
The alliance between IOTA and the Department of Informatics at UiO will focus on Decentralized Digital Identity (DID) and GDPR Compliance of the IOTA stack and explore its use across several application domains.
The joint research aims to develop a technical solution that enables GDPR compliance for IOTA technologies in the context of a decentralized digital identity platform. The partnership will also establish an IOTA/DLT Blockchain Lab at the Department of Informatics at UiO.
Notably, the coming together of the two entities would also entail the Department of Informatics at UiO joining the Tangle Enterprise Edition Working Group (Tangle EE). For the uninitiated, Tangle EE is a collaboration under the Eclipse Foundation that seeks to leverage IOTA technologies to help organizations and contributors develop new applications by providing them a governed tech environment.
At present, numerous enterprises, SMEs, and academic institutions are cooperating to research, co-develop, and implement Digital Identity solutions based on IOTA's technologies.
Commenting on the development, Wilfried Pimenta de Miranda, IOTA Foundation BD Director for the Nordics, said:
"A new Data economy is in the making. Decentralized Digital Identity lies at the heart of many new opportunities within smart cities, eHealth and many human-centered and cross-silo innovations. We are delighted to welcome UiO in our research and innovation ecosystem and accelerate together the development and adoption of DLT for real-world applications."
Other Research Areas
In addition to the focus on decentralized digital identities, over time, the partnership will cover a wide range of activities aimed at expanding the awareness regarding the IOTA ecosystem.
IOTA and the Department of Informatics at UiO will educate students with the skills and tools required to understand and use the IOTA technology for societal and for-profit purposes.
Core research related to the IOTA Tangle technology will be one of the top priorities for the two involved parties. Additionally, research into Tangle will be furthered through joint initiatives including joint research grant projects.