IoTeX Join Forces with GDAC, May Power Dubai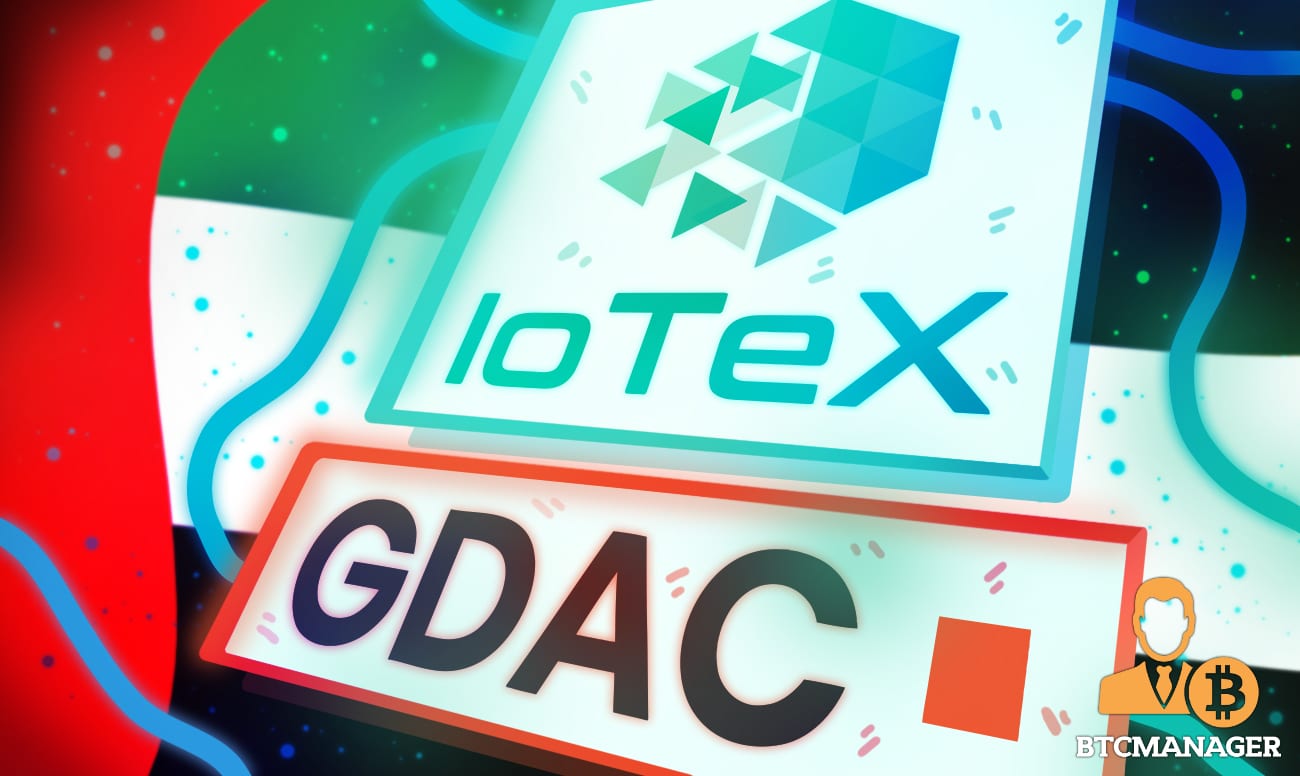 IoTeX, an open-source platform building the internet of trusted things, has partnered with the Global Digital Assets Corporation (GDAC), a press release on Jan 19 reads.
GDAC Joining Hands with IoTeX
IoTeX will work with GDAC to explore futuristic use cases that can be implemented in Dubai. Concurrently, they will identify how emerging technologies can facilitate the smooth flow of information between public and public sectors.
GDAC has offices in Dubai and Sydney.
It works with governments and large private organizations in high growth economies like those in the Middle East, Africa, and Asia, helping them integrate new technologies, boosting their economies. Subsequent solutions are then used to resolve large-scale problems.
GDAC also works with regulators to launch new economic opportunities.
IoTeX May Power Dubai
Over the past 12 months, GDAC picked out 254 initial use cases, opportunities which have since been distilled to 20 final use cases. Accepted use cases will be announced during the Dubai Expo 2020 in October 2021.
Out of these, IoTeX will be considered as a layer that can be used in baggage tracking, supply chain digitization, food chain transparency, and more.
This is possible because the objective of IoTeX is to build an internet of trusted things where parties can communicate with each other privately while using verifiable data in their processes.
If selected, IoTeX would use the same solution that power devices like Ucam and Pebble.
Dubai Has a Blockchain Plan
In January 2020, GDAC was appointed by Smart Dubai and the Dubai Future Council on Blockchain, part of the Dubai Future Councils initiative launched by HH Sheik Hamdan Bin Mohammed Al Maktoum, as the core partner to lead the Dubai Foresight Initiative.
This drive is to create a future technology roadmap where they had the leeway of sourcing prospective partners. The main focus of this initiative is to bring into focus the future of the region. Specifically, it prepares a foundation for a tech-driven Dubai.
Already, Dubai has created a blockchain strategy encompassing government efficiency, industry creation, and international leadership, with plans of making it the first city in the world to be fully powered by the distributed ledger technology.