Iranian Authorities Approve New Crypto Payments Bill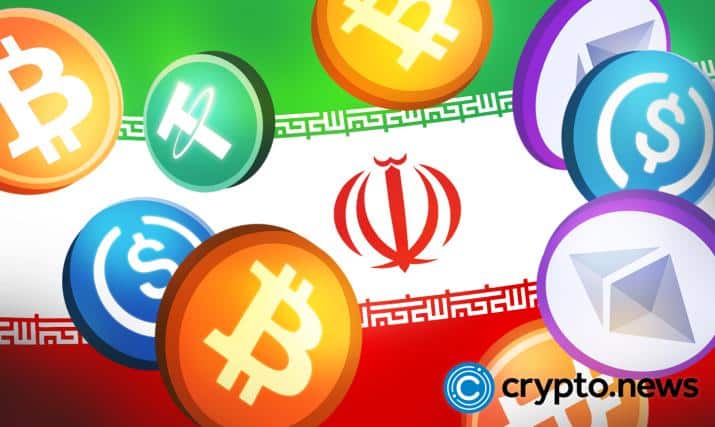 The Iranian government has approved a bill that aims to make bitcoin and other cryptocurrencies legal tender for trade transactions and imports. The bill also authorizes the provision of electricity to crypto miners, according to reports on August 29, 2022. Iran remains one of the most sanctioned nations in the world.
Iran Greenlights Crypto Payments 
Iran's Minister of Industry, Mine, and Trade, Reza Fatemi Amin, who was present during an exhibition recently organized by the country's automotive industry, revealed to local reporters that the government has now passed a bill legalizing digital asset payments for transactions, while also authorizing the supply of fuel and electricity to bitcoin (BTC) miners.
Per a local news source Tasnim News Agency, a memorandum of understanding between the Ministry of Industry and the Central bank of Iran has also been signed to enable the processing of imports from abroad with cryptocurrencies.
With the new legislation, businesses in Iran can now import automobiles using only blockchain-based crypto assets like bitcoin (BTC) and altcoins as payment methods instead of the regular United States dollar or euro.
"All the issues related to cryptocurrencies, including how to provide fuel and energy [for mining activities], and how to assign and grant licenses, were devised,"

Stated Amin.
Circumventing Sanctions with Crypto
For those who are unaware, Iran is the second-most sanctioned country in the world, with a total of 3,616 international sanctions according to Statista, dwarfed only by Russia (5,581 sanctions). The most recent sanction on Iran was issued by the U.S. government earlier this month.
Despite the unending sanctions on the Islamic state of Iran, the country has exhibited a love-hate relationship with cryptocurrencies over the years. In August 2019, the Iranian Cabinet formulated new rules to govern crypto mining operations in the region. However, the authorities made it clear at the time that bitcoin trading activities and the use of digital assets for payments were illegal.
In May 2020, reports emerged that the Iranian Parliament had passed a bill aimed at outlawing crypto exchange services in the country by putting such operations under its strict foreign exchange and currency smuggling regulations. At the time, the government made it clear that Iranian entrepreneurs found offering crypto-related services would face criminal charges or international sanctions if abroad.
Last January Iran shut down a massive 1,620 bitcoin mining farms within its shores for allegedly operating illegally and consuming nearly 250 megawatts of electricity.
Due to the unending sanctions and repeated calls by its lawmakers, Iran decided to authorize lenders and currency exchange platforms in the country to use cryptocurrencies for import payments. In June 2022, Iran's Ministry of Energy cut off electricity supply to all the licensed crypto miners in the area.
Earlier this month, Iran reached a major milestone in its international sanctions evasion push by making its first import order worth $10 million with crypto. At press time, bitcoin is trading at around $19,813.