Iran's First Import Order Is Made With Cryptocurrency Worth $10 Million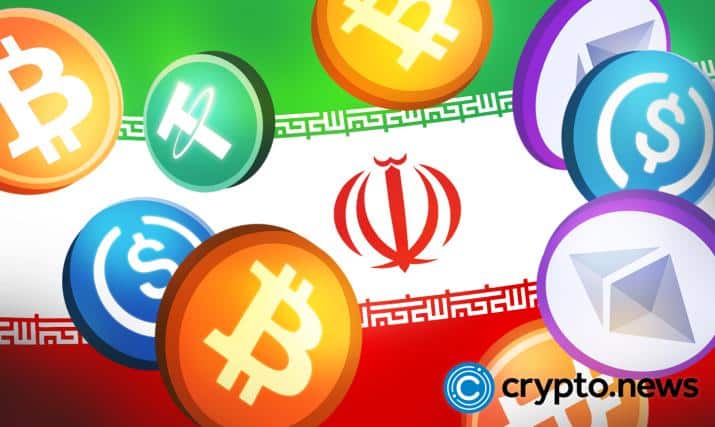 Amid severe sanctions from the United States, the Iranian government paid for its first import order worth $10 million using cryptocurrency. Meanwhile, Iran recently announced that the electricity supply will be cut off for all authorized crypto miners in the country. 
Iran to Increase Usage of Crypto And Smart Contracts in Foreign Trade Transactions
Iran's Deputy Minister of Industry, Mine, and Trade, and President of the country's Trade Promotion Organization (TPO) Alireza Peyman-Pak revealed the government's transaction via Twitter on Tuesday (August 9, 2022).
The news was first reported by Tasnim news agency, with the government official stating that Iran's use of crypto and smart contracts for foreign trade will soon become widespread. Peyman-Pak's statement said:
"This week, the first official import order was successfully registered with a cryptocurrency worth 10 million dollars. By the end of September, the use of cryptocurrencies and smart contracts will be widespread in foreign trade with the target countries."
However, there were no further details regarding the import trade, as there was no mention of what was imported or the particular crypto used for the transaction.
The latest development comes after the Central Bank of Iran (CBI) inked a deal with the Ministry of Industry, Mining and Trade, that would enable businesses to use crypto for foreign trade settlement. According to a statement from Peyman-Pak at the time:
"We are finalizing a mechanism for operations of the system. This should provide new opportunities for importers and exporters to use cryptos in their international deals."
Also in April 2021, the CBI gave the go-ahead for banks and money changers to use crypto from licensed cryptocurrency miners to pay for imports, after amending the crypto payments regulatory framework.
Iran has come under various harsh U.S. sanctions, including economic, scientific, trading, and military embargos against the country. While the sanctions have adversely affected Iran, the government has turned to cryptocurrency to circumvent the ban.
The International Monetary Fund (IMF), meanwhile, warned in April that countries like Iran and Russia could use cryptocurrency to bypass sanctions. According to the IMF, countries hit with sanctions could take advantage of their excess electricity supply to power crypto mining.
Zero Tolerance for Illegal Crypto Mining in Iran
While Iran encourages cryptocurrency mining, the country's government exercises a strict regulatory oversight on the sector, while combating illegal miners.
In 2019, the country confiscated 1000 bitcoin machines found at two abandoned factories. The Iranian government also seized 45,000 BTC mining machines, shut down over 1,600 illegal mining farms, and impounded 7000 rigs also from an abandoned factory, all in 2021.
As previously reported by crypto.news, Mostafa Rajabi Mashhadi, spokesperson for Iran's power industry, announced that the government will cut off electricity supply from the national grid for all licensed 118 cryptocurrency mining centers in the country, beginning from June 2022.
Iran carried out a similar action in May 2021, with former President Hassan Rouhani ordering a blanket ban on crypto mining activities, to reduce the burden on the country's power grid. The ban was lifted in September 2021.