Is the Crypto Ad Ban Saga Finally Coming to an End?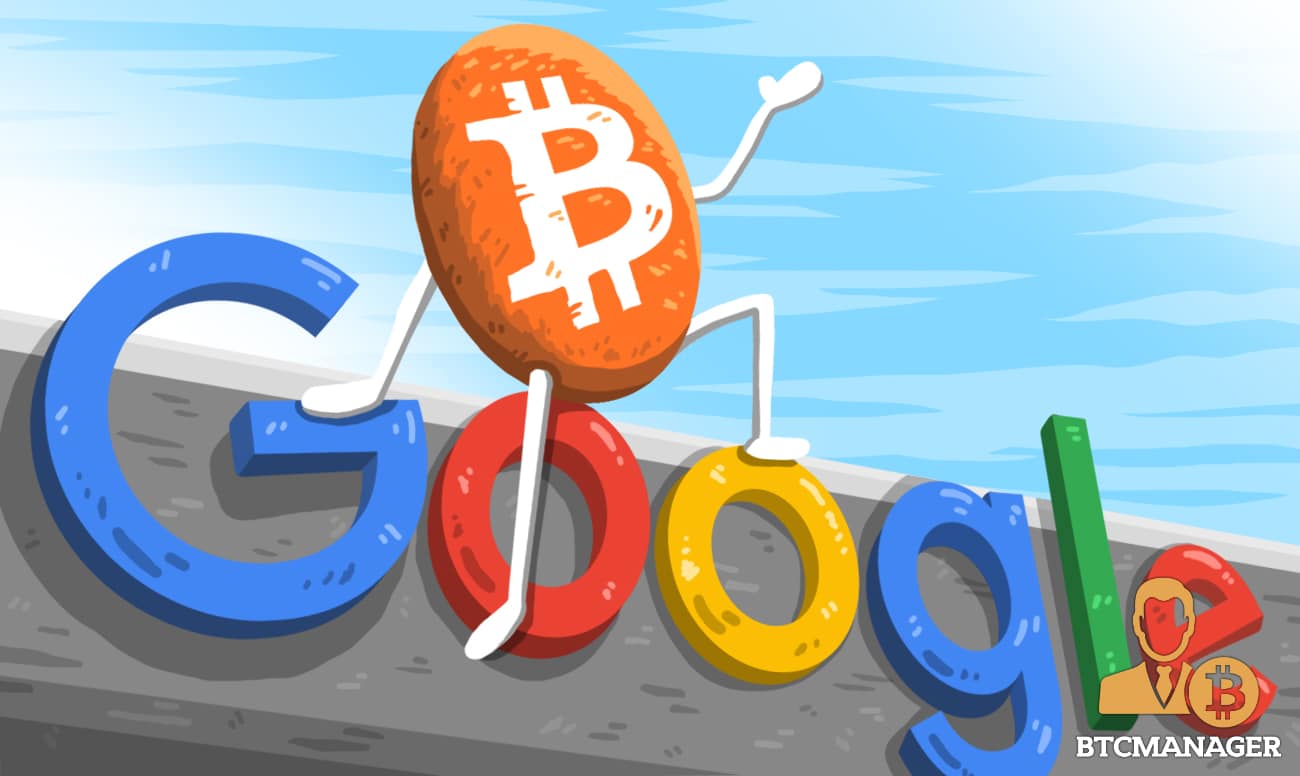 Google has published an update to its financial products and services policy. The update, among other things, touches on the cryptocurrency ban the media giant had put into effect at the start of 2018.
The ad policy update is set to go in effect in October and will allow eligible cryptocurrency trading platforms to advertise their products and services in the United States and Japan. To have access to the advertising service, cryptocurrency exchanges must be regulated in their country of origin. They must also be able to successfully finish the certification process that Google will have in place. Exchanges will be able to start applying in October 2018 once the new policy comes into effect.
Google's move comes after social media giant Facebook announced a similar update to its advertising policy. In June, Facebook revealed it would allow specific cryptocurrency-related adverts back on its platform.
Google's Clampdown on Cryptocurrency Advertising
In March 2018, Google announced a blanket ban on any advertisements related to cryptocurrencies. The ban went into effect in June and included any content related to digital currencies. This affected advertising by ICOs, wallets, trading platforms, and exchanges as well as any trading advice related to digital currencies.
At the time, Google explained the move by stating that it was a way to protect consumers from the risks of investing in potential cryptocurrency scams. The boom in ICOs combined, with the cryptocurrency market rally, made it very easy for unscrupulous actors to capitalize on those looking to turn a profit from a "hot" market. Scott Spencer, Google's director of sustainable ads, explained:
"We don't have a crystal ball to know where the future is going to go with cryptocurrencies, but we've seen enough consumer harm or potential for consumer harm that it's an area that we want to approach with extreme caution."
There have been reports that up to 80 percent of ICOs in 2017 were fraudulent and were just designed to fleece investors. Unfortunately, those likely to fall victim to such ICOs via advertisements were those who were new to the cryptocurrency market. However, there were widespread concerns that Google was not transparent in its reason for banning cryptocurrency-related ads.
Stakeholders raised concerns that Google still allowed other harmful financial services to advertise on its platform and questioned the media giants true motives for implementing the ban. Speaking to The Independent, Phillip Nunn, the CEO of the Manchester-based investment firm Blackmore Group, said:
"I understand that Facebook and Google are under a lot of pressure to regulate what their users are reading, but they are still advertising gambling websites and other unethical practices. I suspect the ban has been implemented to fit in with potential plans to introduce their own cryptocurrency to the market in the near future and therefore removing other crypto adverts allows them to do it on their own terms."
These rumors appeared to have a grain of truth and reached a fever pitch when Ethereum co-founder Vitalik Buterin revealed that Google was allegedly attempting to get him to abandon Ethereum in favor of the media giant. In a tweet, Buterin posted a screenshot of what seemed to be Elizabeth Garcia, a recruiter from the search engine giant, offering him a job. Buterin further added a poll to the tweet saying: "should I drop ethereum and work for Google?" While Buterin later deleted the tweet, it also cast doubts on Google's motives with the advertising ban.
Conversations centered around Google attempting to create its own cryptocurrency or other blockchain-related services and thus giving itself an unfair advantage over its competitors in this field continued to grow. Others also questioned whether Google was overstepping its powers in this regard.
"​For Google to step in and block that market may sound like consumer protection, but [it] is potentially overstepping its perceived role as gatekeeper to information. The decision by Google to act as a quasi-regulator in this context is a potentially troubling development given its vast commercial power," stated Gareth Malna, a fintech solicitor at UK law firm Burges Salmon.
Furthermore, while Google reiterated the move was designed to protect consumers, legitimate businesses within the cryptocurrency sector raised concerns that they would be unfairly affected because of the all-encompassing nature of the ban. The head of mobile at digital banking startup Revolut, Ed Cooper, explained:
"Unfortunately, the fact that this ban is a blanket ban will mean that legitimate cryptocurrency businesses which provide valuable services to users will be unfairly caught in the crossfire. A more targeted approach would definitely be preferable: it would seem heavy-handed for example to put a blanket ban on all ads for job postings, anti-virus software or charities just because ads for these products and service are also sometimes used as an entry point by scammers to target consumers."​
Following Google's update, it seems the widespread concerns raised by members of the cryptocurrency community and other stakeholders resonated with the media giant. However, it may also reveal a growing positive sentiment towards cryptocurrency-related products and services.
Facebook Started the Trend
Social media giant Facebook was the first among the Internet company giants to both implement a ban as well as lift it. In January 2018, Facebook announced a ban that prohibited the advertising of all cryptocurrency-related activities.
According to the social media giant's Product Management Director, Rob Leathern, the ban was intentionally broad and all-encompassing to ensure that users of the social network would be adequately protected. He further added that Facebook would work on its policy and update it periodically as the cryptocurrency market became safer for investors.
The advertising ban came as a shock as Facebook's co-founder had previously revealed his interest in cryptocurrencies and blockchain technology. In a blog post, Mark Zuckerberg highlighted his desire to study how emerging technologies could be used in the Facebook context, mainly to fix the myriad challenges the social media giant was facing.
"There are important counter-trends to this — like encryption and cryptocurrency — that take power from centralized systems and put it back into people's hands. But they come with the risk of being harder to control. I'm interested to go deeper and study the positive and negative aspects of these technologies, and how best to use them in our services."
The ban implemented by Facebook was a shock and sent a ripple through the cryptocurrency sector, with prices falling shortly after the announcement. Additionally, reports that Facebook was creating its blockchain task force cast doubts on the social media giant's motives. There were even speculations that it was developing its own cryptocurrency and was attempting to use the ban to stifle its competitors' growth.
Following the ban by the leading social network, many social networks followed suit including Twitter and Snap who both implemented similar bans. While the scope of the prohibitions differed from site to site, there were restrictions placed on these kinds of advertisements in some form.
Interestingly, while the Facebook ban was designed to remove all cryptocurrency-related advertisements from its platform, many advertisers were still able to post notices for their products or services. Using a number of methods such as replacing the "o" in bitcoin with a zero or truncating cryptocurrencies to "c-currencies," motivated advertisers were able to bypass the ban.
While Facebook struggled to enforce its ban, concerns grew that it was the legitimate cryptocurrency businesses that were suffering because fraudulent products and services did not care to stay within the provided guidelines.
In June 2018, Facebook announced it would be loosening the reins on the ban. In a blog post, Leathern revealed that certain ads related to the sector would be allowed to live on the social media network. While advertisers would have to jump through some hoops to meet Facebook's requirements, it represented a softened stance towards the sector. While Leathern conceded that not all wishing to advertise their products or services would be able to meet Facebook's requirements, he iterated that Facebook would continue to update its policy to serve all of its users best.
Similarly, once Facebook announced its update, some platforms, such as Google, soon followed suit.
Is the Tide Changing?
While Google's update to its advertising policy may suggest that there is an end in sight for the crypto ad ban saga, it is important to note that its ban has only been loosened and still affects a vast portion of the cryptocurrency market. The same goes for Facebook.
While these developments show that the platforms believe that the cryptocurrency market is becoming safer, there are still worries that the platforms can change their policies again as they see fit, especially in light of their own blockchain and cryptocurrency development efforts.