FINRA Releases Alert on Cryptocurrencies and ICOs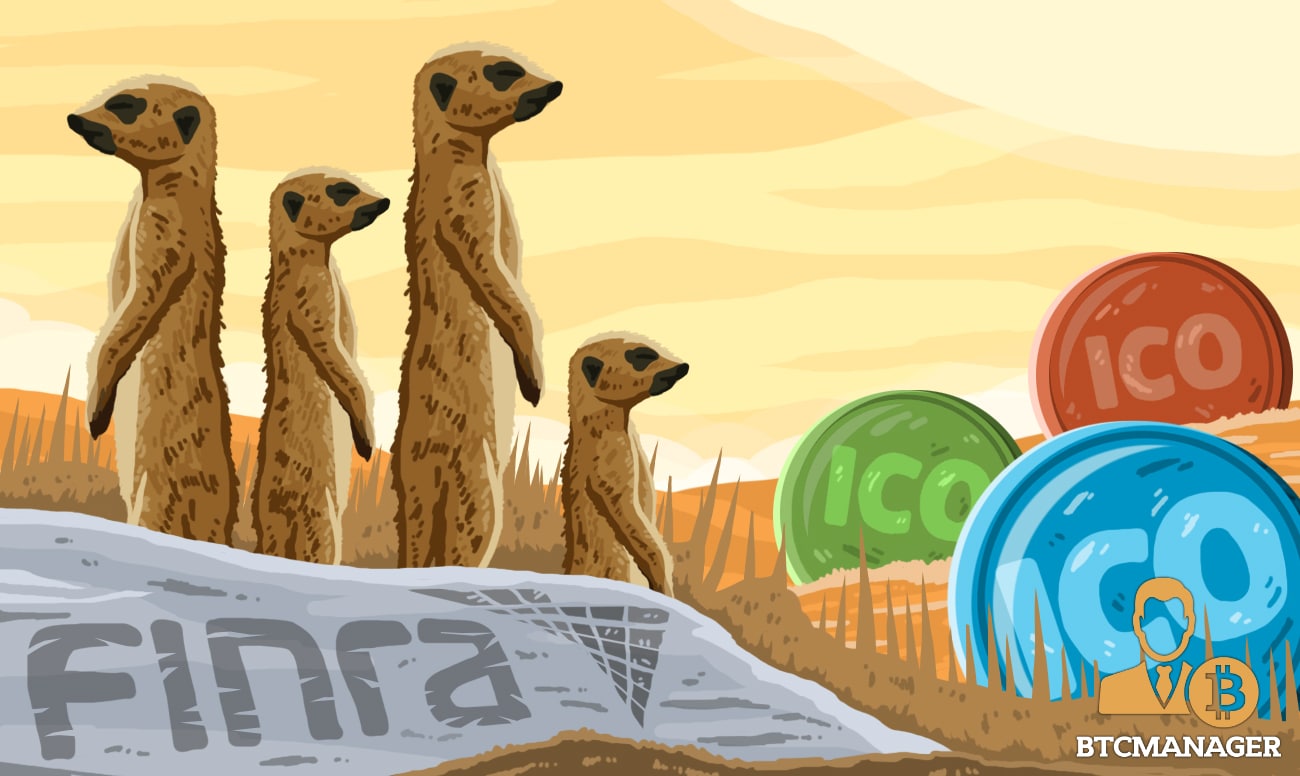 According to the Financial Industry Regulatory Authority (FINRA), Initial Coin Offerings (ICOs) and cryptocurrencies are investments that have significantly higher risks than conventional assets like stocks and bonds. FINRA noted that cryptocurrencies hold significant uncertainty and may even be fraudulent.
While all forms investments come with a certain level of risk, FINRA warned the public through an investor's alert post that ICOs and cryptocurrencies are no exception when it comes to risk.
ICO Fraud Is Real
FINRA noted that while ICOs have raised billions of dollars and there are over 1,500 different cryptocurrencies in the market, they offer very little investor protection. Many ICOs are conducted without clear disclosure statements required by the SEC that are often necessary for investors to make clear informed decisions. The lack of regulations in the cryptocurrency sector is a big problem for the industry as it increases the number of fraudulent ICOs and often leaves many investors as prey to Ponzi Schemes. Even in many fraud cases, many investors have little recourse to recover their lost funds.
Unfortunately, ICO fraud is a real issue. With a lot of money pouring into the ICO sector, a space that is currently booming and highly unregulated, it's no surprise that the industry has attracted many scammers. According to a study conducted by ICO advisory firm Statis Group, more than 80 percent of initial coin offerings (ICOs) in 2017 were scams.
FINRA stated that individuals responsible would go to the extent of using fake images from executives and actors with famous profiles and biographies to create false and misleading advertising and marketing content on the company's website for greater credibility.
Furthermore, while most ICOs promise the exchange of tokens for investment, the ability for investors to receive tokens in the future is not always a guarantee. The release of tokens often depends on specific events like the future public sale of tokens or the development of a new company. Even when individuals do receive tokens, they may not also be worth anything.
FOMO Can Impact ICO Valuations
In a report released by EY, it noted that ICO valuations also tend to be based on a behavior known as the fear of missing out (FOMO). The ICO's value would be more closely related to people's FOMO than its actual value based on the market, project development forecasts and the token offerings.
With a lack of precise information available, investors are therefore not in the best position to make a clear informed choice. FINRA noted that even the most comprehensive ICO whitepapers, do not have the prospectuses and information that are required for securities by federal securities law.