Islamic State Resort to NFTs to Propagate Terroristic Information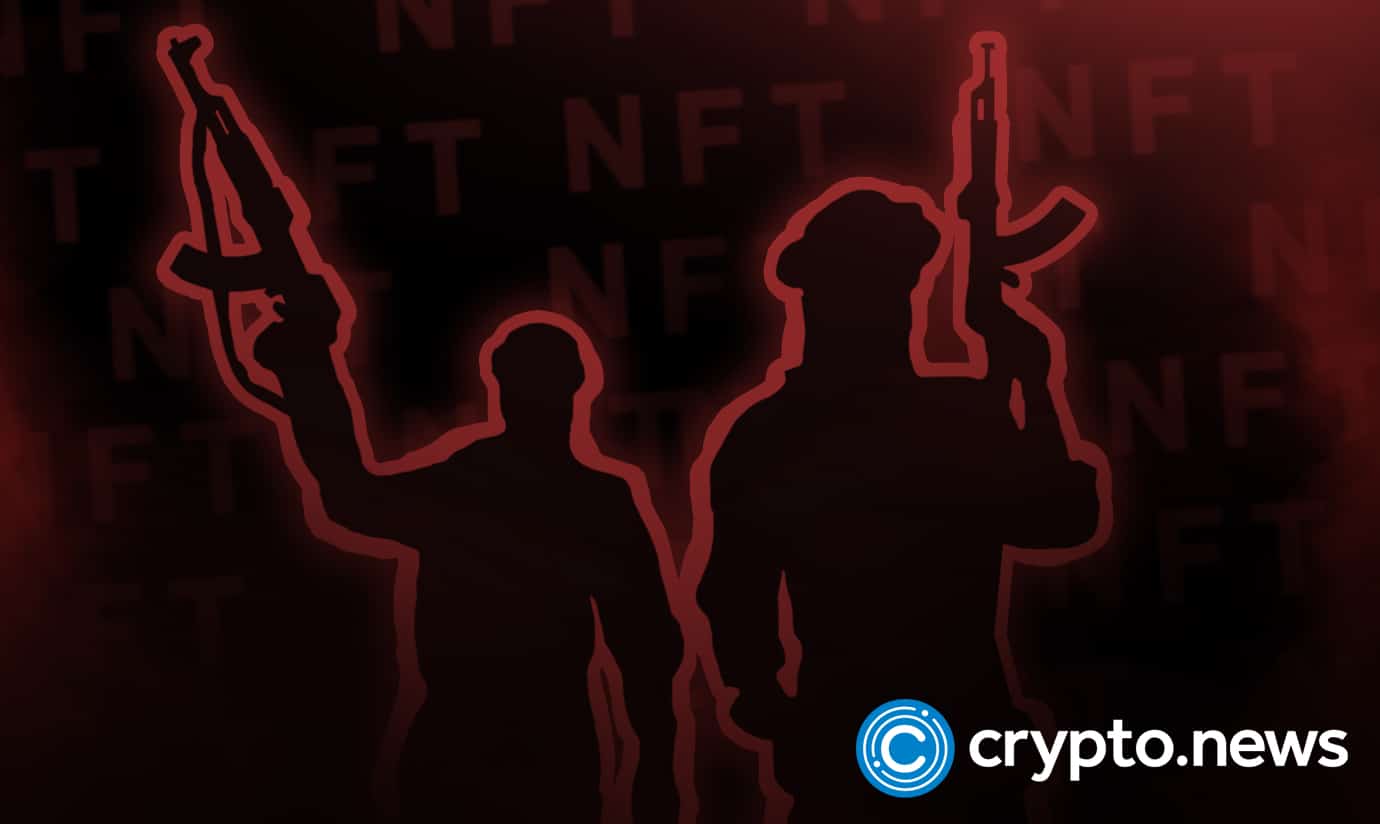 According to a report from the Wall Street Journal, U.S. intelligence authorities identified the first known non fungible token produced and distributed by a terrorist sympathiser. The authorities believe the NFT was a straightforward virtual card applauding Islamist fighters for an assault on a Taliban stronghold in Afghanistan the previous month
How the NFT Came to Light
The Islamic State's logo can be seen on the NFT, labelled "IS-NEWS #01", and on at least one NFT auction site. According to the previous authorities, it was developed by a terrorist enthusiast and probably served as experimentation to try a new ISIS fundraising and recruitment technique. Regulators and public security personnel are concerned that terrorists may use modern funding technology and marketplaces, such as NFTs, for their purposes.Yaya Fanusie, a veteran economic and counterterrorism specialist at the Central Intelligence Agency, claimed that
"It was simply a matter of time."
The Justice Department and other law-enforcement organisations would find it extremely difficult to remove IS-NEWS #01 from the internet due to its establishment on the blockchain, which is dispersed across various systems connected to the internet, as opposed to, say, a press statement that resides on a traditional website that is hosted by a server.
They claimed it was a hint that the Islamic State and other terrorist organisations may be ready to evade Western attempts to shut down their internet funding and messaging by utilising the nascent financial technology.
Mario Cosby, a former federal intelligence specialist, specialising in blockchain assets, says,
"it's as censorship-proof as you can get."
he NFT cannot be removed, according to Mr Cosby, who is currently working for blockchain analytics company TRM Labs.
The system doesn't allow for rapid replication throughout the internet that causes tweets or videos to go viral because many social media platforms remove links to offending NFTs. However, the number of individuals who view the NFT blockchain specifics increases as more data is disclosed.
Where the NFT Was First Posted.
The first IS-NEWS Although the NFT and two other products from the same developer aren't yet available on the NFT marketplace Rarible or other websites; researchers claimed that terrorist organisations might benefit financially from selling NFTs.
According to a representative, one of the markets where the NFT was registered, OpenSea, removed the ad from its website and terminated the poster's membership.
"A zero-tolerance policy for entries that encourage hate and terrorism,"

she said, was highlighted.
According to Mr Cosby, the IPFS network on which the NFT is offered saves and recovers information across a wide range of internet nodes and would be very challenging to remove.
Before this, security professionals voiced their worries about terrorists using market opportunities and technologies, such as NFTs, to finance assaults.
The U.S. Treasury Department released a February report highlighting the expansion of the NFT sector as a possible source of worry.
Israeli officials confiscated a collection of 30 cryptocurrency wallets in March from 12 exchange profiles connected to the Gaza-based terror organisation Hamas.