Italian Restaurant and Pizzeria Embraces WAVES Cryptocurrency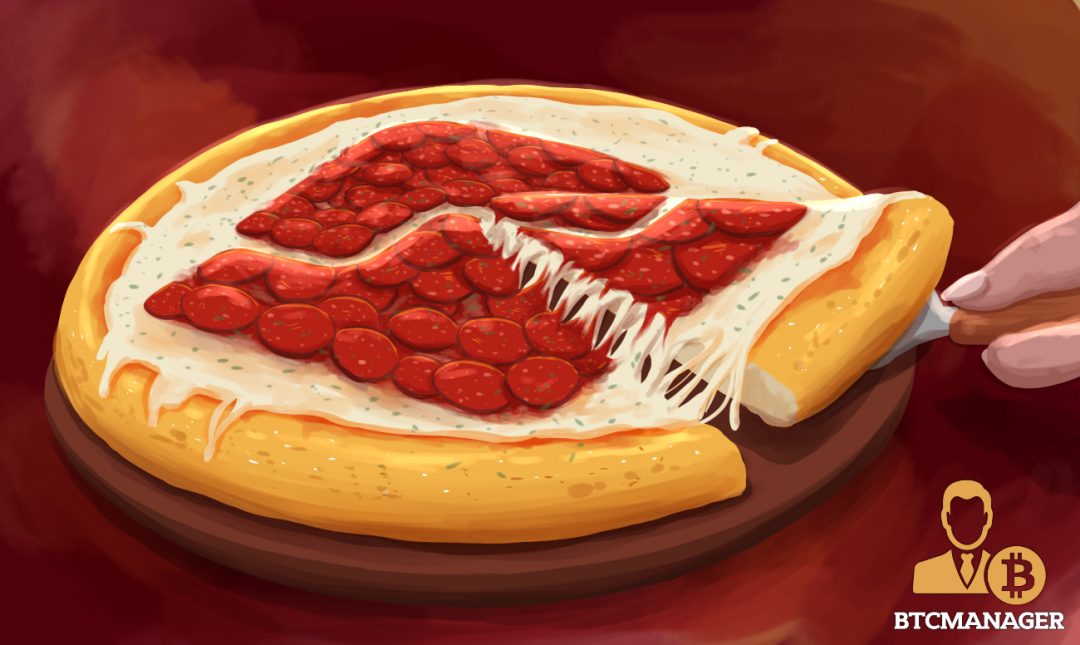 In an event legendary to the crypto world, a young bitcoin miner named Laszlo Hanyecz back in May of 2010 became the first person to buy real goods for bitcoin (BTC). Laszlo, who had pioneered GPU mining and accumulated a large cache of the cryptocurrency, paid 10,000 BTC for delivery of two pizzas from Papa Johns,  a sum worth just a few dollars at the time, but today would be worth over 20 million dollars on the open market.
The commemoration of this first real-world bitcoin transaction is held every year on May 22. Back then, you couldn't purchase anything directly for bitcoin – Laszlo had to convince another BitcoinTalk forum
That moment is commemorated annually on May 22 Bitcoin Pizza Day. Back in 2010, you could not buy anything directly for bitcoin — Laszlo had to convince another BitcoinTalk forum enthusiast to get him to purchase the pizzas with a credit card in return for his bitcoins. Today, though, cryptocurrency payments are gaining traction, and not just in bitcoin.
Fast forward to 2017, and an Italian restaurant and pizzeria named Gusto DiVino announced that it had adopted Waves as its preferred currency. Nestled in Santa Ponca, Mallorca one of Spain's majestic Balearic Islands in the Mediterranean, the restaurant is owned by Marco Avoledo, known on Twitter as @deepred86. He is active with the WAVES Platform Telegram community, contributing to the cryptocurrency's global adoption.
Avoledo and his business partners, Andrea Gianpiero Lilia and Elisa, decided to champion WAVES as a payment option. The following message is emblazoned on their website:
"Cryptocurrencies are the future! We really believe in it, and so, We're now accepting $WAVES for your meals at Gusto DiVino! If you're a Cryptocurrency fan, head to Waves Platform, download the lite client, grab some WAVES and try the best Italian Pizza or Pasta using $WAVES (Available on Shapeshift, too)."
When asked why the decision to accept WAVES at Gusto DiVino, Avoledo had this to say to BTCManager, "I really have a strong belief in the WAVES Platform. My interest in the cryptocurrency world began because of WAVES, as it was the first project that attracted me and brought me into their Slack channel. I was very impressed by their community, and I never left."
Avoledo said when the platform was launched he tried to create a test token. Finding how easy it was, he started thinking about how he could integrate something like this into his restaurant. "I'm Italian and always worked in the IT world before deciding to move to Spain, Mallorca with my entire family to change my life and become dedicated to the food world. With my main field being IT, I thought it was cool to try to merge my two passions, Pizza and Crypto."
Avoledo's love for pizza and cryptocurrency led him to explore how he could offer his customers a 2.0 means of handling their payments. "My first thought was to create a PizzaToken and send one to every customer who bought a pizza. So once you accumulated ten tokens, they'd send them back to me and receive a free pizza."
When WAVES released their euro fiat gateway, he decided to accept their cryptocurrency it allows him to directly exchange them for euro without fear of it losing value (even if I'll be holding everything in waves for the moment).
Harkening back to that day seven years and one day after Laszlo bought the famous pizza for cryptocurrency, the first WAVES customer did the same at Gusto DiVino. Avoledo described the experience:
"I received a phone call asking for a table for two on the same night, asking to pay with WAVES. I was surprised to receive this first WAVES guest the very same day, three hours after launching the news. It was an English guy with his girlfriend who happened to be in Mallorca for the holidays and read on Twitter they could pay with WAVES."  
Avoledo said he was shocked because the guy was really new to the crypto world. He felt like that was a very good sign because "we're not only attracting geeks or heavy crypto traders but someone who's new to this world."
Continues Avoledo: "Unfortunately we were unable to chat further because it was a very busy night for our restaurant. After he left the payment was available in my wallet in under 20 seconds, and in a couple of clicks, I could have had that amount converted in EUR. We were really amazed by how fast it was."
Avoledo says that cryptocurrencies are being received well in Spain and that people are well aware of cryptocurrencies and that anyone can accept it as payment. "We're paying taxes on WAVES tickets the same way we do on regular cash/credit card payments. In terms of the practical part, our accountant is taking care of everything else so we don't have to worry about it and can focus on making amazing food."
His final thought:
"I made the decision to accept WAVES because from the very beginning I really developed a trust in the project. Simple bitcoin is OK, but WAVES is faster, has an amazing community and needed a real use case.  You can already buy almost anything with BTC nowadays, and a pizza was the first thing bought using bitcoin. My goal is to show the world that Waves is a powerful ecosystem. If other people sees how fast and easy it is, they'll do the same. That would be my dream for WAVES."