Italy's Securities Regulator Chief Concerned About Lack of Crypto Regulations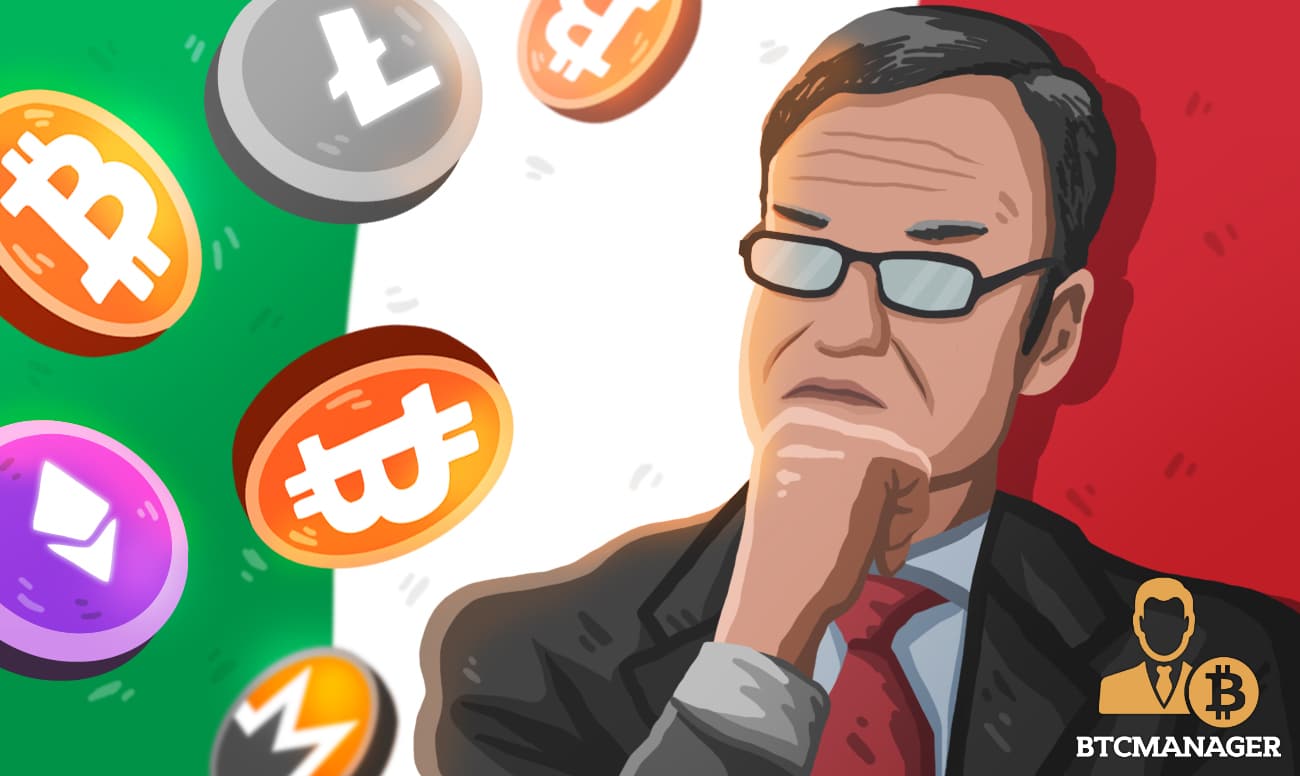 The head of Italy's securities market regulatory body Commissione Nazionale per le Società e la Borsa (CONSOB), has expressed concern over the lack of regulation for cryptocurrency, stating that the continuous use of unregulated crypto assets poses certain risks.
Consob Chairman Calls for Robust Crypto Regulatory Framework
According to Reuters on Monday (June 14, 2021), Paolo Savona, chairman of Consob, expressed his concerns during a presentation of the agency's yearly report. Savona espoused the well-worn rhetoric that cryptocurrencies were used by criminals for illegal activities such as money laundering and terrorism.
The Consob head also stated that the widespread use of unregulated cryptocurrencies could make it difficult for central banks to carry out effective monetary policies. A statement from the Consob chairman reads:
"Without proper oversight there could be a worsening in market transparency, the basis of legality and rational choice for (market) operators."
Meanwhile, the belief that cryptocurrency is the preferred choice for bad actors to carry out illegal activities has been proved to be false with various researches, as crypto-related crimes form a small percentage. On the contrary, investigations reveal that criminals prefer to use fiat currency.
Savona's call for crypto regulations echoes similar sentiments shared by different governments. Earlier in 2021, the Philippines made changes to its existing cryptocurrency regulatory policies, to prevent the use of crypto for money laundering. This June, Iran's President revealed that he was planning to launch a cryptocurrency regulatory framework.
Furthermore, the Consob chief believes that the issue of crypto relations should be treated with urgency in Europe. According to Savona, the European Union was moving at a slow pace and said that if the EU took too long to come up with a regulatory framework, Italy would be forced to establish its own crypto regulations.
Crypto Ban or Regulation?
While some governments and regulators are calling for cryptocurrency regulations, others like China believe a blanket ban is a better option. Earlier in June, a Netherlands government official called for a ban on cryptocurrencies, stating that crypto assets have no intrinsic value. However, the country's Finance Minister said that it was better to monitor the crypto industry than to call for a ban.
Even El Salvador's adoption of bitcoin as a legal tender has not failed to draw criticisms from different global financial institutions such as the International Monetary Fund (IMF) and the Bank for International Settlements (BIS). Wall Street banking giant, JPMorgan, also implied that El Salvador's bitcoin move had no economic benefits.