J.P. Morgan Boosts Trials of Ethereum-Based Enterprise Blockchain with 75 new Partners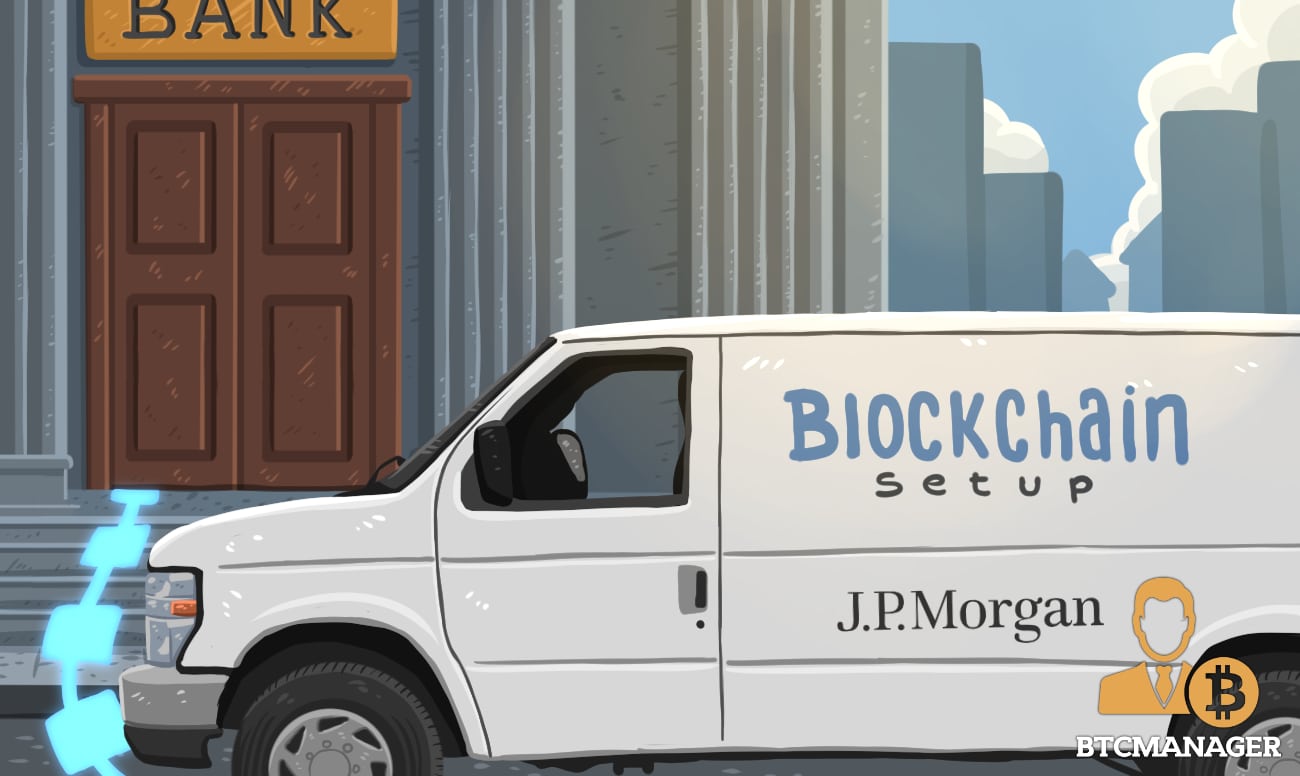 Over 75 international banks joined as participants on a significant blockchain payments trial piloted by the likes of J.P. Morgan, ANZ and the Royal Bank of Canada, reported Financial Times on September 25, 2018.
J.P. Morgan Propels Blockchain Adoption
Although the development has grown to include some of the world's largest banks, the J.P. Morgan-led project was initially conceived in October 2017 with just two other participants.
Now, all 75 participants will deploy Quorum, the Ethereum-based enterprise blockchain launched by J.P. Morgan is an interbank payment settlement system that aims to slash the high costs associated with traditional bank wires.
The system is called the "Interbank Information Network (IIN)," and is a possible "spin-off" of the Quorum ledger as proposed in April 2018.
Large banks such as Spain's Santander and Paris-based Sociéte Generale have joined the network, presumably to battle against upcoming competitors and startups offering faster, cheaper transactions to clients.
On the whole, wary banks are changing their perspective of blockchain as a slow, expensive, and clunky database to a threatening "non-bank" technology. In this regard, Jason Goldberg, an analyst at J.P. Morgan, told the Financial Times:
"Blockchain is a way to keep more of that [business] in-house."
The Interbank Information Network
As stated, the INN is aimed explicitly at smoothing the payments process for addresses that contain errors or are blocked for non-compliance reasons. Such issues in current mechanisms take weeks, or even months, to solve as every step involves complex paperwork.
For now, the banks may transact payments to the tune of $14,500 daily via the INN, with the amount expected to increase as more participants join the system.
J.P. Morgan intends to add other fiat offerings for settlements other than USD, and these would likely be the world's premier currencies like HKD, EUR, GBP, and JPY.
The addition is noteworthy for the banks in particular, and the blockchain space in general, as the adoption of distributed ledger systems (DLTs), reaches a new high in 2018. In a previously unforeseen development, banks can include information and exchange customer data with all third-parties, creating a reliable and trustless payment network.
Given J.P. Morgan's treasury services clear trillions of dollars per day, the successful application of blockchain to a cross-border payment system could spark widespread blockchain and even cryptocurrency adoption – regardless of the bank's infamous anti-bitcoin stance.