Japan: CBDC Plans to Take Shape in Late 2022, Says Government Official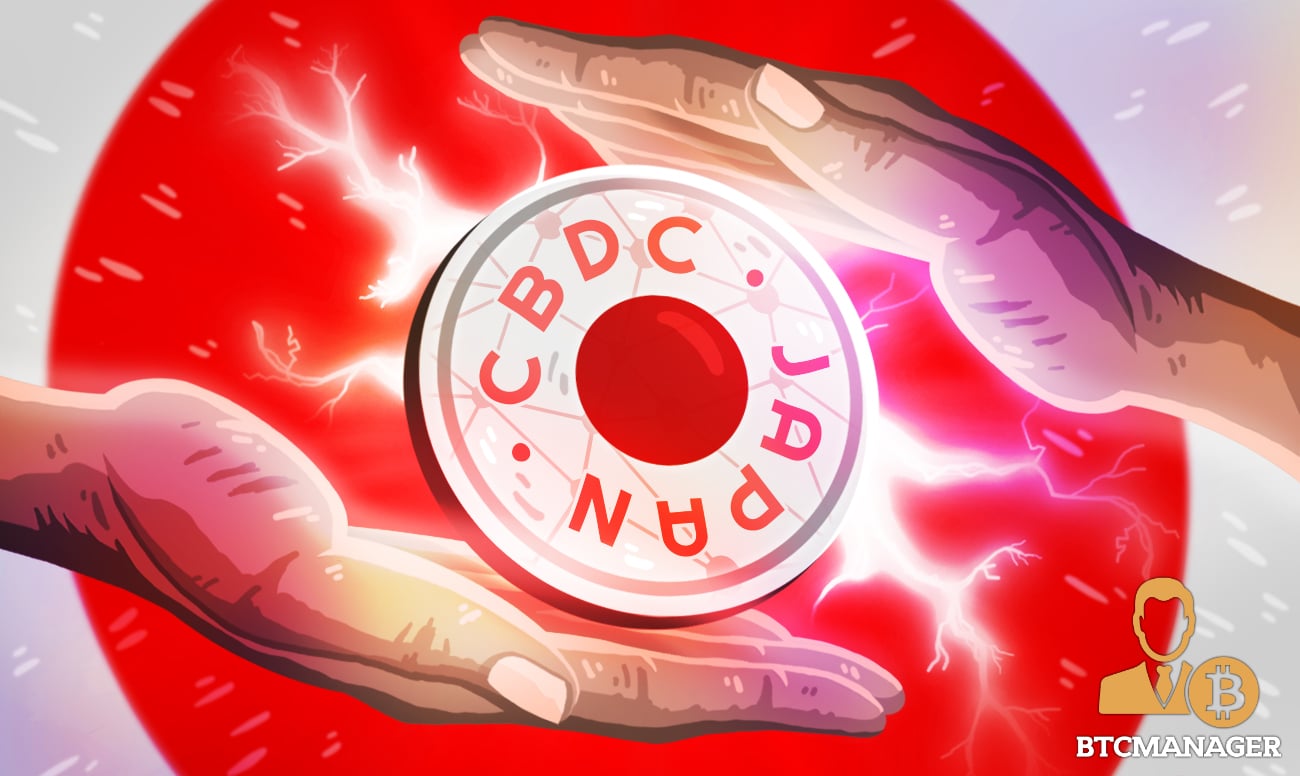 Japan's central bank digital currency plans will reportedly take shape by the end of 2022 as CBDC development across the globe gathers pace. With China leading the charge, other major economies seem to be working towards international collaboration to counter Beijing's national digital currency ascendency.
Japan's CBDC Still an Experimental Project
According to Reuters, the Bank of Japan plans to enter the second stage of its CBDC experiment before the end of 2022. As previously reported by BTCManager, the BOJ was already gearing up for its digital yen pilot by March and launched the first stage of the exploratory efforts the following month.
The second stage will reportedly include testing protocols for important functions of a possible digital yen including the selection of entities that will serve as intermediaries between the country's central bank and deposit holders.
According to Hideki Murai of Japan's ruling Liberal Democratic Party: "By around the end of next year, we'll have a clearer view of what Japan's CBDC would look like." Murai, like several other government officials, was also quick to mention that these experiments did not constitute any intent by the central bank to float a CBDC.
For Murai, the BOJ still has to examine the possible impact of a digital yen on the private sector especially amid the current fintech expansion wave in the country. Indeed, non-banking financial institutions are beginning to establish a more significant footprint in the country's online settlement market layer in direct competition with brick-and-mortar commercial banks.
Thus, if the BOJ elects to use the banking arena as intermediaries for the digital yuan, these emerging fintech staples could become disintermediated. Detailing the possible extent of the impact of a digital yen, Murai argued:
"If the BOJ were to issue CBDC, it would have a huge impact on financial institutions and Japan's settlement system. CBDC has the potential to completely reshape changes occurring in Japan's financial industry."
International Collaboration Against Beijing
The Liberal Democratic Party leader also enjoined the BOJ to consider cross-border compatibility for its CBDC especially as a counter to China's e-yuan project. Indeed, Japan has been pushing for the G7 to take a more concrete stance on CBDCs.
International cooperation is becoming an emerging theme among central banks in developing CBDCs. China and Hong Kong are working together to ensure cross-border utilization of the former's digital currency electronic payment (DCEP) system.