Japan's Finance Minister Wants CBDC Talks at G7 Meeting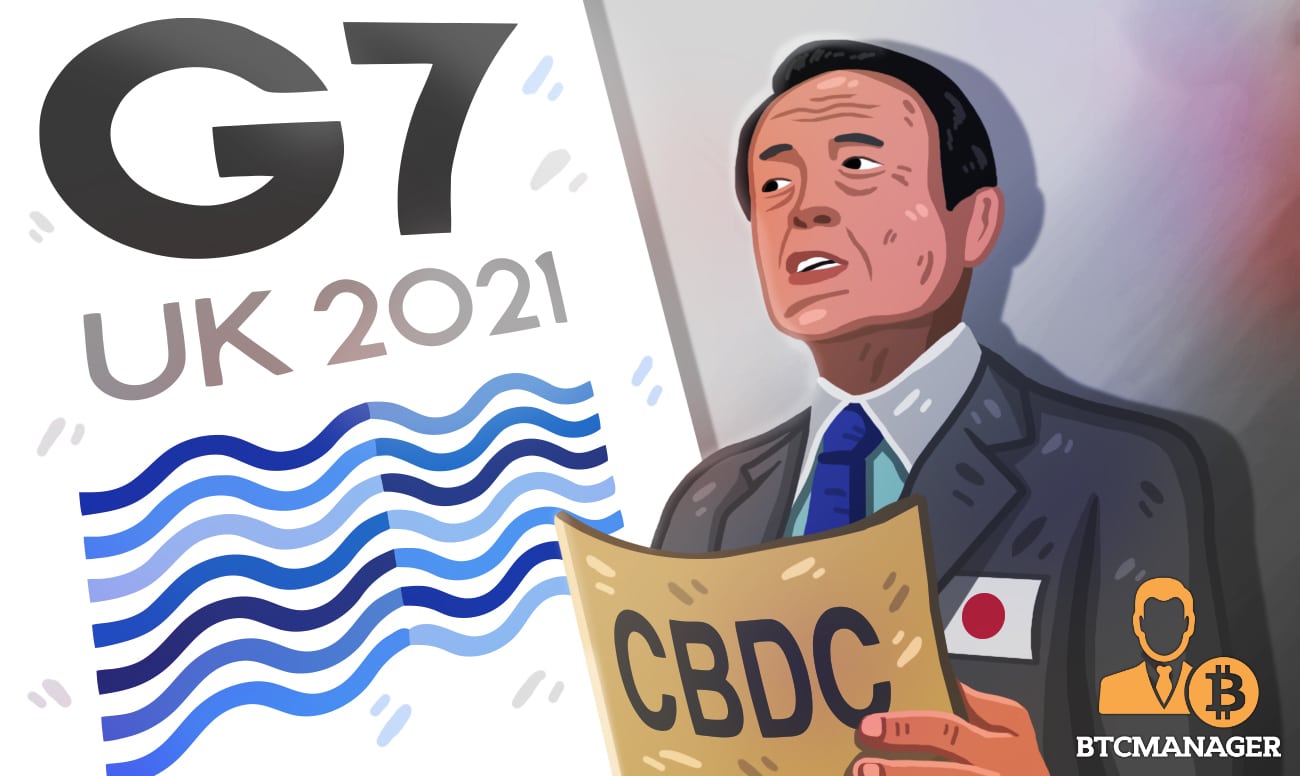 Taro Aso, Japan's Finance Minister, stated that a comprehensive discussion about central bank digital currencies (CBDCs) should be held at the upcoming G7 meeting.
Japan Calls for In-Depth CBDC Policy Discussion 
According to the South China Morning Post on Tuesday (Feb. 9, 2021), Taro Aso said that it was important for his fellow finance chiefs at the G7 to discuss CBDC policy measures. The G7 virtual meeting, which is the first in 2021, is scheduled to hold on February 12. 
Aso's statement comes amid China's ongoing CBDC tests in the country. Various cities like Shenzhen and Suzhou have carried out digital yuan trials, while the Xiongan branch of the Agricultural Bank of China recently created the first digital RMB hardware wallet.
Meanwhile, the Japanese Finance Minister has expressed concerns about China's CBDC efforts. Back in February 2020, Aso asked members of the G20 nations to consider the risks associated with China's CBDC project. 
According to the Japan Finance Minister, a digital yuan launch could destabilize the global monetary market. For Aso, a robust regulation in place is necessary to mitigate risks that come with CBDCs. 
Japan, however, is planning to launch its digital yen.While the country earlier stated that it was in no hurry to issue a CBDC, China's digital yuan efforts has caused Japan to accelerate its plans. 
Takeshi Kimura, the departmental-director general of the Bank of Japan (BoJ) earlier stated that a CBDC issuance was a "top priority" for the central bank. 
As reported by BTCManager back in October 2020, Kozo Yamamoto, a former Ministry of Finance official said that Japan needed to revise its laws to enable the development of a CBDC. In the same month, the BoJ announced that trials for the proposed digital yen would begin in Q2 2021.
In November 2020, it was reported that 30 major Japanese companies including telecommunication firms, brokerages, utilities and retailers, and three of Japan's biggest banks were set to test the digital yen in 2021.
South Korea is also experimenting with its CBDC project. As reported back in October, the Bank of Korea (BOK) said it was reaching the final stage of its CBDC pilot test program. Earlier in February, the BOK published a book discussing the legal issues associated with CBDCs.