Japan: Central Bank Releases Comprehensive Central Bank Digital Currency Report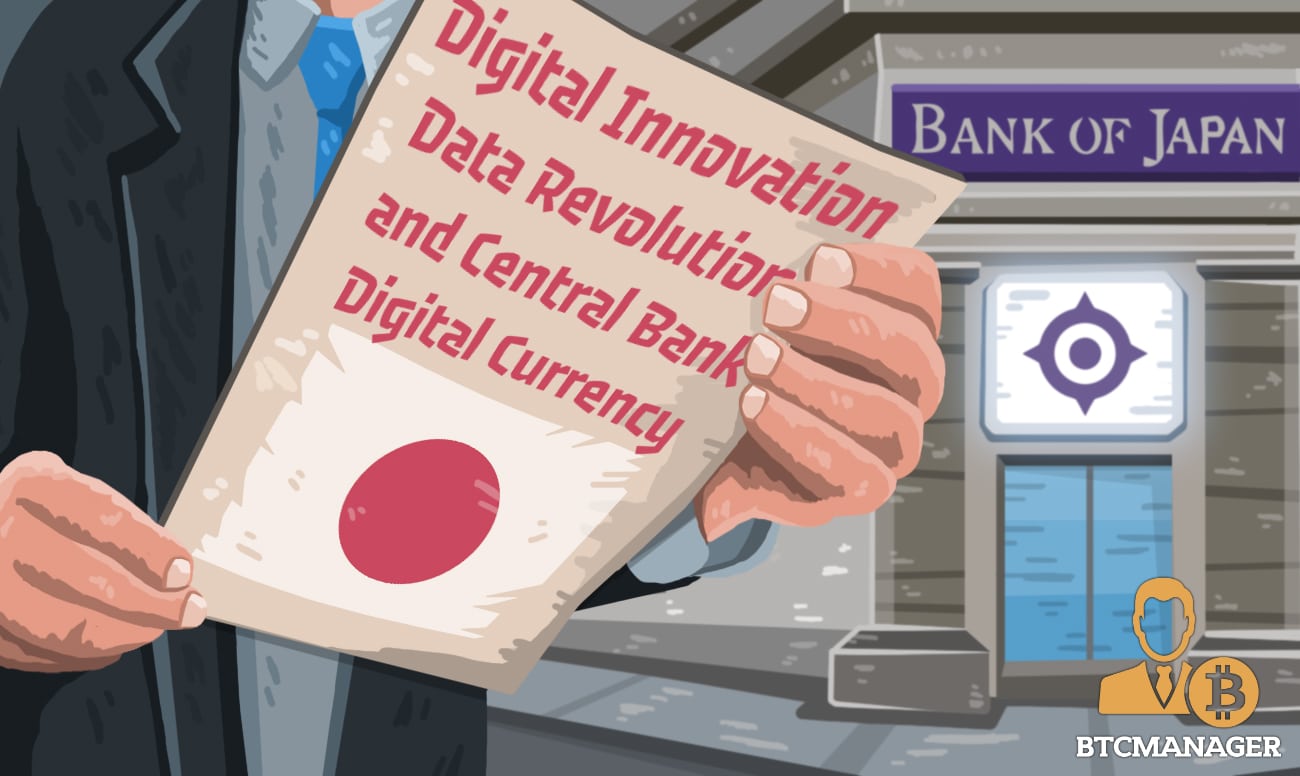 The Bank of Japan (BoJ) has issued a working paper that details the numerable pros and cons of central bank digital currencies (CBDCs). Published on February 19, 2019, the paper explores hypothetical problem areas, how and when CBDC's can be used, as well as speculating on the economic implications.
General Purpose & Wholesale
The paper divides CBDC's into two types, "general purpose" and "wholesale." In brief, the former describes a type that is issued to the populace as an alternative to cash and banknotes, and the latter is utilized for transaction settlements between financial institutions.
This builds upon the definition as set out by the Bank for International Settlements (BIS), who in March 2018, had also released a paper that gave focus to CBDCs.
For Japan's central bank, a wholesale CBDC could be an organic evolution of an already digitized settlement system. Whilst the researchers who authored the paper argue that the anonymity of transactions poses significant challenges, they also argue paper banknotes pose the same issue and cite the People's Bank of China (PBOC), who are issuing a CBDC to curb tax evasion "as one of the possible benefits."
Another notable point is the argument made that should CBDCs replace bank deposits, it could pave the way for a more robust economy, writing:
"There are opinions in the academia that the issuance of CBDC could eliminate destabilizing factors stemming from banks' maturity transformation through such mechanisms."
Balanced Arguments
Commenting on the efforts of other central banks around the world who have begun exploring this new field, the paper writes:
"They generally see potential benefits of CBDCs as enhancing utility and efficiency of payments. They also see the benefits of promoting financial inclusion and perform central banks' responsibility to provide risk-free payment instruments in CBDCs. According to their official statements, they do not explicitly aim at replacing bank deposits or obtaining seigniorage through issuing CBDCs."
Notably, the paper elaborates on commercial banks who may be "suffering from the shortage of liquidity" could have the central bank "fill the liquidity gap" with a CBDC to prevent a harmful "bank run."
Although the BoJ's Deputy Governor was "doubtful" of CBDCs last October, the latest report is balanced and explores the innovation openly and seemingly without an agenda.
The report is comprehensive in that it details several use-cases as well as types of CBDC that could be employed, whilst offering a clear view of what could go wrong with the implementation of a CBDC.
Whether or not the BoJ is hot on the heels of a CBDC is highly speculative, though it can be said that the addition of this paper into the financial mainstream and into global discourse is another major victory for distributed ledger technology overall.