Japan Looks to Curb Certificate Forgery with Blockchain Technology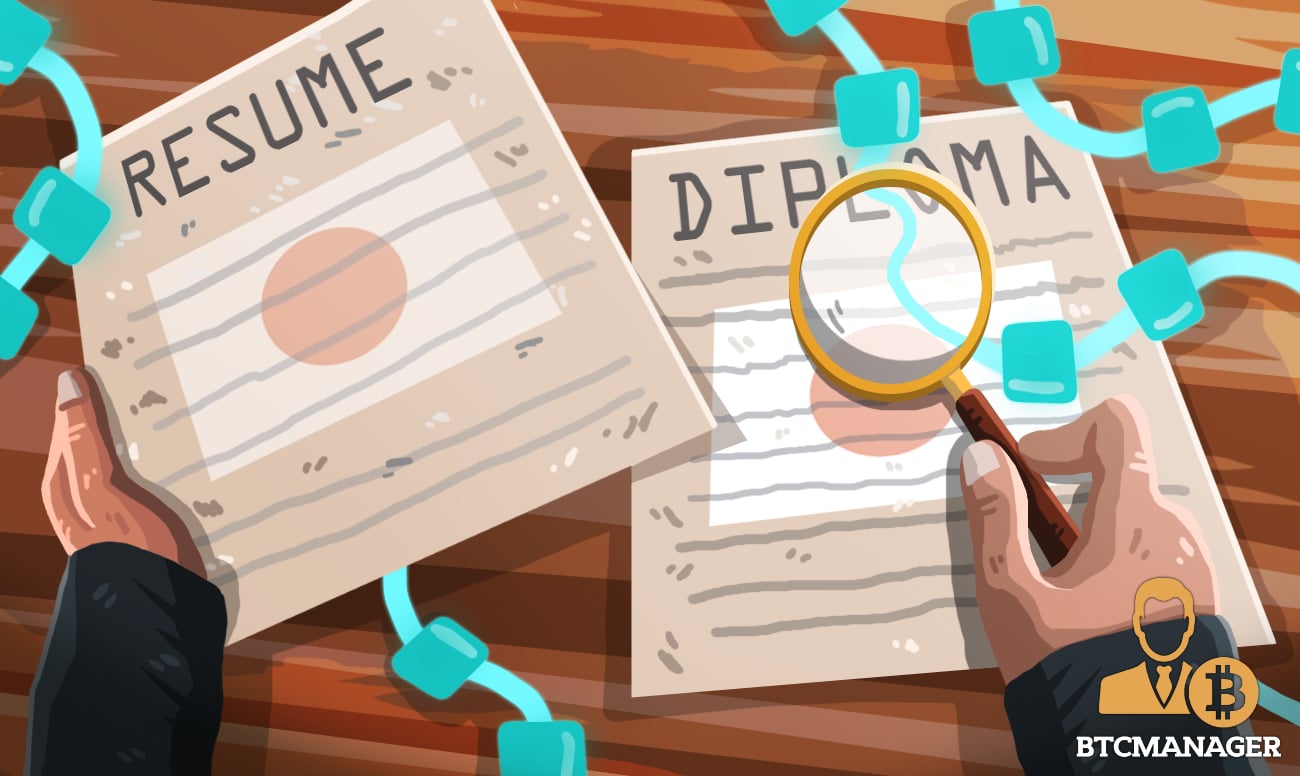 Muroran Institute of Technology (MuIT), a national university in Hokkaido, Japan, is collaborating with telecommunications giants, Nippon Telegraph (NTT) and Telephone West, to develop a distributed ledger technology (DLT) solution for verifying educational degrees and certificates, reports Nikkei on December 3, 2019.
Japan Fighting Fake Degrees with Blockchain
At a time when the fake degrees and certificates industry has grown into a multi-billion dollar ecosystem, the issue of fake credentials is increasingly becoming a global problem that's getting more serious with each passing day. 
In an effort to make it easier for employers of labor and other stakeholders in the educational system to verify the authenticity of degrees and certificates, Muroran Institute of Technology, a 143-year-old university, is joining forces with NTT and Telephone West, to roll out a blockchain-based degrees verification system.
Per sources close to the development, the project which is expected to go live by the end of March 2020, will tap the existing diplomas verification system of Nippon Telegraph and Telephone, while BarnardSoft, a local IT firm will also provide tech support.
Putting Blockchain's Immutability Feature  to Great Use 
With a population of nearly 127 million people and a literacy rate of roughly 95 percent, keeping track of people's academic records is fast becoming a herculean task for players in Japan's academic system. However, the team has made it clear that if the blockchain pilot succeeds, the project could be expanded to enable it to handle the tracking of job histories and academic qualifications.
What's more, the blockchain-based certificate verification system will initially be trialed at MuIT, before it gets integrated into the processes of five more universities later in 2020.
Though nascent, blockchain technology, the building blocks of Bitcoin and altcoins is fast gaining traction in various sectors of the global economy, with nations like China and a host of others already hatching plans to develop a DLT-based central bank-backed digital currency  (CBDC).
Earlier in February 2019, BTCManager reported that the Maltese government has rolled out a nation-wide program that would enable all educational institutions in the region to store the records of all issued certificates and degrees on a dedicated distributed ledger.
More recently, in September 2019, a Singaporean startup, Review Revise Renew (RRR) Pte Ltd, announced plans to develop a blockchain solution that could permanently eliminate the problem of fake credentials.