Japan: IM Giant LINE Signs MoU with Nomura Holdings, Forms Blockchain Alliance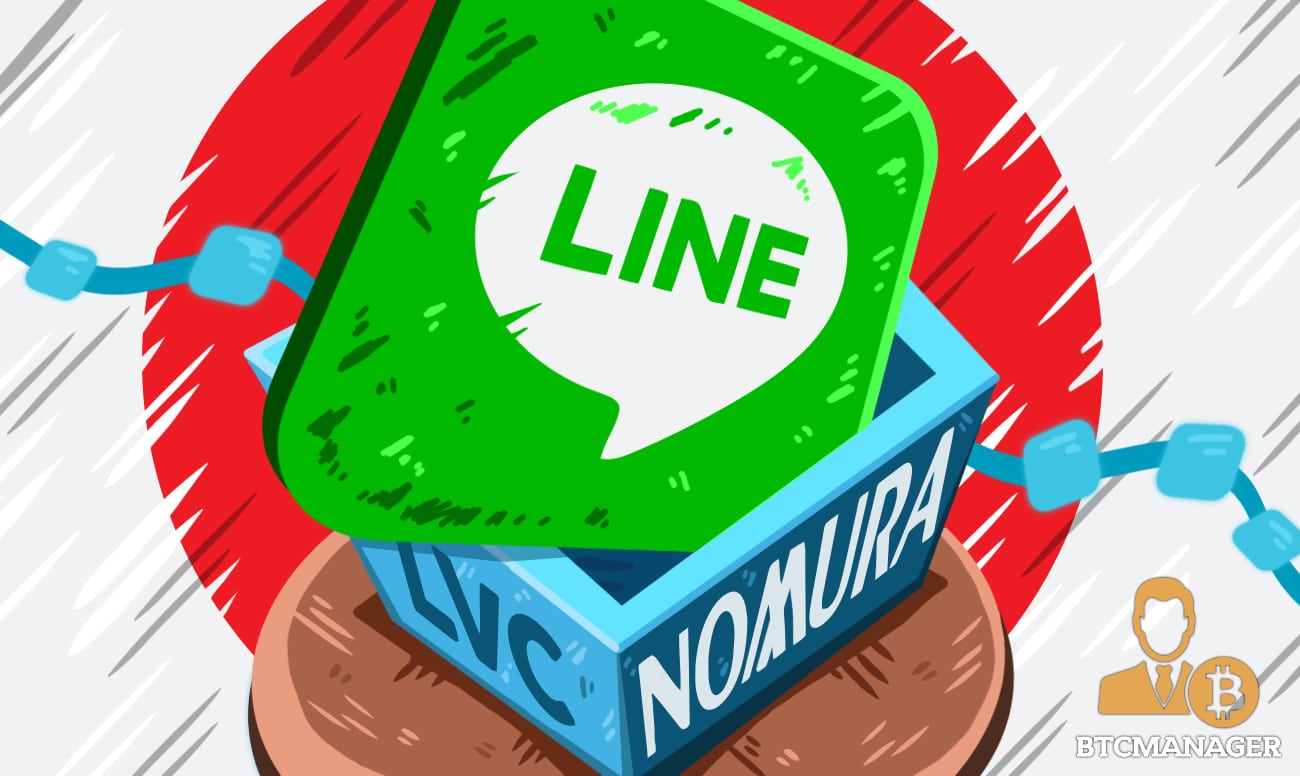 Japanese IM giant LINE has signed a memorandum of understanding (MoU) with Nomura Holdings to foster the use of blockchain technology at large, this according to a press release published January 30, 2019.
Blockchain Solidarity
The Nomura Group is a global financial services behemoth which provides services to individual, institutional, and government customers, it was founded almost a century ago in 1925 and at present, the Tokyo headquartered company has assets under management (AuM) worth $473 billion.
Per the press release, the MoU was signed among three entities, namely Nomura Holdings, LINE, and LVC Corporation. Furthermore, the three are contemplating establishing a financial alliance focused on blockchain technology. It is expected that a formal contract will be signed by the end of March 2019.
The press release reads in part:
"The  decision made  by the three parties to execute an  MOU  is based on  their intent  to collaborate  in blockchain  business opportunities  by  leveraging  LINE's   large  user  base  and  its secure and convenient  UI/UX,  and Nomura  Group's established financial business know-how."
Nomura and LINE's Cryptoverse History
It's worth highlighting that both the companies have had a bit of a history in the nascent crypto and blockchain industry.
Staying true to Japan's "early-adopter" tag, Nomura Holdings was, in fact, the world's first crypto asset bank. This came into the limelight on May 15, 2018, when the banking giant released a document revealing its plans to launch a custody and security venture for cryptocurrencies owned by institutional investors.
As for LINE, the IM company has taken significant strides in the crypto world in a relatively short period of time.
BTCManager reported on August 18, 2018, about LINE's announcement of $10 million cryptocurrency fund which would be utilized to inject money into crypto-based startup ventures. Furthering its commitment to the industry, LINE also put its weight behind cryptocurrency exchange BitBox which went live on July 19, 2018. The Singapore-based exchange is a crypto-to-crypto trading platform which supports 30 cryptocurrencies, including bitcoin, ether, litecoin, and bitcoin cash, among others.
LINE took their involvement in the cryptospace to a new level on September 2, 2018, when they unveiled their own cryptocurrency named LINK which could be used on their enterprise blockchain called "Link Chain." Notably, the LINK token can be used to avail an array of in-app services provided by LINE.