Japanese Banking Giant Nomura to Launch Crypto-Focused VC Arm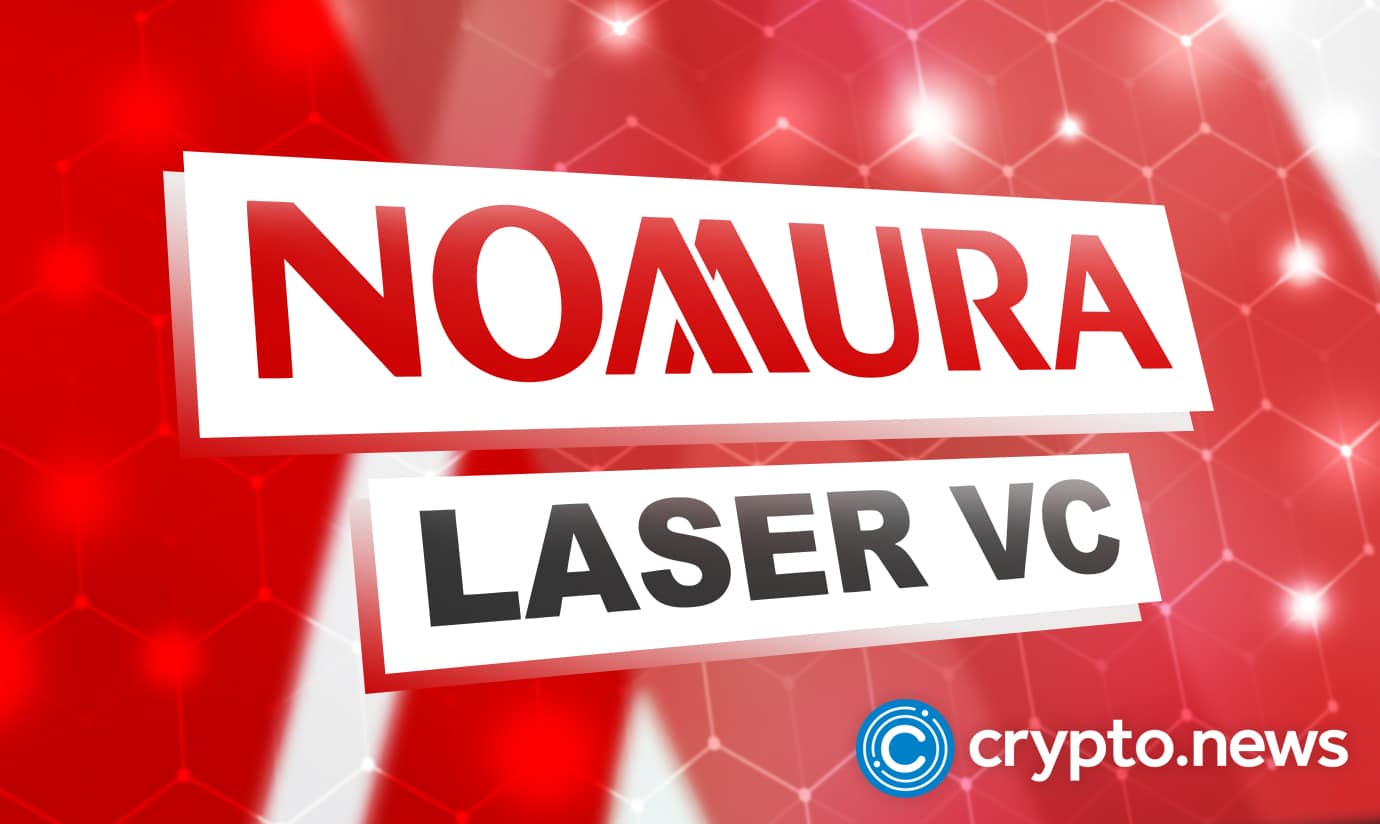 Nomura Holdings, one of the largest investment banks in Japan and the leading member of the Nomura Group, announced the launch of Laser Digital Holdings, a venture capital arm focusing on crypto. Nomura's move comes after a slew of financial heavyweights entered the cryptocurrency space this year.
Nomura Introduces Crypto-Focused Unit in Switzerland
Japan-based investment bank Nomura Holdings announced on Wednesday that the firm is entering the world of crypto assets, and the new venture will unveil a flurry of "new services and product lines" in the following months. Nomura is among the nation's oldest and largest investment banks. The investing firm, then known as Nomura Securities, was founded in Osaka, Japan, 97 years ago.
The new Laser Digital Holdings is a Swiss-incorporated holding company with the goal of launching three vertical product offerings: secondary trading, venture capital, and investor products. The new venture will be headed by Jez Mohideen as CEO and Steven Ashley as chairman of Laser Digital. The investment bank stated that it selected Switzerland due to its "robust regulatory regime for digital assets and blockchain projects," in addition to the potential of employing talent.
"Staying at the forefront of digital innovation is a key priority for Nomura. This is why, alongside our efforts to diversify our business, we announced earlier this year that Nomura would be setting up a new subsidiary focused (on) digital assets," said Kenaro Okuda, Group CEO of Nomura Holdings.
The Japanese financial giant Nomura further revealed that the first product Laser Digital intends to drop is a venture capital (VC) arm called Laser Venture Capital:
"[The new unit] will invest in companies in the digital ecosystem, with a focus on decentralized finance (defi), centralized finance (cefi), Web3, and blockchain infrastructure."
Nomura's Prior Work in Crypto Space
Since the beginning of the year, Nomura has been introducing new cryptocurrency services. However, the company's first foray into the crypto space occurred in 2020, when it offered Bitcoin (BTC) and crypto custody services for institutional investors. Nomura named this service "Komainu," and it encompassed Bitcoin, Ethereum (ETH), and other currencies with significant market capitalization.
In May 2022, the company revealed that it is growing its crypto services to meet the requirements of institutional clients. It said that it has begun offering Bitcoin derivatives to its Asian clients. To accomplish this, Nomura collaborated with CME Group to utilize its platform for derivatives services.
Nomura's latest offering comes on the heels of Nasdaq's announcement of a new crypto custody venture on Tuesday. In addition, prior to the announcements by Nomura and Nasdaq, Fidelity Digital Assets, Citadel Securities, and Charles Schwab Corp. launched a collaborative effort with the intent to build a crypto exchange that will serve both retail and institutional clients. The three financial firms have called the exchange EDX Markets (EDXM), and former Citadel Securities executive Jamil Nazarali has been named CEO of the trading platform.