Japanese Cryptocurrency Exchanges now Allowed to Self-Regulate Operations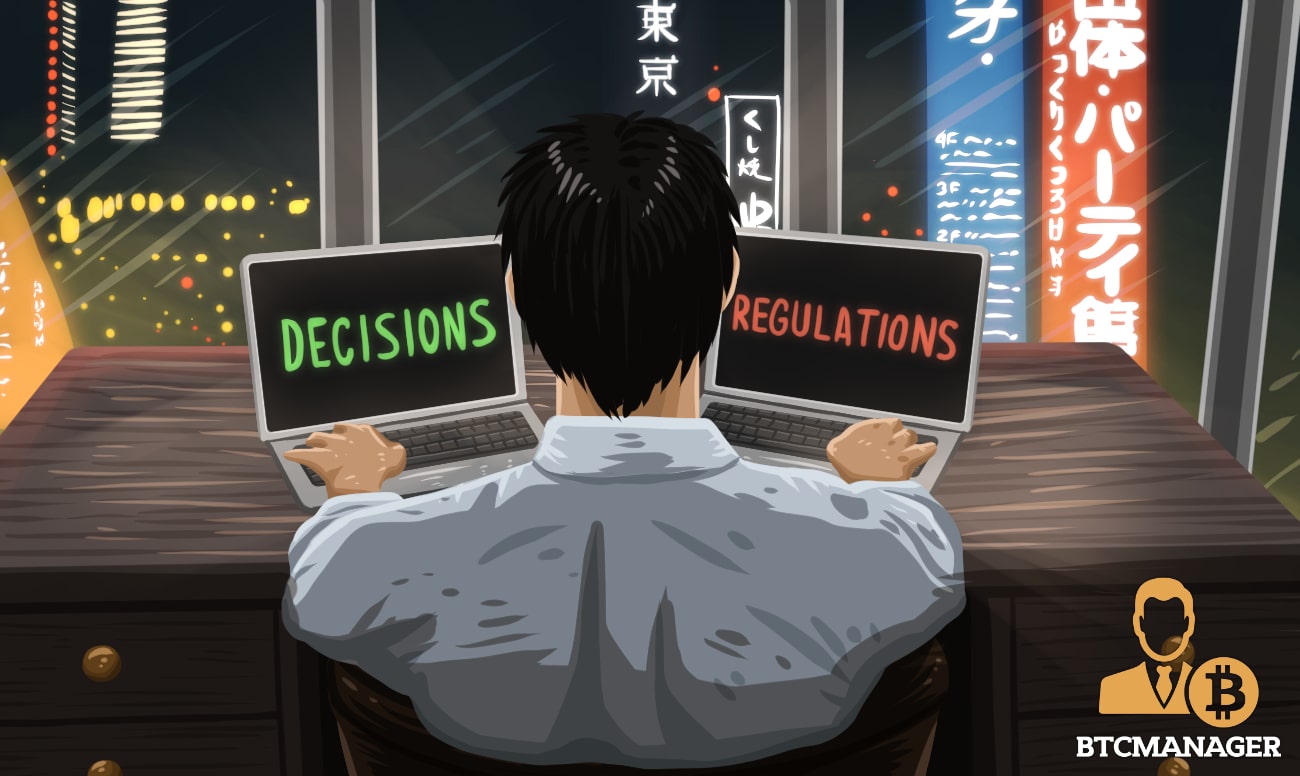 Cryptocurrency businesses in Japan can now self-regulate their operations, as per a recent Financial Services Agency (FSA) directive reported by Reuters on October 24, 2018.
Japan Turns to Self-Regulation
The self-regulation dictum was extended for supporting the growth of the burgeoning digital assets sector in Japan. Previously, local cryptocurrency exchanges formed an independent body called Japan Virtual Currency Exchange Association (JVCEA) in June 2018 to develop, discuss, and maintain minimum standards in the industry.
While JVCEA earlier faced scrutiny from authorities about their working, the FSA has now allowed the consortium to police, raid, and sanction exchanges for any misdeeds. The move comes after high-level thefts of Japanese cryptocurrency bourses in the absence of a policing body appointed by the government.
The JVCEA is expected to make extensive rules governing the sector for safeguarding customer assets, create operational guidelines, and prevent money laundering. Besides, a set of mandatory police compliances will be developed and provided to the body to enforce on all members.
In a statement, the JVCEA called for further efforts to build a trusted cryptocurrency industry for customers. Interestingly, Japan is already at the forefront of crypto-regulations; the country was the first major economy to legalize bitcoin and to regulate cryptocurrency exchanges, focusing on the fine line between technological innovation and ensuring consumer protection.
"Better for Experts" to Create Regulations
A senior FSA official pointed out the fast-moving nature of the cryptocurrency market made it "better for experts" to create the rules in a timely manner than ill-informed bureaucrats. He added similar bodies also exist in traditional financial markets such as securities brokerages.
Yuri Suzuki, a senior partner at law firm Atsumi & Sakai, believes the JVCEA's rules are "stricter than the current law," and she expects the FSA backing to help create a renewed trust for the crypto market in Japan. Suzuki added:
"The self-regulatory body's workload is likely to be heavy and there is an issue of whether it can secure enough staff with expertise in [the] crypto exchange business."
In addition to granting JVCEA permission to regulate exchanges, the FSA additionally published a set of business guidelines for those willing to launch their crypto exchanges. The move was met warmly by interested parties, with the watchdog claiming 160 businesses expressed interest.