Japanese Man Confined Behind Bars for Illegal Mining of Cryptocurrency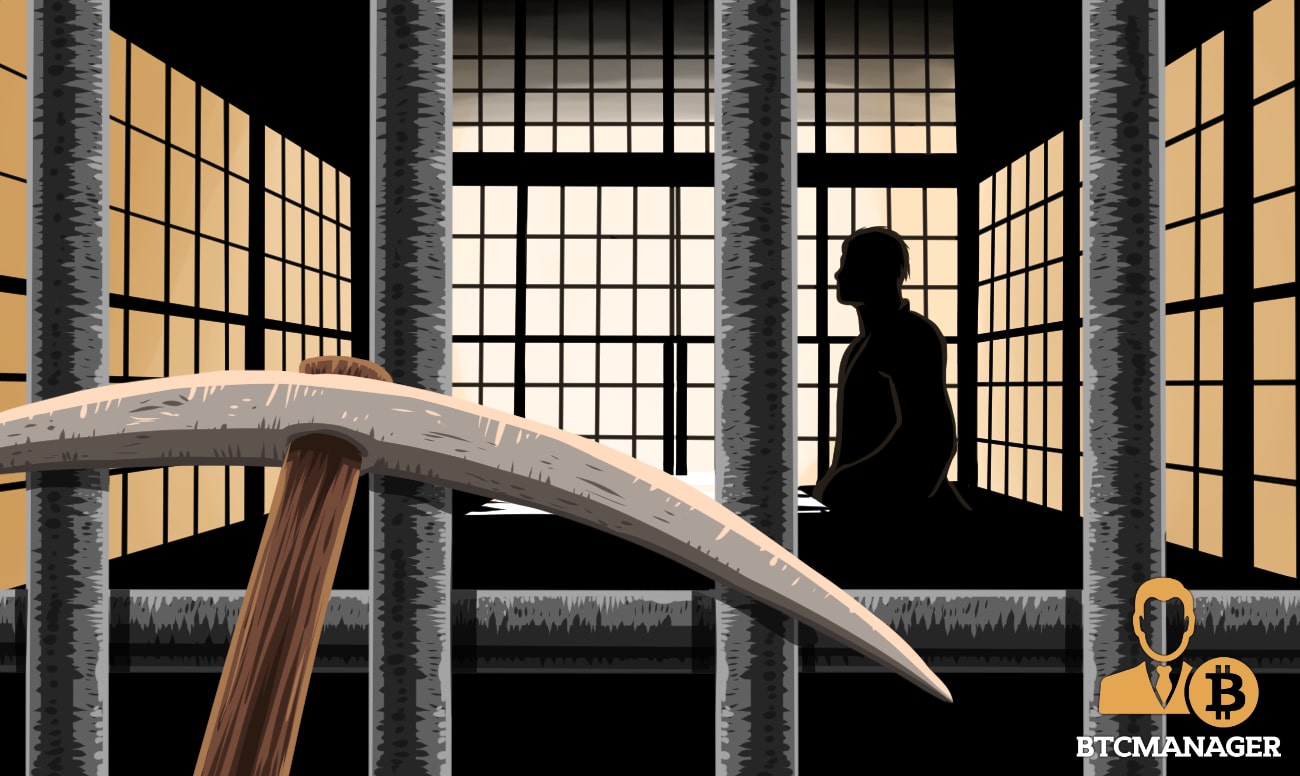 A 24-year-old man in Japan has been put behind bars for using unlawful means to mine cryptocurrencies. The delinquent had been sending malware to his targets to gain access to victims' computer processing power. His conviction indicates that Japan is taking such crimes seriously, a trend that other countries are likely to follow.
Wrongdoer Targeted Gamers
The young man, whose name was withheld, is described as an unemployed youth who was residing in the city of Amagasaki. Though this form of illicit mining (harnessing others' computing power to generate cryptocurrencies) has been going on for a while, this man is apparently the first to be jailed for the crime of illegally mining cryptocurrencies.
A local media outlet, Kahoku reported, "According to the judgment, he embedded a mining program into a tool that advances online games advantageously, in January – February, without justifiable grounds, released it on his blog, downloaded it to another person's computer, and started mining."
The ruling over this case has opened the door to a series of arrests. Reports reveal that about 16 others have been suspected of cryptojacking activities and that at least three arrests have been made.
CoinHive Script for Illegally Mining Cryptocurrency is Punishable by Law
In a detailed explanation by one of Japan's renowned security researchers, Dr Takagi Hiromitsu, he said the case resulted in a jail term not because the offender used CoinHive, like every other case in the past had done, but because the offender had encapsulated the codes in a gaming tool, which was against the law of the state.
Lawyer and member of the hearing panel, Takashi Hirano, also believes, "that there are major differences in the legal configuration between using CoinHive on one's website and embedding CoinHive in one's cheat tool."
This case has clearly shown the Japanese government's interest in protecting its citizens by dealing with perpetrators of such crimes. It is also expected that other countries follow suit soon, a change that could give crypto a boost.
When acts like these are being punished, cryptocurrency investors feel safer to invest in cryptocurrencies. As crackdowns on illegal activities in the cryptosphere continue to rise, trust that people once had for cryptocurrencies will gradually resurface, hopefully driving prices of major virtual currencies to the moon.
Has cryptojacking gone out of hand? Share your views in the comments section.