Japanese MMA Federation RIZIN FIGHTING FEDERATION, NFT-Japan Inc. to Launch NFT Marketplace on IOST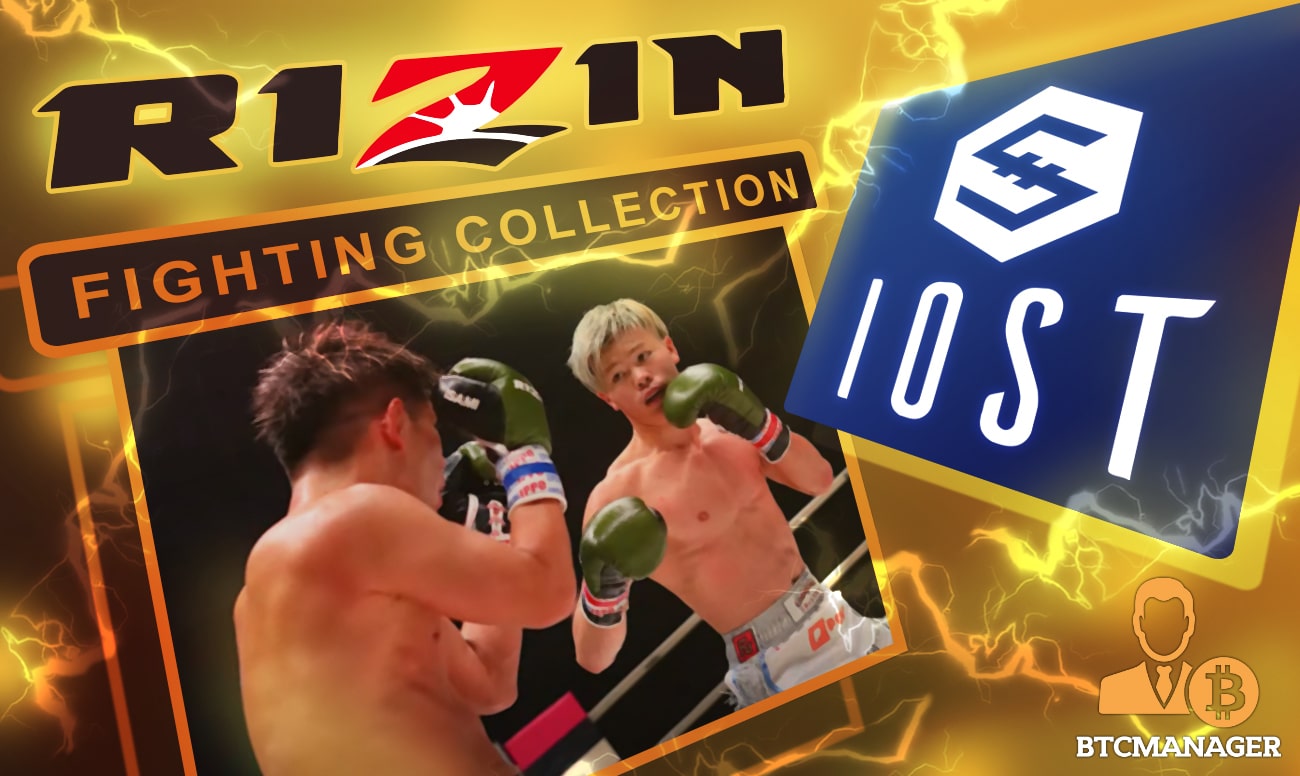 RIZIN FIGHTING FEDERATION, a well-known Japan-based federation that regularly organizes and manages mixed martial arts (MMA) and kickboxing matches and NFT-Japan Inc. recently announced they would launch the "RIZIN FIGHTING COLLECTION" NFT marketplace on the IOST blockchain.
RIZIN FIGHTING COLLECTION NFTs Coming to IOST
In what comes as another milestone for the IOST ecosystem, RIZIN FIGHTING COLLECTION NFT marketplace is poised to go live by the end of 2021.
Per sources close to the matter, the NFT marketplace will function as a digital trading service that enables users to buy NFTs of fight highlights and best photos. Users can also choose to trade and collect these priceless moments in the form of NFTs.
Most notably, the offering will be powered by high-performance, institutional-grade, decentralized IOST blockchain that allows users to make seamless transactions at low fees.
Commenting, Mr. Gohara, CEO of NFT-Japan, noted two major selling points pertaining to the RIZIN FIGHTING COLLECTION. He said:
"We will provide exclusive contents for the RIZIN FIGHTING COLLECTION and actively challenge new ways of utilizing NFT that only RIZIN can offer, such as not only digital data but also real goods and tickets."
Details About the Pre-Registration Campaign
It is important to note that the pre-registration campaign for the RIZIN FIGHTING COLLECTION has already commenced and users can participate in the same by closely following the official Twitter account.
The following is a summary of what the users stand to win based on the number of pre-registration campaign registrations.
– 5,000 registrations: LIMITED NFTs for everyone!
– 10,000 registrations: LIMITED NFT + 500RC for everyone!
– 30,000 registrations: LIMITED NFT + 500RC, plus 1,000RC to 1,000 lucky winners!
– 50,000 registrations: LIMITED NFT + 500RC plus 1,000RC to be given away to 5,000 people!
Of note, IOST has been gaining strong momentum within the Japanese crypto community and is showing no signs of slowing anytime soon.
As previously reported by BTCManager, valuable artworks of Japanese manga artist Tamaki Chihiro are being showcased at IOST-based first multi-chain NFT aggregator marketplace, Revival.