JP Morgan strategist expects 20% market correction; whales bullish on Render and InQubeta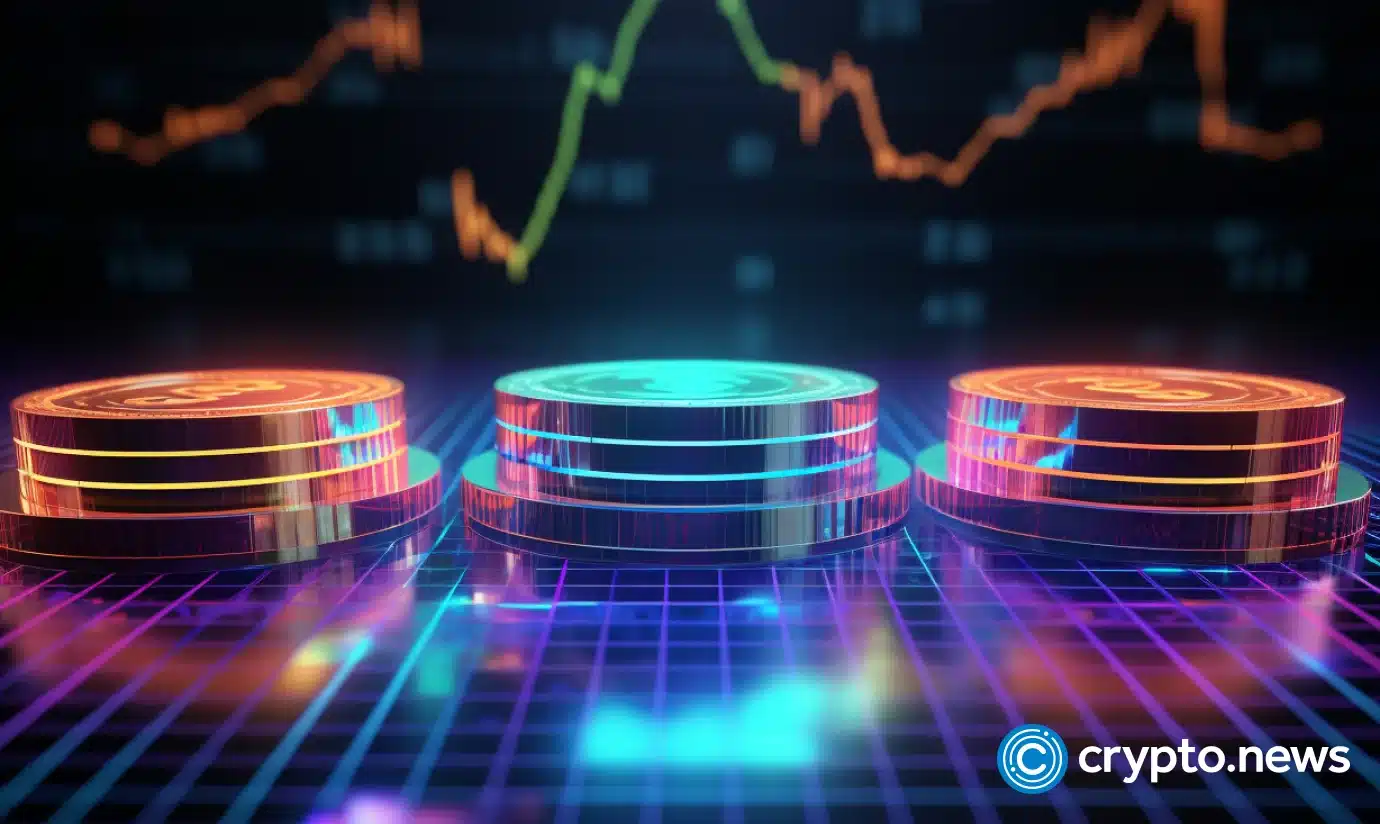 As the global financial market stands at the cusp of another potential inflection point, insights from renowned institutions can have ripple effects across various sectors. A strategist from JP Morgan recently suggested that the market could see a 20% dip. Such projections can be anxiety-inducing for conventional investors. Amidst this gloomy outlook, top crypto coins, including InQubeta (QUBE) and Render (RNDR), remain firm.
InQubeta: the best ICO in 2023?
InQubeta aims to transform how we perceive artificial intelligence (AI) start-up investments.
Recognizing potential investors' challenges, InQubeta has pioneered a crowdfunding platform permitting fractional investment in AI ventures via QUBE, the platform's native token.
Investors can consider purchasing non-fungible tokens (NFTs) on InQubeta, representing AI start-ups. These NFTs give investors a stake in the start-up and potential equity benefits or rewards. As the AI start-ups grow, so does the value of the NFTs.
QUBE is an ERC-20 token with a unique reward mechanism.
A 2% tax is applied to every buy and sell action, sending the funds to a burning wallet. Another 5% is added to a reward pool, giving investors the potential for passive rewards through staking.
QUBE holders also have a say in the platform's direction, which increases its utility and value in a decentralized world.
In the ongoing QUBE presale, over $3.5 million has been raised.
Render: powering decentralized rendering
RNDR is a digital asset used by The Render Network. With more demand for graphics, animations, and VFX, rendering solutions are becoming more valuable.
The Render Network offers a decentralized, GPU-based rendering approach that gives creators a faster and more affordable solution.
The network comprises creators, node operators, and OctaneRender. Creators use the GPU resources for quick and cost-effective rendering.
Meanwhile, node operators rent out their GPU capacities and earn RNDR tokens. It's a balanced and efficient system that meets a real market need.
Market outlook
Market experts from J.P. Morgan are warning of potential corrections. However, it's important to note the areas of opportunity in these forecasts.
Altcoins like QUBE and RNDR, which have robust utility, can offer a positive outlook for investors during turbulent times. While speculation may influence the market, those who strategically invest in future-driven projects may experience growth.
Projects with solid foundations, clear utility, and growth potential could be the key to success as the financial landscape evolves.
InQubeta aims to democratize AI investments, while Render Network is looking to power the future of rendering. Those willing to look beyond conventional investments may find opportunities in these projects.
Disclosure: This content is provided by a third party. crypto.news does not endorse any product mentioned on this page. Users must do their own research before taking any actions related to the company.