JPMorgan Creates Blockchain Division Onyx as JPM Coin Goes Live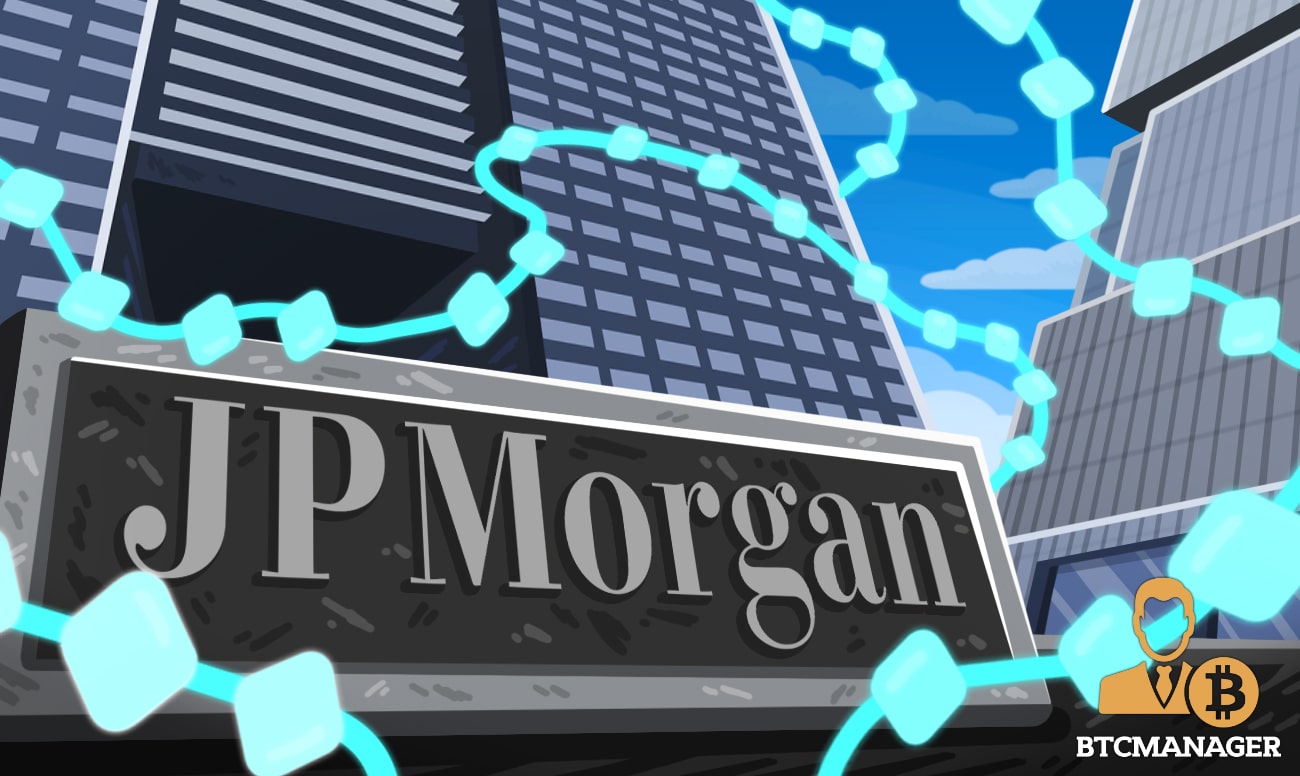 Wall Street banking giant JPMorgan Chase is betting big on blockchain with a newly created business unit tasked with developing solutions based on the novel tech.
Blockchain Is on the Cusp of Broad Commercialization
According to CNBC, JPMorgan sees blockchain as being on course to become a major technological breakthrough in the global business process. Consequently, the Wall Street bank has reportedly created a new division with a focus on the novel tech and cryptocurrencies.
Dubbed Onyx, the new business unit will house JPMorgan's burgeoning blockchain-based pursuits. Speaking to CNBC, Takis Georgakopoulos, the global wholesale payments chief at JPMorgan remarked:
"We are launching Onyx because we believe we are shifting to a period of commercialization of those technologies, moving from research and development to something that can become a real business."
According to the JPMorgan executive, blockchain is a fast-maturing technology and is quickly becoming less of a buzzword and more disruptive tech espoused by proponents. For Georgakopoulos, JPMorgan examining ways in which blockchain can be utilized across the global payments spectrum.
Identifying the check clearing process, the JPMorgan executive estimated that blockchain adoption could eliminate 75% of the costs associated with the process. Apart from cost savings, Georgakopoulos opined that blockchain could significantly increase the speed and efficiency of cross-border transactions.
JPM Coin Already in Use
JPMorgan also plans to use the new Onyx division to spearhead the bank's entry into the central bank digital currency (CBDC) arena. According to Georgakopoulos, the Onyx team will create separate payment rails for country's looking to create their own sovereign digital currencies.
As previously reported by BTCManager, the CBDC race is heating up with China already conducting live-testing protocols across the country. Other Asian nations like Japan and South Korea also have plans to test their experimental CBDCs in 2021.
The news of the Onyx blockchain division comes as JPMorgan's native token JPM Coin is already seeing commercial adoption. Back in Feb. 2019, the Wall Street Bank announced plans to float a dollar-backed stablecoin for bank transfers.
JPMorgan is also waxing lyrical about Bitcoin as the largest crypto by market capitalization has set a new 2020 high. Earlier in October, the bank described BTC as having a "considerable" upside potential.