JPMorgan Report Opines CBDCs Could Disrupt the U.S. Dollar's Hegemony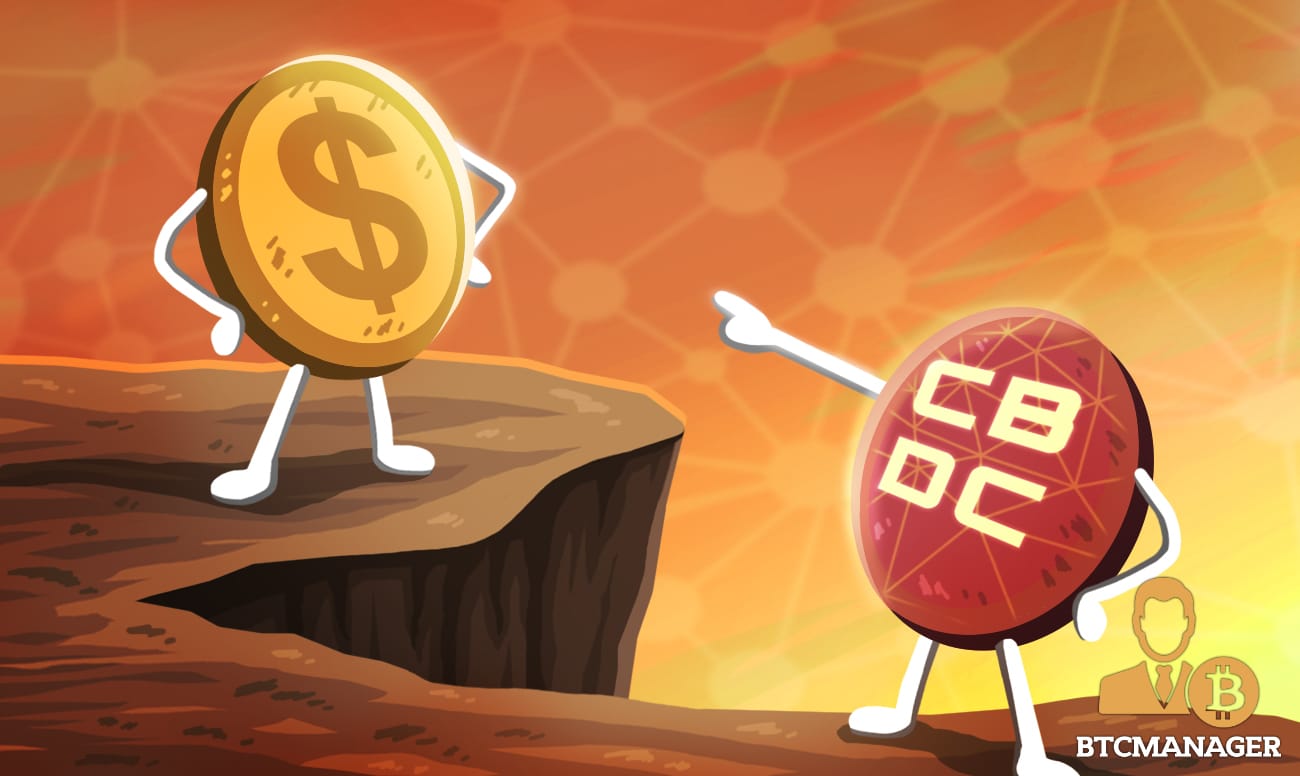 A report by JPMorgan & Chase Co. states that the rise in the popularity of central bank digital currencies (CBDC) could spell doom for the U.S. dollar that enjoys unquestionable hegemony in dictating the global economic order today, Bloomberg reports June 22, 2020.
U.S. Dollar Hegemony Could Be Disrupted
Analysts at JPMorgan & Chase opine that the global trend toward the issuance of CBDCs could put the multi-decade long USD hegemony at risk. In a new report, Josh Younger, head of the US. Interest-rate derivatives strategy and Michael Feroli, chief U.S. economist, state that the U.S. stands to lose the most from the disruptive potential of sovereign digital currencies.
The report reads in part:
"This revolves primarily around U.S. dollar hegemony. Issuing the global reserve currency and the medium of exchange for international trade in commodities, goods, and services convey immense advantages."
The analysts said that there's a "reasonable case" to be made for central banks around the world to introduce digital currencies. They, however, added that CBDCs are unlikely to have the transformative impact some have hoped.
Although the report doesn't see CBDCs topple the strong influence help by the greenback anytime soon, it does, however, believe that digital currencies could impact the "most fragile" aspects of dollar dominance – including its use in trade settlement and the SWIFT messaging system.
The analysts added that CBDCs provide a tempting alternative to global powers including the European Union (EU) to lessen their dependency on USD. The report mentions the case of SWIFT suspending access for some Iranian banks in 2018 which could have technically been a violation of some EU laws.
The report goes on to state:
"Offering a cross-border payment solution built on top of a digital dollar would, particularly if designed to be minimally disruptive to the structure of the domestic financial system, be a very modest investment to protect a key means to project power in the global economy."
Will the U.S. Come Up With Its Own CBDC?
As suggested by the JPMorgan report, CBDCs could play an instrumental role in disruptive a major aspect of the U.S.'s geopolitical power. This warrants the question of whether the U.S. could be considering launching its own CBDC – especially at a time when institutions the world over are ramping up their efforts in digitizing their money.
Earlier this year, BTCManager reported that the U.S. Federal Reserve is exploring the feasibility of its own CBDC.
Although it remains to be seen if the world will ever see a digitized greenback, some prominent players in the blockchain space have expressed their willingness to be the testing grounds for the potential project.