JPMorgan Traders Will Begin Trading Bitcoin Futures Despite CEO's Condemnation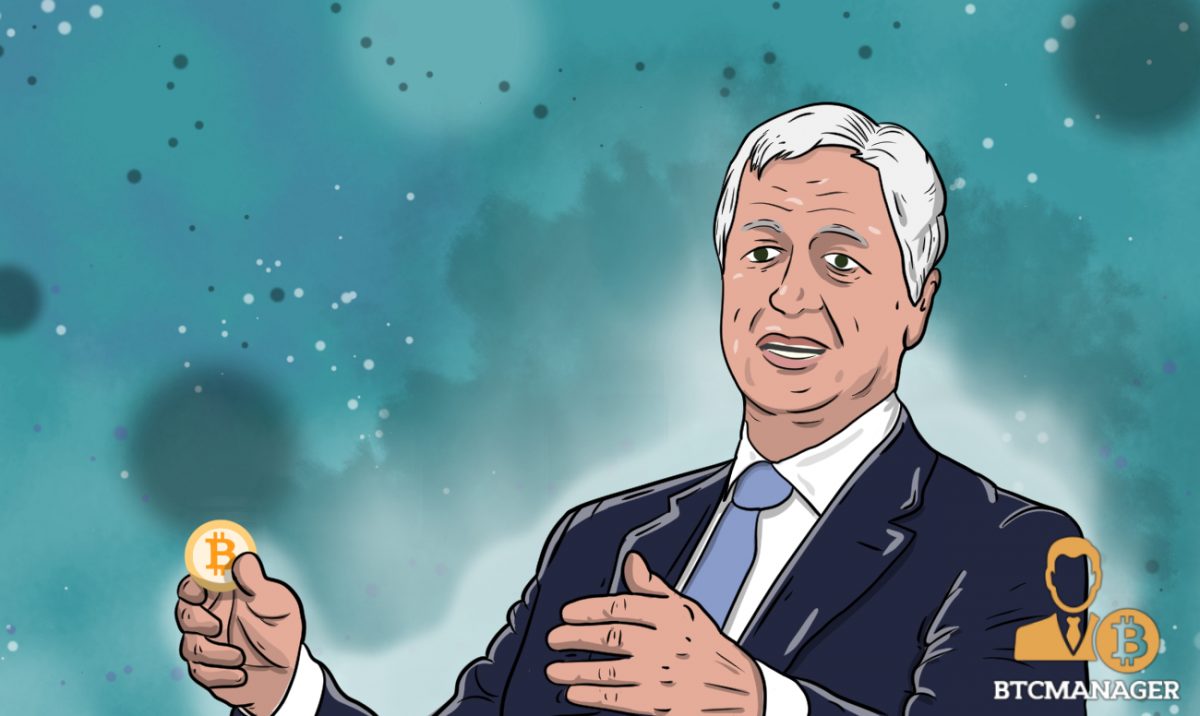 Despite the harsh criticism of bitcoin by JPMorgan CEO Jamie Dimon and his previous threats to fire anyone within the company who initiates in bitcoin trading, the firm's traders will begin trading bitcoin futures by as early as December 2017.
Prior Trading Interests in the Sector
In a recent piece by the Wall Street Journal, news of the investment firm looking to take advantage of digital investments read as follows:
"J.P. Morgan is considering whether to provide its clients access to CME's new bitcoin product through its futures-brokerage unit."
JPMorgan Securities Ltd. has already been trading bitcoin through custodian accounts in Sweden since September. The company bought and sold bitcoin using Sweden's Nordic Nasdaq stock market, using bitcoin exchange-traded note (ETN) provided by XBT Provider.
I previously said traders were buying the dip as #bitcoin price went from $2950 to $3750. JPMorgan was the biggest buyer. — Joseph Young (@iamjosephyoung) September 16, 2017
The news of these trades came almost immediately after JPMorgan CEO threatened to fire the firm's traders who took part in bitcoin trading. Nearly a month after, Dimon promised to stop discussing bitcoin after receiving harsh condemnation from various experts including prominent venture capital investor Chamath Palihapitiya, security expert John McAfee, and former JPMorgan executive and head of global Macro Alex Gurevich.
FINMA Cracks Down
Anthony Pompliano, a former Facebook executive and managing partner at Full Tilt Capital, emphasized that Dimon is not in a position to condemn bitcoin as a fraud when JPMorgan was fined $13 billion for actual fraud. Pompliano noted that "The bank CEO (Jamie Dimon) who had to pay $13 billion for causing the housing crisis just called Bitcoin a fraud I've literally seen it all."
Most recently, FINMA, the financial authority of Switzerland, for money laundering and fraudulent activities. As such, Dimon's "bitcoin is a fraud" narrative has only fueled the demand for bitcoin from general consumers and the traditional finance industry.
At this point, JPMorgan can make possible two decisions: either allow $95 billion Man Group, $2.23 trillion AUM Fidelity Investments, and other institutional investors to invest in bitcoin while they remain isolated, or acknowledge the trend and engage in bitcoin trading.
The profit-driven investment firm opted to engage in bitcoin trading upon the launch of CME's bitcoin futures exchange on December 11.
Custodial Services to Interest Traditional Investors
Earlier this month, Coinbase CEO Brian Armstrong announced the launch of Coinbase Custody, a custodial platform with which institutional investors can invest a minimum value of $10 million in bitcoin.
In the official announcement, Armstrong noted that approximately $10 billion in institutional money is waiting to be invested in the digital currency market. The CEO explained the swath of available money as such,
"Over 100 hedge funds have been created in the past year exclusively to trade digital currency. An even greater number of traditional institutional investors are starting to look at trading digital assets (including family offices, sovereign wealth funds, traditional hedge funds, and more). By some estimates, there is $10 billion of institutional money waiting on the sidelines to invest in digital currency today."
JPMorgan made the corporate decision to address and facilitate the growing demand towards bitcoin for its consumers and clients, rather than sit on the sidelines while other major investment banks enter the cryptocurrency market.