Kleinwort Hambros Unveils DLT Exchange Traded Note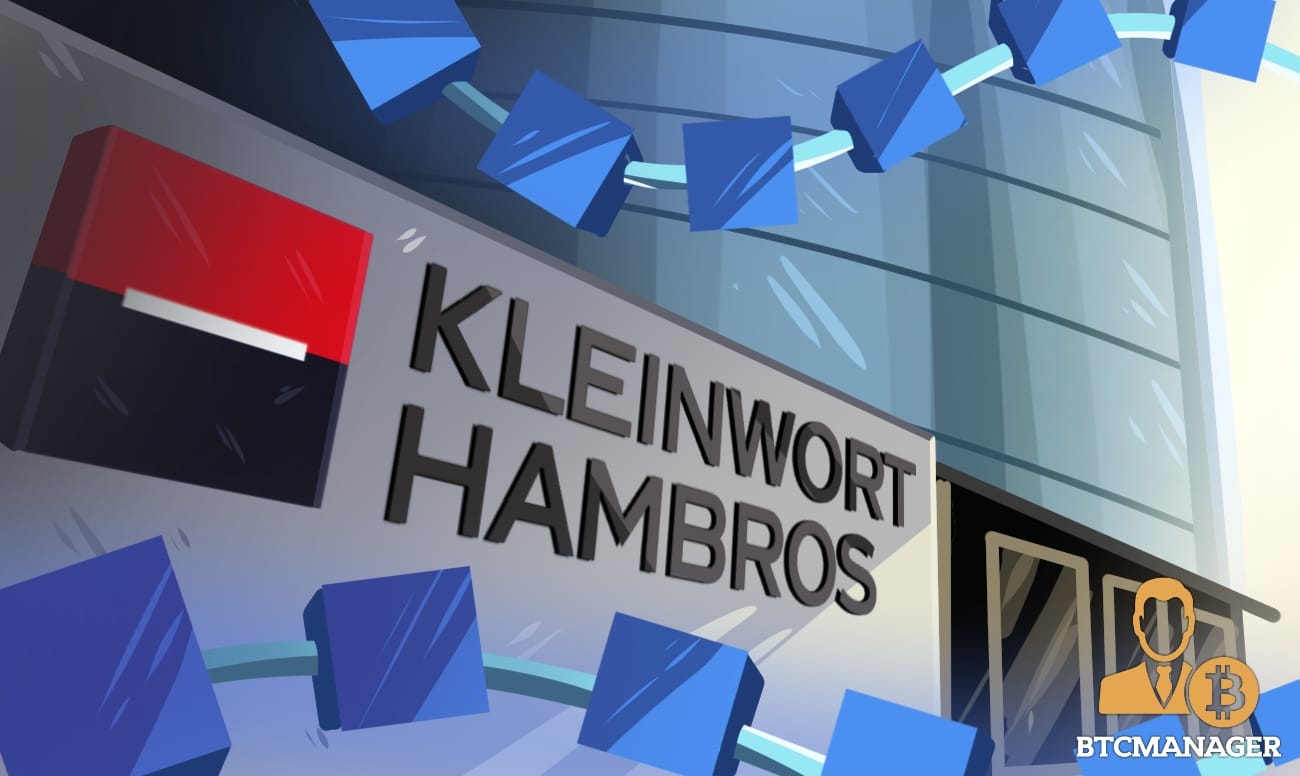 Kleinwort Hambros, a UK-based private banking and wealth management brand of Société Générale has announced the launch of a blockchain Exchange Traded Note (ETN) listed in Luxembourg to give customers and prospective customers exposure to companies that could profit the most through the development and use of blockchain technology, according to a press release on April 8, 2019.
Merged Companies Launch a Blockchain-note
Per the press release, Kleinwort Hambros, two companies that were created in 1786 and 1839 respectively, but later merged, has launched an actively managed blockchain note.
The exchange-traded note (ETN) will give its customers a chance to invest in companies that can potentially profit the most through the development and use of the distributed ledger technology (DLT).
The team says clients will have access to firms that stand a chance of benefiting from the potential growth of blockchain either through the sale of DLT-powered solutions or improvements in margins brought about by blockchain adoption.
The firm says it plans to carefully select about 20 firms from a vast array of industries across the globe, including oil and gas, technology, energy, shipping, and custody banking.
Importantly, customers and prospective clients of the company interested in participating will be required to invest a minimum of ~$1,300 in the ETN.
John Birdwood, portfolio manager at Kleinwort Hambros who commented on the launch, said there had been an increasing interest in blockchain technology on the part of its customers.
The launch of the blockchain note is, therefore, targeted at meeting this high demand from its clients.
Birdwood also noted that:
"We have developed an innovative product which will provide our clients with the diversified exposure to the promising growth prospects blockchain technology offers while maintaining the rigorous active management our clients expect."
The Kleinwort Hambros Advantage
Established in 2016, Kleinwort Hambros offers comprehensive wealth management and private banking services to entrepreneurs, individuals, and family offices.
As at December 2018, it handled assets amounting to roughly $18.5 billion and oversee about 900 employees.
The UK-based firm's offices can be found in Cambridge, Edinburgh, London, Leeds, Guernsey, Newbury, Jersey, and Gibraltar.
Its team provides services to private clients in the UK and those overseas given that there is support for French, Arab, and Russian speaking countries.
Though nascent, it's worth noting that a significant number of financial institutions around the world are now joining the blockchain technology bandwagon along with Kleinwort Hambros.
Earlier in March 2019, BTCManager reported that six international banks had announced plans to launch stablecoins using IBM's Blockchain World Wire Platform. In related news, on March 13, 2019, BTCManager informed that HSBC Bank Plc had joined forces with several highly-reputed Korean lenders in a bid to make the Voltron blockchain platform commercially available.