Korea's Shinhan Bank Completes Digital Won CBDC Pilot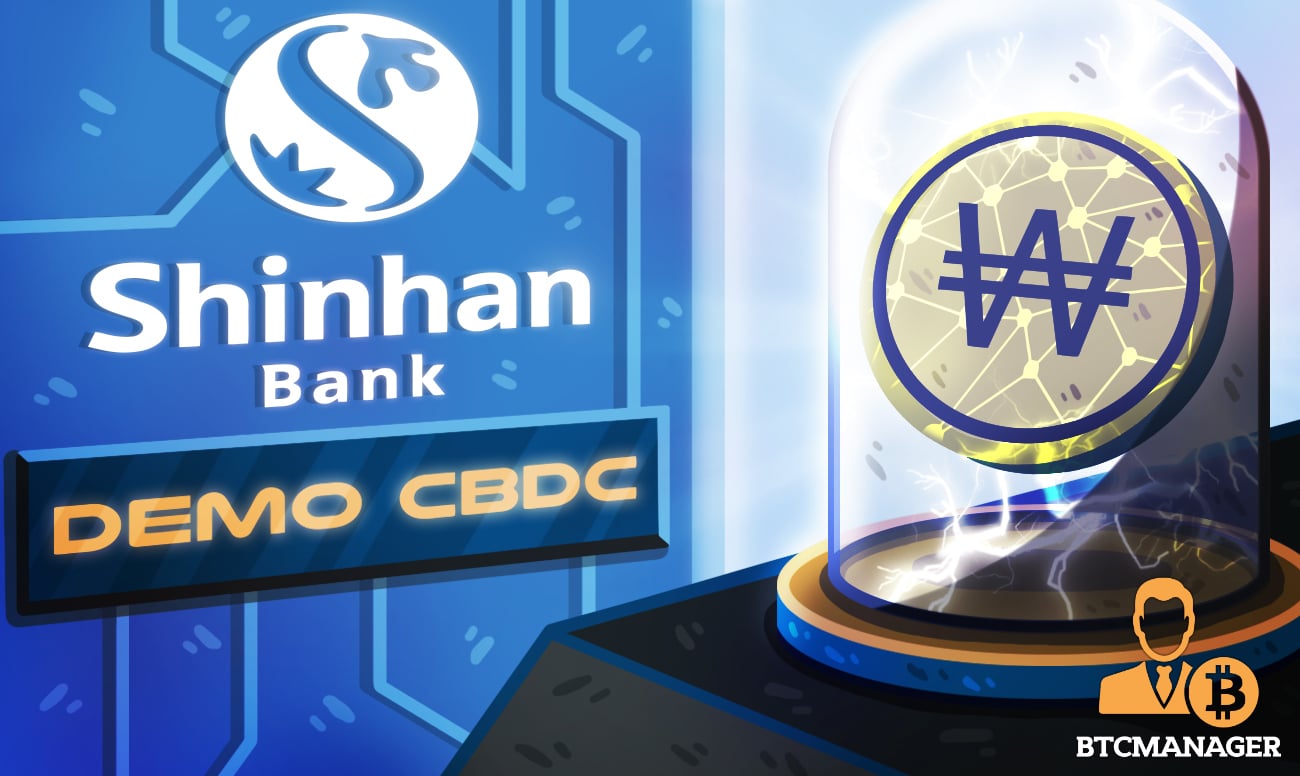 Shinhan Bank of South Korea has announced the completion of its central bank digital currency (CBDC) pilot. The project was carried out in conjunction with LG CNS and the team claims the pilot is in a bid to get the bank ready for the eventual launch of the nation's digital won by the Bank of Korea, according to a BusinessKorea report on March 9, 2021.
Shinhan Bank Execute CBDC Pilot
As the world keeps looking for better ways of doing things, central bank digital currencies have become the hottest topics on the lips of 80 percent of apex banks around the world, since digital currencies have proven to be more efficient for both local and cross border payments. 
In the latest development, Shinhan Bank (formerly Hanseong Bank), a Seoul-based lender first established in 1897, has joined forces with LG CNS, the information technology subsidiary of LG Corporation, to carry out a digital won CBDC pilot.
The team says the aim of the CBDC pilot project, which is independent of the Bank of Korea, is to get Shinhan Bank prepared for the eventual rollout of a national digital won by the central bank. 
The Pilot
In the real world, apex banks do not distribute fiat currencies directly to the end-users. Instead, smaller banks under the purview of the central bank obtain the fiat currency and in turn, distribute it to their customers in form of withdrawals. 
Shinhan Bank assumes the issuance of the digital won by the Bank of Korea will function in the same way and its CBDC pilot created a virtual apex bank which issued and distributed the mock digital currency on the blockchain and sent it to Shinhan bank, which then circulates it to its clients.
The blockchain-based digital won was designed to allow individuals and merchants to easily convert their account balances to the digital won and carry out a vast array of transactions, including local payments, money transfers, foreign exchange and more.
Last September, reports emerged that the Bank of Korea was in search of a CBDC consulting partner to work out the architecture of its digital won project and it appears everything is going on exactly as planned, as the bank's CBDC pilot is now in its final stages.
Meanwhile, all hands remain on deck in China for a successful nationwide rollout of the digital renminbi. 
In February 2021, BTCManager informed that the Postal Savings Bank of China (PSBC), has launched a new hardware wallet for digital yuan payments.